What makes our Registry service special
Creating a registry should be one of those things in the wedding planning process that you set up and don't have to worry about again until after the big day. And then suddenly, just as the high of the honeymoon begins to fade, your spirits are lifted by the arrival of a package filled with beautiful things.
That's where we come in. Over the past few years we've learnt what works and what doesn't, and have created a couple of extra services to make managing your registry as simple as possible, so you can get on with the things that are really important like cake and wine tasting. Here are a few offerings that make our registries a little different — consider them a gift from us to you to help you celebrate in a fuss free way.
The new Family Discount feature
This is a brand new addition to our registry service and we're really excited about it. On registering, we email you three voucher codes that you can send on to three special guests of your choice. The vouchers are for a 10% discount off any gift on your registry, provided your guest spends R850 or more.
"We loved the family discount feature as it meant that the people close to us could spend a little bit more on a gift and not feel too out of pocket. In some cases family members used their discount to buy us a little something extra. The discount is easily accessible by way of voucher codes, so it's no hassle at all to apply it at checkout." – Caterina Toffoli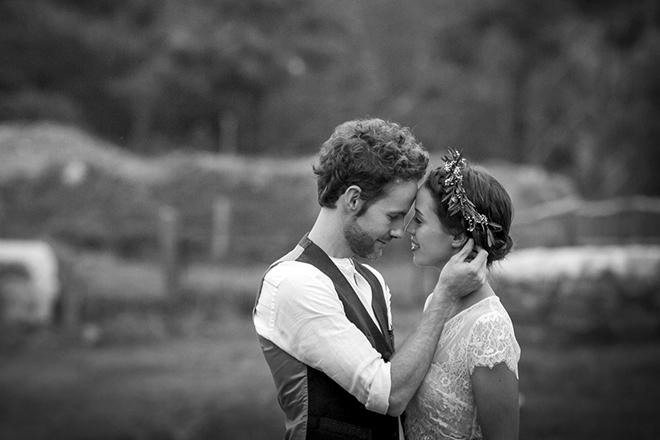 Our Registry Starter Collections
Our starter collections help you to filter categories of products and provide inspiration for what you'd like in your home. They are themed to suit any need, whether you are kitting out your first kitchen together or you already have all of the basics. You can browse the product selection, add specific items to your registry, or add the entire collection.
"We really enjoyed scrolling through the collections – it's the fact that the top of the lot are already highlighted for us according to our taste, minimising the need to browse. Having started a home together with most of the basics, it was great to see ideas for upgrading what we have and choosing the more gadget-like items we don't, without having to feel overwhelmed by choice!" – Margot Swanepoel
Swapping items and the Thank You Manager
So your aunt is set on buying you a gift in an actual store and arriving with it in hand at the wedding. Fair enough. That's why we allow you to swap out items on your registry that are duplicated or no longer what you need (up to the monetary value spent by your guests), so a trio of toasters will never be a problem. This goes hand in hand with the Thank You Manager, which allows you to track gifts as they are bought and stay on top of your thank yous after the wedding and honeymoon.
"We loved our whole registry experience from start to finish, and especially found the ability to swap out items to be incredibly useful (for when people buy you the same/similar gifts from outside your registry). Not only this, but the ability to keep track of who bought us what with the built in Thank You Manager saved us a good few hours trying to work out who to send the right cards to." – Nick Charlie Key
If you have any questions about our registry service or would like to set yours up, pop over to our Registry. You can also sign up for our free six part wedding planning email series for some handy tips and advice ahead of your big day.