Welcome home: add our expanded homeware range to your gift registry
A little while ago we asked our past wedding registry couples to give us some suggestions on how we can make our gift list experience better. We read every comment, looked at the stats on every response and found a theme. Couples preparing for their new life together want more homeware and furniture. So, if home is where the heart is, our new, ever expanding range of decor, storage and accessories is set to get yours humming with warmth and life.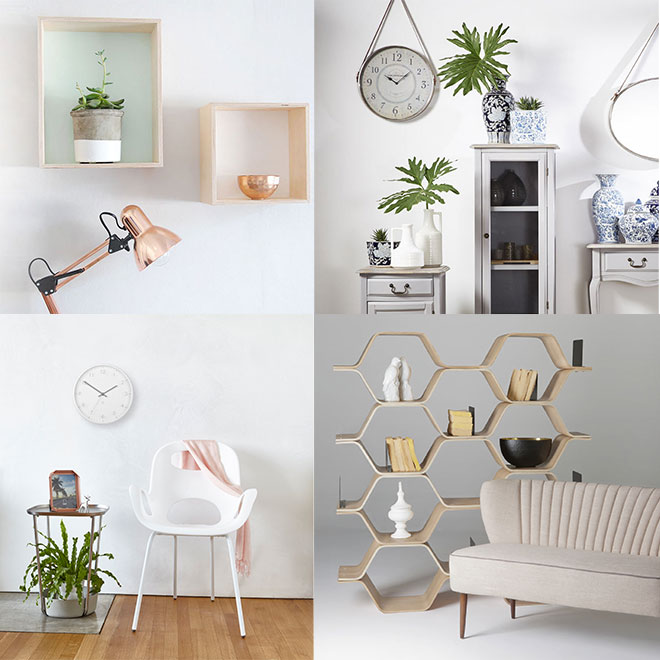 We've put together a list of some of our favourite new additions to our homeware offering – to see the whole range, you can pop over to our Living section. May you be inspired to express yourself in your space, creating a mirror of you and what you love, and make your house a sanctuary you want to come home to every day.
Let there be light
Lighting sets the mood. And good lighting sets the kind of mood that makes you take a deep breath out, relax your shoulders and begin to unwind. Soft and warm tones are soothing and welcoming (unlike bright fluorescent tube strips) and can add to the decor in the room. Take a look at our new table lamps and calming candles to bring a little tranquility to the living room, bedroom or bathroom (or all three).
1. Emerging Creatives Vera Table Lamp
2. Sarah Jane Adjustable Metal Table Lamp
3. Emerging Creatives Fay Table Lamp
4. Sarah Jane Tripod Table Lamp with Shade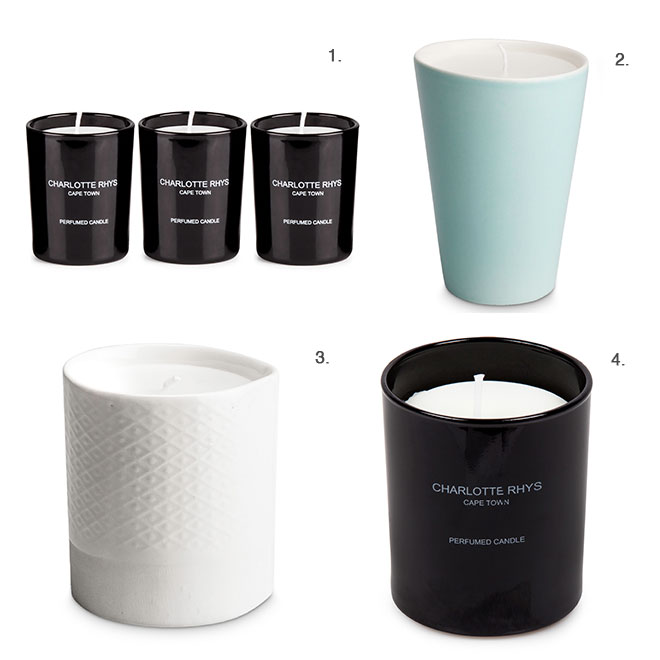 1. Charlotte Rhys Spring Flowers Mini Perfumed Candles, Set of 3
2. Urchin Art Vanilla Scented Candle in Tapered Ceramic Pot
3. Urchin Art Vanilla Scented Candle in Wide Cylindrical Ceramic Pot
4. Charlotte Rhys Victor Candlelight Perfumed Candle, 340g
Storage made simple
If you like the idea of everything having its place, simple, neat storage solutions are a useful way to keep things in order. They can be beautiful additions to your space too, especially with our wide selection of textile basket options.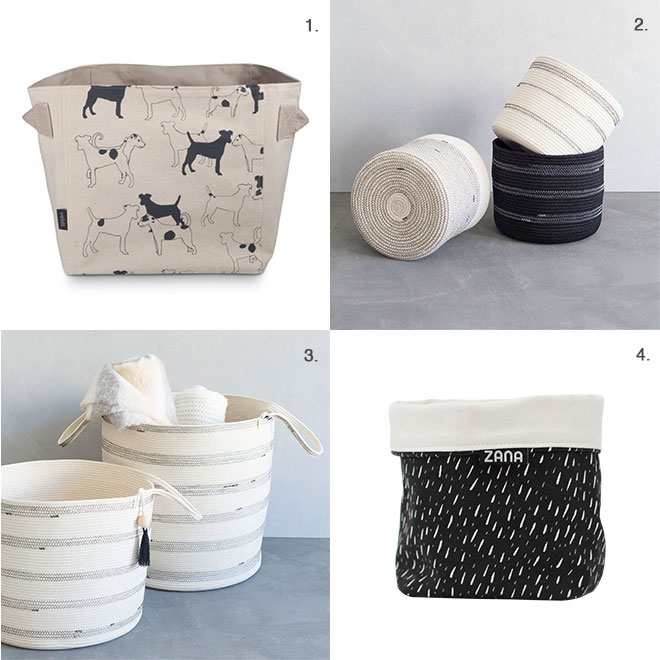 1. Veldt Large Canvas Storage Cube
2. Mia Melange Cylinder Basket
3. Mia Melange Ivory with Stripes Cylinder Floor Basket
4. Zana Screen Printed Cotton Soft Pot
Necessary accessories
Bringing special touches to your living area helps transform your house into a home. Whether you are keen on a statement vase, an eye-catching designer print, or a set of feature cushions for the couch, take a look at some of the most loved home decor accessories new to our range.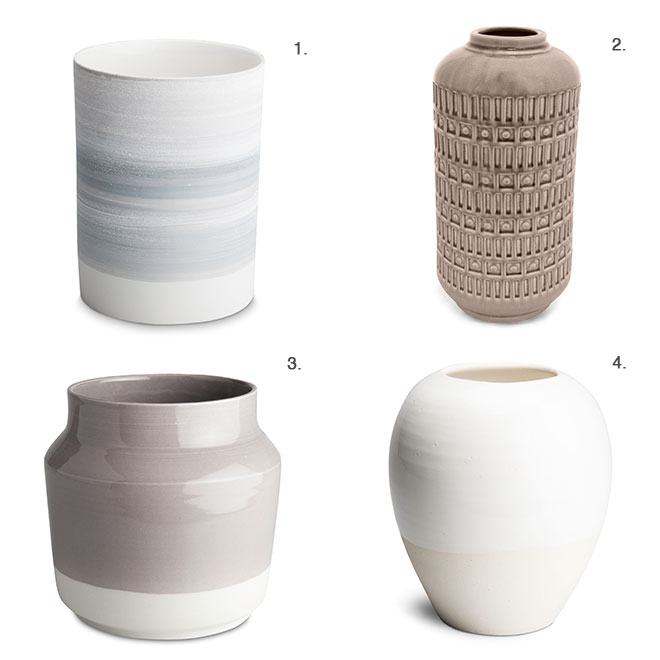 1. Urchin Art Cylinder Vase
2. Sarah Jane Ceramic Vase
3. Urchin Art Ceramic Kiki Vase
4. Urchin Art Rose Vase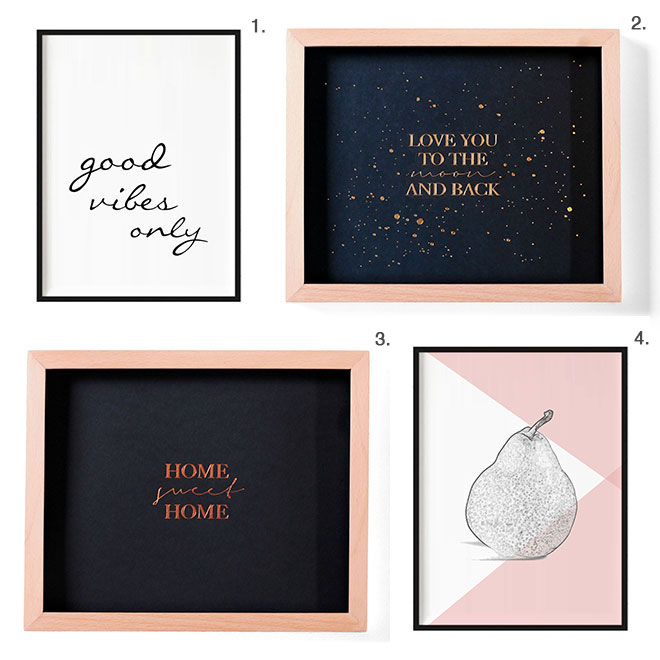 1. Simply Home Good Vibes Only Print
2. Seven Swans Stationery Love You to the Moon & Back Gold Foil Print
3. Seven Swans Stationery Home Sweet Home Copper Foil Print
4. Simply Home Funky Pear Print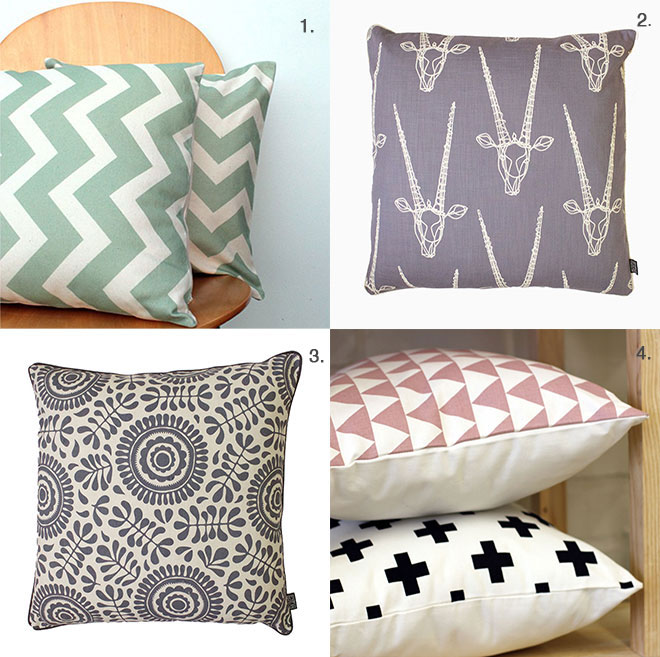 1. Zana Screen Printed Cotton Chevron Print Standard Cushion Cover
2. Design Team Wirebuck Scatter Cushion Cover
3. Design Team Blockprint Scatter Cushion Cover
4. Zana Screen Printed Cotton Small Pink Triangle Print Cushion Cover
See for your shelf
There is a bigger picture to creating a home you love, and the right kind of furniture and shelving can really define the character of a room. Our selection of tables, chairs and wooden shelves has a minimalist Scandinavian influence, with clean, simple designs to fit a variety of living spaces.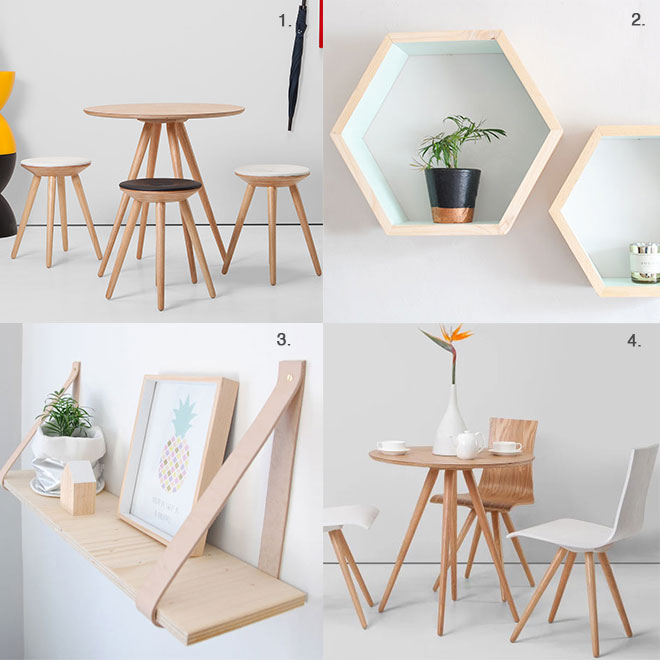 1. MADE Kitson Stools, Set of 2
2. Simply Home Mint Hexagon Box Shelf
3. Simply Home Hanging Wooden Shelf with Natural Leather Straps
4. MADE Kitson Round Compact Dining Table
For more inspiration, you can have a look at our Registry starter collections and remember to keep an eye on our Home section – we are constantly adding new products to fill out the range and make it a one-stop shop for registries and gifting.