The most delicious pomegranate gin cocktail
If you haven't yet discovered the gin revival that's happening right now, you are in for a treat. From fynbos to Kalahari-truffle infused, there is a world of expertise, craftsmanship and flavour to be discovered. As part of our gin discovery, we made this delicious pomegranate gin cocktail.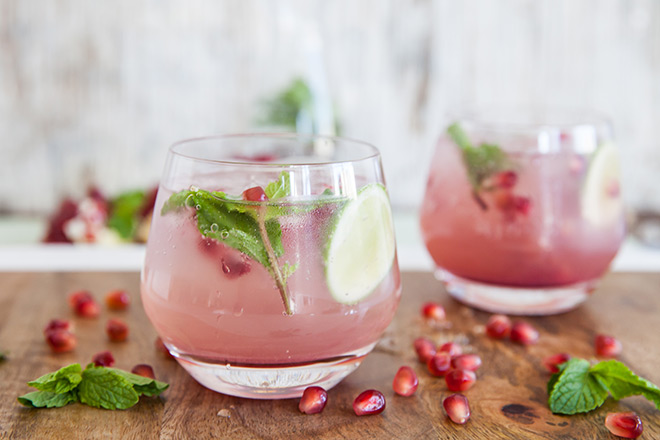 Head this way to read more about the latest gin craze and be sure to check out all of our ideas for epic drinks.
Ingredients
Prep time: 5 min | Serves: 2 people
2 tots gin
250 ml ice cubes or crushed ice
50 ml pomegranate juice
500 ml soda water
To serve:
1 sliced lime
1 handful fresh pomegranate
2 sprigs fresh mint
Method
1. Measure your gin and pour it into a cocktail shaker.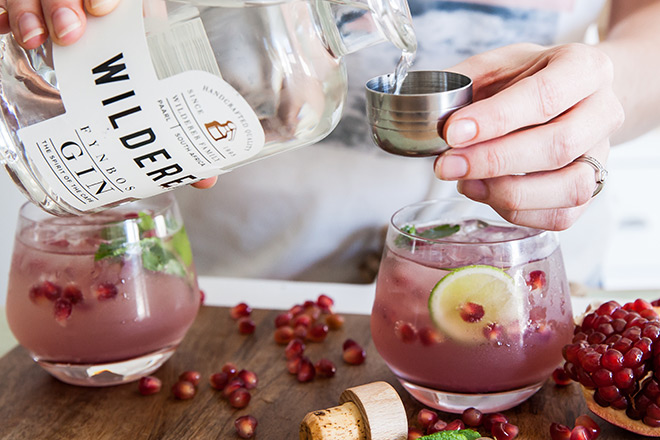 2. Add all of the other ingredients except for the soda water and shake, shake, shake.

3. Pour your delicious drink into two glasses and top up with soda water. Add mint, lime and fresh pomegranate rubies to the glass and serve.
If you love entertaining, you might also like to sign up for our Easy Entertaining Cooking Course and make sure your name is on the list for our newsletters so that you are first in line for more recipes like this one.