The most delicious pomegranate gin cocktail
With so many collectable, unique and utterly delicious craft
gin
options to choose from, finding the perfect serve for each is quite an adventure. From fynbos to chilli infused, there is a world of flavour to be discovered. One excellent way to enjoy the popular spirit is swirled into this delicious pomegranate gin cocktail.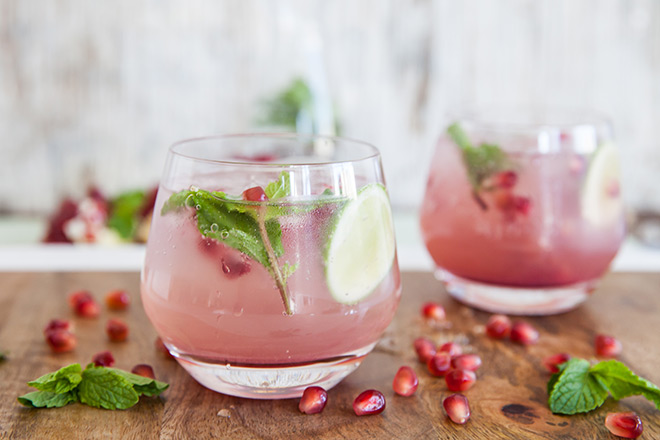 Ingredients
Prep time: 5 min | Serves: 2 people
2 tots gin
250 ml ice cubes or crushed ice
50 ml pomegranate juice
500 ml soda water
To serve:
1 sliced lime
1 handful fresh pomegranate
2 sprigs fresh mint
Method
1. Measure your gin and pour it into a cocktail shaker.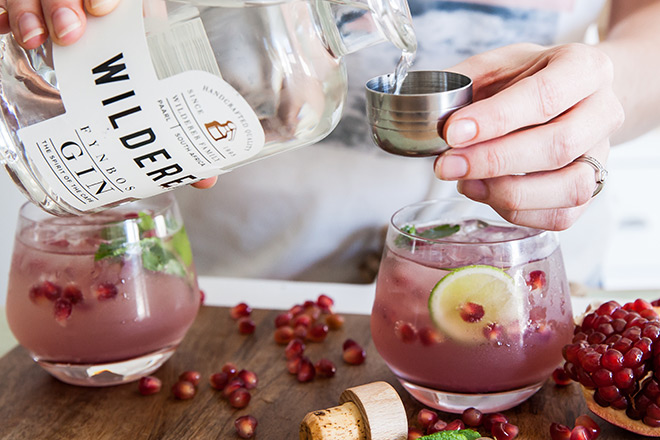 2. Add all of the other ingredients except for the soda water and shake, shake, shake.

3. Pour your delicious drink into two glasses and top up with soda water. Add mint, lime and fresh pomegranate rubies to the glass and serve.
We hope this recipe serves as ginspiration for your next celebratory refreshment but we encourage experimenting and trying out your own ideas with this beautiful, versatile tipple of the moment.