Shopping on Yuppiechef is safe and secure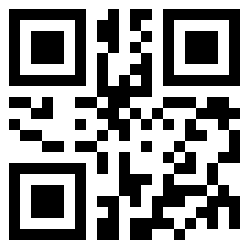 View on mobile
Scan the QR code to open this page on your mobile phone.
Notify me when this item is available
Processing…
Product Info
The energy efficient Spindel is a specialist laundry spin dryer that uses centrifugal force instead of heat to quickly remove excess moisture from wet washing. It also extracts residual detergent and mineral deposits from the fabric, so laundry dries cleaner and feels better too.
Fast working clothing dryer
Removes up to 80% of the moisture from laundry in 3 minutes
Air dry your laundry in a fraction of the time, iron certain fabrics immediately or run a significantly shorter cycle in the tumble dryer
Uses 100 times less electricity than tumble drying
Saves money and reduces your impact on the environment
Preserve fabrics due to no heat damage and is safe for all fabrics
Removes residual detergents, so laundry dries cleaner, feels softer and lasts longer
Video
Specifications
Power: 300W
Voltage: 230V
Speed: 2800 rpm
Motor: Thermo-protected
4.5kg Loader weight: 8kg
4.5kg Loader dimensions: H 54.6cm x W 36.2cm
6.5kg Loader weight: 8.7kg
6.5kg Loader dimensions: H 64cm x W 38.5cm
Warranty Info
This product comes with a 1 year warranty.
Customer

Reviews & Ratings

I have purchase my Spindel 6.5kg and can't believe that I lived without it. People this is a true story and everyone needs this in there house and even for camping. I washed my 200 x 220 fleezy blanket, spun it for 3 minutes and put it outside for 5 minutes, 100% dry. My towels I spin for 4 min and 6 minutes outside wow wow not to tell about Jeans that take a long time to dry. THIS SPINDEL IS A MUST HAVE EVERYBODY SHOULD HAVE ONE AND THROUW OUT YOUR TUMBLE DRYER. Read more

I would recommend this product to a friend.

14 out of 15 people found this review helpful. Did you? Yes No

This is a brilliant product. It doesn't heat so don't expect your clothes to be dry! But no heat means they don't get damaged and a lot of moisture is removed. So a short hang on the washing line or clothes horse and we actually have dry clothes in cold, wet cape town!

Only disappointment is that it does not have a timer, so you have to stand at the machine till its done-but hey it's only 3 minutes!

The 4.5kg doesn't fit a blanket, but sheets and other linen are all good to go. Read more

I would recommend this product to a friend.

13 out of 14 people found this review helpful. Did you? Yes No
Every Household should have this
I thought ya right! But never the less bought it to see (Yip I am a gadget lover). I had a tumble dryer that finally broke and I never bothered to replace (saving electricity) however when coming across this item I thought why not, let me see if it is what it claims to be... OMW every household should have this, it is BRILLIANT I don't have enough praises to give to this equipment. I got the larger one of the two (need to if you like me, like to wash regularly, like to wash blankets/throws etc).

At first it is a bit of a culture shock as it is small and compact, until you realize the trick is to really pack TIGHT whatever batch of washing you have in it. Then you think, mmmm the washing can only come out all wrinkled... wrong - it comes out normal & the super plus, virtually, if not (depending on the item) appearing to be dry altogether.

I thought my great large washing machine spinned the washing good enough... mmmm until you see how much more water is extracted out of the washing by this great equipment.... told you I can't give it enough praises, don't know what you waiting for, buy it, you won't regret! Read more
I would recommend this product to a friend.
4 out of 4 people found this review helpful. Did you? Yes No
I can't live without my Spindel!
As I have to do washing in the evenings, I don't have the luxury of hanging washing outside. When I have spun my washing in my Spindel and hang them indoors, they are dry within a few hours. I cannot believe the amount of water that spins out! Towels that go into the tumble dryer are done in half the time! Every household should have a Spindel - best investment I have made. Get yours now!
I would recommend this product to a friend.
4 out of 4 people found this review helpful. Did you? Yes No