Shopping on Yuppiechef is safe and secure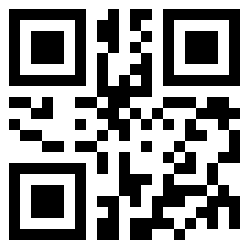 View on mobile
Scan the QR code to open this page on your mobile phone.
Notify me when this item is available
Processing…

Made in S

outh

A

frica

Exclusive to Yuppiechef
Zoom Image
Product Info
Wonderbag's clever insulating properties allow food that has been brought to the boil to finish cooking while in the bag. This greatly reduces the use of additional energy. Made with colourful fabric and lined with a more resistant fabric, this bag includes a toggle for more convenient closing. The original Wonderbag is insulated with PU foam with a fire retardant solid foam base.
A Wonderbag can significantly reduce a family's fuel usage, saving money and electricity
Just bring food to the boil, and insulate it inside the Wonderbag to let it finish cooking over the next few hours
Only use with pots with short handles to allow for sufficient insulation
The repurposed chipped foam in the bag and its fuel-saving properties make it environmentally-friendly and sustainable
It reduces accidents or fire hazards in the kitchen because stoves are used less
It reduces time spent cooking, giving more time for other activities
It is the ideal outdoor and camping accessory as it's portable, light-weight and plug-free
It not only cooks food and keeps it warm, but it can also be used to keep food or drinks (think ice cream) cold
When a pot is insulated in a Wonderbag at a fairly constant temperature, less evaporation occurs, so less water is needed
A portion of all proceeds of a Wonderbag go to the Wonderbag Foundation to support Wonderfeasts and subsidise Wonderbags to vulnerable and impoverished communities in Africa
Note: This product is not watertight, and if knocked over, the contents are likely to spill out. Let the Wonderbag work its magic away from children.
About Wonderbag
Voted one of the world's Top 50 Genius Companies by Time Magazine. Founded by Sarah Collins in 2008, the Wonderbag was developed as a solution to the South African energy shortage forcing blackouts across the country — with the aim of allowing families to continue cooking daily meals even with the absence of power. Inspired by a method her grandmother had used in the 1970s to help save power when cooking, this social enterprise is empowering communities around the world.
Specifications
Holds up to a 10 litre pot
Serves 12 people
This bag has 100% polyester outside and inside
In use dimensions: 47cm x 47cm x 22cm
Weight: 1.5-1.8kg
Warranty Info
This product comes with a 2-year guarantee.
Customer

Reviews & Ratings
2

0

out of 35 total reviews

1

0

out of 35 total reviews
You won't regret this purchase.
It isn't often that one finds a fair priced product that delivers above and beyond your expectations.
In short: If you're in the market for the features this product delivers. Buy it. It's a no-brainer.
My experience:
I'm a fan of potjiekos - so I used my usual recipe in a flat bottom #12 cast iron enamel coated pot (Le Creuset clone).
dish was a lamb neck pot with pumpkin, onions and fresh herbs and spices. I browned the lamb, sauted the onions and herbs, then layered the meat at the bottom and put the rest on top. Lid on. Onto a medium gas flame for 30min, into the bag for 5 hours. Melt off the bone good. Group approval rating was off the charts.

Pros:
- Hands free cooking (no fiddling with gas/coals)
- Excellent heat retention (no need for re-heating even after 5hrs)
- Pleasing design
- Ample room (I took the Large)
- You could use it as a small-pet bed, seriously! (just put a blanket over it)

Cons:
- Unsure if repeated carrying by the straps of an enclosed cast iron pot will result in tearing of the material due to the high weight loading. That said, it is so well insulated you can carry it by the bag itself.

Only reason I'm not giving it 5 stars is my exceptionally high standards ;). And that I suspect a similar bag with thermal insulation like a Space Blanket/Mylar blanket would improve the bag by making it less bulky and more portable. Probably more expensive though.

Either way, one of my best Yuppiechef purchases. Read more
I would recommend this product to a friend.
10 out of 10 people found this review helpful. Did you? Yes No
Have now bought 5 Wonderbags! One for me, one each for our Staff, and the others as gifts. Ours went on a recent 5 weeks camping trip and made life so much easier. It gets used a few times a week back at home. Saves gas, things doesn't stick to the bottom of the pot, can't imagine life without it.
I would recommend this product to a friend.
4 out of 4 people found this review helpful. Did you? Yes No
Brilliant solution to loadshedding.
I wish I'd bought one of these long ago! I like slow cooking and usually use an electric slow cooker. However, with us having loadshedding, it's a problem.

This Wonderbag solves the problem, as it doesn't require electricity/gas.

I made a pot of beef & veg soup. The beef was stewing steak and after a few hours in the Wonderbag, it was tender.

Absolutely wonderful! Do yourself a favour and get this! Read more
I would recommend this product to a friend.
1 out of 1 people found this review helpful. Did you? Yes No