Whether you're looking for a thick, ultra-cosy bath sheet, need a quick-drying beach towel or you're on the hunt for a bath mat that's soft and absorbent but also looks the part, our wide range of bathroom mats, facecloths and bath, hand and swimming towels offers luxurious textures and fabrics that you'll be proud to have in your home.
Shop leading brands for top quality towels
Latest towels & bath mats
Most popular beach towels
What you need to know about towels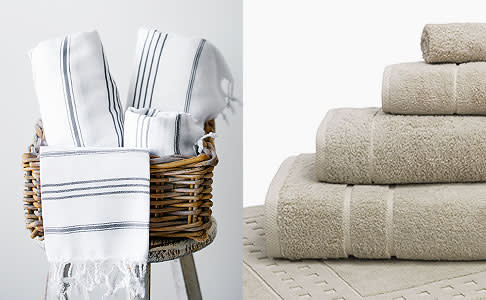 An easy chart to help you choose the right size towel
Depending on where you'll be using your towels and what you prefer — large and blanket-like or small and quicker to dry — the right size towel is a small detail that makes a big difference. See our size guide chart for bathroom linen — from facecloths to jumbo bath sheets.
View towels size guide
Towels sizing guide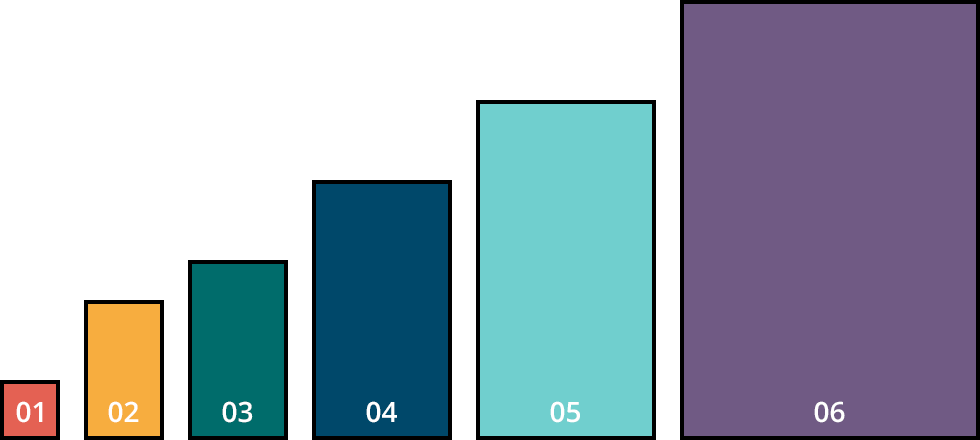 Towels come in 6 basic sizes, and each size has a range of tolerance to compensate for trimmings.
01

Face cloth:

Dimensions: 30cm (W) x 30cm (L)
Best uses: Showers and bathtubs

02

Guest towel:

Dimensions: 30-40cm (W) x 50-70cm (L)
Best uses: Small bathroom, powder room

03

Hand towel:

Dimensions: 40-50cm (W) x 70-90cm (L)
Best uses: Small bathroom, powder room

04

Bath towel:

Dimensions: 70cm (W) x 120-135cm (L)
Best uses: Small bathrooms, kids' bathrooms, guest bathrooms

05

Bath sheet:

Dimensions: 85-90cm (W) x 150-175cm (L)
Best uses: Master bathrooms, large bathrooms

06

Jumbo bath sheet:

Dimensions: 150cm (W) x 220cm (L)
Best uses: Master bathrooms, large bathrooms

Helping you choose

—

What's GSM and why is it important?

It stands for grams per square metre and refers to the density of the towel. Towels can range from 300 GSM to 1070 GSM — the higher that number, the heavier and thicker the towel. Lighter GSM towels are thin and dry quickly, whereas heavier GSM towels are fluffier and more luxurious but they'll take longer to dry. GSM plays a role in absorbency, but a higher GSM doesn't necessarily mean a more absorbent towel. Types of cotton and polyester content also affect softness and absorbency.
Yuppiechef recommends — The Cotton Company

—

Stylish, quick-drying Turkish towels

Working with a small family-run team of artisans in the Aegean region of Turkey, every Cotton Company product is lovingly crafted to perfection. These light, versatile 100% cotton towels are beautiful enough to leave out on display and make a great gift. Take them from picnic, to beach, to bathroom — these on-trend textiles can do it all.