Shopping on Yuppiechef is safe and secure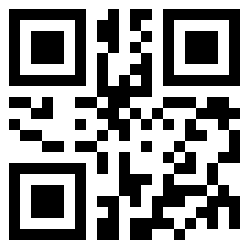 View on mobile
Scan the QR code to open this page on your mobile phone.
Notify me when this item is available
Processing…
Product Info
Tiara Stainless Steel Cleaner is specially formulated to clean and maintain stainless steel.
It effectively removes surface contamination and (provided the material is not heavily pitted) restores damaged, corroded and unsightly stainless steel to its original shiny finish making your items last longer.
The passive layer
Stainless steel owes its corrosion resistance to a microscopic film called the passive layer. It can be compared to a skin protecting the human body. Unfortunately, this layer is 1/100th times thinner than a human hair and is easily damaged, e.g. when using abrasives to clean stainless steel. Once the passive layer is damaged or removed, it takes approximately 10-14 days for it to reform. Within this timeframe, the material is exposed to the elements and is vulnerable to contaminants such as chlorides and ferrites which can now attack the material more readily.

Maintenance
Stainless steel is "stainless" and not "stain-free". Proper maintenance by periodic cleaning with water will ensure that surface contaminants that will otherwise corrode the material over time are removed. Once the stainless steel has discoloured (i.e. surface rust or "tea staining" is visible), a deep clean is necessary to remove the contaminants in order to stop further corrosion. Tiara Stainless Steel Cleaner will restore the product to its original state without affecting the passive layer (provided the material is not beyond repair due to pitting). NEVER use steel wool, scourers or other abrasives to clean stainless steel. When facing stubborn spots or highly corroded areas where a cloth is ineffective, use Tiara Non-Scratch Fleece which will not affect/scratch the passive layer.

Tiara Stainless Steel Cleaner vs. other cleaners
There is a large selection of so called stainless steel cleaners ranging from sprays to pastes. Sprays are popular as they are easily applied to the surface and spread with a cloth. These products shine the material more than they clean and leave a mineral oil deposit making the steel look dark. Furthermore, this oil film stops the material from contact with the oxygen needed to nurture the passive layer. Abrasive pastes are also popular and although they are able to eliminate scratches, they alter the surface layer and remove the passive layer as a result. Tiara Stainless Steel Cleaner ensures that the surface is properly cleaned without affecting the passive layer, removing contaminants as well as surface rust leaving a bright, smooth surface that is in contact with oxygen. A smooth surface ensures that even water (with its minerals and salts) breaks away easily. Always rinse/wipe the product off properly with clean water to ensure a clean surface. A clean, well-maintained surface is the best way to protect stainless steel.
Customer

Reviews & Ratings
Tiara - brings 'as good as new' life back into stainless steel products
I've been using the Tiara stainless steel cleaner for a while with spectacular results in a number of applications. The stainless steel rail on my outside driveway gate, the stainless steel table attached to my outside braai, and the surface of my 900mm gas hob. I guess each of these is exposed to different elements, but the outdoor steel takes a bit of a beating from the weather - I live 3-4km from the beach.

Tiara is easy to apply, and simply keep a spare rag or two handy for the application process. Once it has worked its magic, it truly transforms weatherbeaten stainless steel, exposed to the elements, back to a state where it looks "as new" where one might think this is a replacement unit rather than just "caring" for your existing product! Surface corrosion near the sea is unavoidable, to have it looking so good again with relatively minimal effort has been an eye opener. Would happily upload a pic or two but don't think the website allows this.

I'm still on my first bottle - it really goes a long way - this is certainly money very well spent! Read more
I would recommend this product to a friend.
2 out of 2 people found this review helpful. Did you find this review helpful? Yes | No
Product does not live up to it's promises, which is most surprising, given that every other product works like a dream. Perhaps I'm not using it correctly although I have followed the instructions to the "T".


I would recommend this product to a friend.
Not as good as I'd hoped for
My hob is fairly new and it gets wiped down after use and first thing in the morning. I bought the product in the hope it would remove a couple of marks and stains but it didn't help. Did get a nice finish following the instructions and it will doubtless shine up my kettle & toaster quite nicely.
I would not recommend this product to a friend.