Shopping on Yuppiechef is safe and secure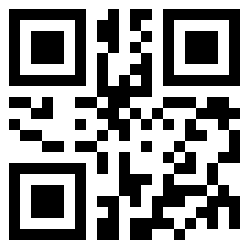 View on mobile
Scan the QR code to open this page on your mobile phone.
Notify me when this item is available
Processing…
Product Info
You may have seen these clever machines on cooking shows, used to create innovative, tender and flavourful dishes. Sous vide, or vacuum steaming, is a gentle cooking method where ingredients are sealed inside a plastic bag and poached in a water bath, ensuring the food is evenly and perfectly cooked, while still retaining its moisture and nutrients.
6 Litre sous vide cooker
Gentle, fat free cooking method that preserves vitamins and essential nutrients
Simply place ingredients in a plastic bag, vacuum seal and set the machine to the temperature desired at the end of cooking
Precise temperature control between 40 - 99°C
Maximum 1°C deviation for precise low temperature cooking
Brushed stainless steel housing
Removable non-stick bowl
Comes with a buzzer and 24 hour timer
LED display and pilot light
Easy to clean
Vacuum sealer not included.
Video
Specifications
Power: 550W
Capacity: 6L
Dimensions: W 44cm x D 29cm x H 23cm
Internal bath dimensions: L 29cm x W 21cm x D 12cm
Warranty Info
This product comes with a 2 year guarantee.
Customer

Reviews & Ratings
Disappointing precision cooker
The unit does not feature a preheat feature, meaning you must guess a preheating time, and then add that to your cooking time. Temp control appears to only be effective if the basin is full, otherwise the unit tends to raise 2-8 degrees above the set temp. This might be because the technology is based on a slow cooker, so heating is indirect. The wire rack supplied does not offer much functionality, for example, stacking bags sideways or holding down bags. While only a 6 litre unit, it does take up a lot of space. Moverover, 6 litres is not much capacity. You can for example not prepare a portioned turkey in this unit or a medium sized gammon. Finally, the unit came with a very poorly wired SA plug. Compared to precision circulators or other similar home units, this unit does not offer value for money. Read more
I would not recommend this product to a friend.
3 out of 3 people found this review helpful. Did you? Yes No
I made Heston's 72 hour beef short ribs with this slow cooker (had to reset it every day, as the timer goes for a max 24 hours). The tastiest, most succulent beef we have ever had!
I would recommend this product to a friend.
1 out of 1 people found this review helpful. Did you? Yes No
Inexpensive home solution
I was very worried buying an inexpensive bath as it might not do the job. After using it for a month almost on a daily basis, I am as happy as punch. When filling the bath ensure that you preheat some of the water, then you do not have to wait for the Sous Vide Cooker to heat the water. Ensure the bath is close to the maximum level after inserting your vacuum bag. If you do this, you will have many tasty meals. Read more
I would recommend this product to a friend.
1 out of 1 people found this review helpful. Did you? Yes No
For the serious home cook
I have made really good use of the sous vide machine and can offer a review based on my experiences. It takes about half an hour to heat up the water so keep that in mind when working out your cooking times. I check the temperature with a digital thermometer that I can leave in the sous vide cooker while it is heating. Mine is 2% out. Find a good resource for your cooking times. Most things need at least an hour in the water. Make sure you vacuum seal everything properly. Spend your money on this if you have space to leave it out and will use it often. I use mine more than once a week and I don't throw the water out in between. I just top it up as needed. Set the timer for longer than it needs as you cannot adjust the temperature and time once you have started the process. Use a timer to monitor how long your meat etc. has been in for. Experiment a lot and use thick cuts of meat whereever possible. Read more
I would recommend this product to a friend.
1 out of 1 people found this review helpful. Did you? Yes No