Kenwood Chef & Chef XL Multi Food Grinder Attachment
Shopping on Yuppiechef is safe and secure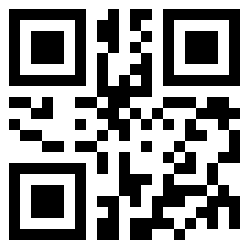 View on mobile
Scan the QR code to open this page on your mobile phone.
Notify me when this item is available
Processing…
---
Product Info
The Kenwood Chef can be customised by adding a wide range of optional attachments, expanding the functionality to perform practically all food preparation tasks. The high-quality attachments have been developed to deliver great results time after time.
This mincer is a high-performance meat grinder that allows for preparation of a huge variety of dishes from home using three inclusive screens. It also includes a sausage maker for fresh, healthy homemade sausages, and a kebbe maker for specialist dishes.
Compatible with the Kenwood Chef and Chef XL stand mixers
High performance Multi Food Grinder attachment includes 3 mince plates, 2 sausage stuffing attachments and a kebbe attachment
3 mince plates come with a choice of fine (3mm), medium (4.5mm) and coarse (8mm) grind settings for mincing
Kebbe attachment allows you to make Lebanese kebbe (meat shells that are stuffed and deep fried) with ease
Video
Specifications
Body material: Aluminium
Dimensions: 18cm H x 30cm W x 19cm D
Weight:1.8kg
Warranty Info
This product comes with a 1 year warranty.
Customer

Reviews & Ratings
2

0

out of 11 total reviews

1

0

out of 11 total reviews
In two minds: improve the documentation, for goodness sake!
I am the very, very happy owner of a Kenwood Cooking Chef. The product is overall brilliant. However, some accessories, like this one, MUST NOT BE PUT IN THE DISHWASHER, while others can! Quite confusing! When you read "Wash this before use" on the first page, you don't think to go read the fine print 5 pages further, and you dishwash it. The shiny aluminium becomes tarnished, and, related or not, I could no screw the pieces together. When I finally could, it was so stuck I thought I would have to buy a new one. I finally managed to unscrew it and use it normally, but the whole screw/unscrew process physically damaged the pieces. I am not exactly happy about that, and since I put it in the dishwasher before trying to screw it, I can't even confirm if this was a factory problem or a dishwashing problem.
Please, Mr Kenwood: when one is able to do smashing great dishwasher-safe products, either do ALL of them that way (best) or WRITE IN CAPITAL AND BOLD, from page 1, in the documentation, to NOT DISHWASH.
Thank you. Read more
I would recommend this product to a friend.
7 out of 7 people found this review helpful. Did you? Yes No
The mincer works well, typical good Kenwood quality.

Just note that you will need an adaptor if you have an older Kenwood chef. This has the twist fitting not the old style bar fitting.

Quick tip for cleaning is to run some plain white bread through the mincer when you are done, it helps to remove most of the sticky meat and makes cleaning a lot easier.
I would recommend this product to a friend.
5 out of 5 people found this review helpful. Did you? Yes No
I love my Kenwood Titanium more than anything or anyone on this planet; and Heston uses one which means it's legit. For a while I have wanted this product and it sat in my basket for a very long time. My hatred for tasteless store bought mince has been a first world problem I've been struggling with so I waited for someone to buy me this Kenwood attachment as a gift... but nothing. I know my hinting is excellent so I'm not sure why I didn't receive it? Finally an unexpected voucher from Yuppiechef arrived in my inbox and I was forced to act. The Multi Food Grinder Attachment would be mine. It arrived in no time at all and I immediately took to BookFace to announce its arrival... the day of mincing would be imminent. What resulted was "burgers gone wild" and inspired by the "Multi Food" moniker I proceeded to hurl a fiesta of meat down its cavity- ribeye, ostrich steaks and a massive wad of salami (because it was on special from a well known shop)... This was followed by caramelised onions because I dabble with fancy and raw onions are disgusting. The mince that came out was glorious and not siff and watery like the stuff you get in punnets from supermarkets. I formed the mince into little bundles and I hid chunks of blue cheese in the centre of each burger... While I waited to fry them I cleaned the mincer because I imagine if you don't clean it immediately you're going to have a very bad, bad time indeed. Sure it's not "simple" to clean but with a few earbuds and soapy water it was kind of like bathing a baby. With a little effort it comes out squeaky clean and you can dry it, wrap it up and put it in its box (don't put babies in boxes... put them in cots). My next plan is to make sausages and take over the world... Read more
I would recommend this product to a friend.
4 out of 4 people found this review helpful. Did you? Yes No
After figuring out that you can in fact put the blade on backwards (note to self: read the instructions first!), I have not had a days issue with this attachment. Pops easily onto my KMix, grinds meat quickly and stuffs sausage casings with ease. Easy to clean and stores in the container it comes in.
I would recommend this product to a friend.
1 out of 1 people found this review helpful. Did you? Yes No