Shopping on Yuppiechef is safe and secure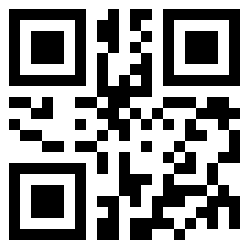 View on mobile
Scan the QR code to open this page on your mobile phone.
Notify me when this item is available
Processing…
---
Product Info
Welcome to the world of Hario. This cult brand pour over coffee dripper is designed to add an element of hands on happiness to your daily brew. The process of making a great pour over coffee is one that can take finesse and skill (or be as simple as you like), and the results are worth it. This gentle method of brewing coffee results in a smooth, tasty cuppa, perfect for getting you through the day.
Cone shaped, ridged ceramic pour over coffee dripper
Slower method of brewing coffee
Ridges help to discourage the filter from sticking to the walls, encouraging the water to flow downwards, but not all through the same channel, resulting in a more evenly extracted brew
Can be brewed directly into a cup or serving jug
Once you have the technique right, play with the coffee to water ratio, and the infusion time to create your perfect brew. One of the brilliant things about the very manual process of using the Hario is that you can truly create a signature experience with every cup
Video
 How to use the Hario V60:
Open a filter paper and pop it into the V60 cone. For best results use with the Hario V60 Range Filter Papers
Place the ceramic cone over a cup or the Hario V60 Range Server Glass Jug
Boil water, and use to heat the ceramic dripper and wet the filter paper. You can also warm the jug and cup at this stage, too. Pour out the hot water, and start with warmed equipment
Grind freshly roasted coffee beans to a coarse texture, similar to the grind used for a French press
Using the measuring spoon included, spoon about 1 flat scoop of ground coffee per cup into the wet filter paper cone
Level the top of the coffee, without compressing it, and create a small hollow in the centre
To brew your coffee, pour using a slow, gradually widening circular motion. Pour water onto the grounds, aiming for the small hollow in the centre and widening outwards, avoiding the edges
Resist the urge to wash down the sides, as this just lets water wash through, without actually touching the coffee, watering down the brew
To pre-infuse, pour a small amount of water the ground coffee, and leave for 30 seconds
If your coffee is freshly roasted and freshly ground, it should bloom, swelling the grinds and producing small bubbles in the surface
After pre-infusion, fill the cone with water for every cup of coffee you plan to make -  so between 1 and 4 times, letting the water drain out between each infusion
When you're done, enjoy your perfect cup of Hario coffee
Customer

Reviews & Ratings

5.0 out of 5 stars from 12 reviews
3

0

out of 12 total reviews

2

0

out of 12 total reviews

1

0

out of 12 total reviews
This is a great product! It's easy to clean and use and, in my opinion, you get a much better cup of coffee than with a French press. The only down side is that you need to buy filters. These are easy to find in most grocery stores and are relatively cheap to buy! They are definitely worth it for the easy clean-up that they provide. I highly recommend this product!
I would recommend this product to a friend.
2 out of 2 people found this review helpful. Did you find this review helpful? Yes | No
I have a plastic coffee filter which has seen better days but could not find anyone who is still stocking this type of Dripper. So what a nice surprise to find it on Yuppiechef! It filters faster with the single larger hole in the bottom and being made of China, holds the heat of the coffee during the filter process. I like it!
I would recommend this product to a friend.
2 out of 2 people found this review helpful. Did you find this review helpful? Yes | No
Only once you have used this product will you be able to recognise it's true quality; the ceramic mould is solid and has a soft glossy finish. It retains heat well and it has strategic ribs and a large hole which allows the coffee to flow from the sides and the bottom. It also comes with a measuring spoon which makes judging how much coffee to use easy. It's hard to fault this little guy.
I would recommend this product to a friend.
1 out of 1 people found this review helpful. Did you find this review helpful? Yes | No
I had been on the look-out for the Hario V60 coffee dripper for ages until I saw it here on Yuppiechef.

This coffee dripper is ideal for making pour over coffee when paired up with good quality beans as this ceramic dripper brings out the best taste and quality of the coffee.

The Hario paper filters ensure a clean, satisfying cup of coffee, unlike a French Press which leaves sediment at the bottom of the cup.

The good thing about the ceramic version of the V60 is that it retains heat well whilst looking really classy.

An excellent buy! Read more
I would recommend this product to a friend.
1 out of 1 people found this review helpful. Did you find this review helpful? Yes | No