Shopping on Yuppiechef is safe and secure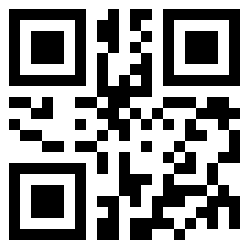 View on mobile
Scan the QR code to open this page on your mobile phone.
Notify me when this item is available
Processing…

Made in S

outh

A

frica

Exclusive to Yuppiechef
Zoom Image
Product Info
Cleaning the inside of machines can be a difficult task. Caffenu capsules are designed to cleanse your Nespresso machine from the inside. Simply pop a cleaning pod into the capsule slot on your machine, and close. Let the machine run, and in less than two minutes, your Nespresso will be cleansed of all the oils, bacteria, odours and build up that sticks around after the coffee has gone.
Cleaning capsule uses a unique foaming action and a fast acting detergent
Made using a 100% food safe degreaser, tried and tested in the coffee industry
Designed to be used with Nespresso machines only
Not compatible with Espresto or other capsule machines
Video
Recommended usage:
When using the cleaning capsule for the first time - use 2 capsules right after each other
Regular coffee drinkers (30+ cups a month) - use one capsule per week
Light coffee drinkers (0- 29 cups a month) - use once capsule every 2 weeks
Special beverages (you use hot chocolate, tea or milk capsules) - minimum once a week. These new products leave a lot of residue and odours behind in the brewing chamber, particularly the milks and hot chocolates
Preparation:
Ensure that your Nespresso coffee machine is switched on
Make sure the water tank is filled up to its maximum level
Make sure the capsule tray is empty and clean
Place a large container (minimum 500ml) under spout
To clean:
Insert cleaning capsule as you would a coffee capsule. Press button for small cup (30ml)
Wait 2 minutes while cleaner breaks down all the residue inside the machine. Then press button for large cup (100 - 200ml) until water is clear
Open the lever on your machine to eject capsule. Capsule will be hot. Discard solution in container
Close the lever and press the button for large cup (100 - 200ml) without a capsule inside the machine. Discard solution in container
After use:
Caution: ejected cleaning capsule will be full of hot water. Empty capsule container and rinse and clean. Recommend using one normal coffee capsule and discarding before use
Tips and tricks:
Dissolved cleaning liquid is great for cleaning cup holders and capsule trays
Backwash the machine by blocking the spout with either a folded dish towel or rubber plug when pressing the button for large cup (100 - 200ml) Hot water will be exiting the spout
Use a brush/toothbrush (not provided) and vigorously scrub the washer plate (where the foil of the foil front of the cleaner capsule faces) and the nozzle (where the coffee comes out)
For the Nespresso U and UMilk machines:
Insert cleaning capsule as you would a coffee capsule
Press Ristretto (smallest) button 25ml
Wait 2 minutes, then discard solution in container
Reinsert cleaning capsule. Caution: capsule contains hot water and detergent
Press button for long shot (100 - 200ml)
Without capsule inserted, close slide and press button for long shot once more (100 - 200ml)
Discard solution in container
Your coffee machine is ready to be used again
Specifications
Contains: 5 cleaning capsules
Customer

Reviews & Ratings
Caffenu Cleaning Capsules
First, I have to stress this point... the best price on this product is only at Yuppiechef! It works very well and I would recommend this product. I have used them successfully on my Piccolo Espresso Machine. I am very happy with this purchase of mine.
I would recommend this product to a friend.
1 out of 1 people found this review helpful. Did you? Yes No
Ineffective cleaning capsules
It doesn't really do much. Rather ineffective cleaning. It just kind of processed soap through the Nespresso machine we own without cleaning up much gunk (the machine hasn't been cleaned for a year and a half and is used to make on average 5-10 cups of coffee a day every day).
I would not recommend this product to a friend.
This is the first time I ever cleaned my Nespresso machine with a capsule. I usually only descale but now I learned that only the capsule gets out the stuff in the nozzle of the machine and wow it did. cannot believe what came out of my machine. Coffee taste is so much better now, it flows better as well, will keep using this, thank you!!
I would recommend this product to a friend.