Shopping on Yuppiechef is safe and secure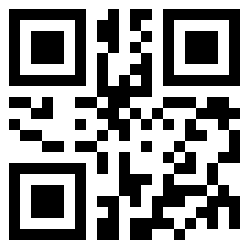 View on mobile
Scan the QR code to open this page on your mobile phone.
Notify me when this item is available
Processing…

Zoom Image
Product Info
The AeroPress Go, hailed as The Better Travel Coffee Press, is thoughtfully engineered to provide all the delicious brewing capabilities of the original AeroPress with the addition of a convenient multi-purpose drinking mug-slash-decanter that doubles as a carrying case. Like the original AeroPress, the AeroPress Go brews remarkably delicious Americano, espresso, and cold brew style coffee. The AeroPress Go is optimised for traveling (think Airbnb), camping, or just going to work by making it convenient and easy to take your AeroPress with you. Its smart design ensures that you will never be without delicious AeroPress brewed coffee wherever you go.
Entirely manually operated compact coffee brewing unit
Highly versatile as it makes hot short espresso-style shots, hot long filter-style brews or cold brew coffees
Produces a very clean cup of coffee with no grit thanks to a small paper filter
Ideal for making a single cup of coffee straight into the cup
Can make up to 237ml or 3 shots at the same time (which can be diluted to make Americanos in the drinking mug)
Durable and portable, made of almost impossible to break plastic
Ideal for camping, travelling and work as no power is required
Very easy to clean
Note: AeroPress replacement filter cap, replacement plunger seal and micro-filters are all compatible with both the AeroPress Go and the original AeroPress coffee maker
AeroPress Go Complete Travel Coffee Maker includes:
1 x AeroPress Go coffee maker (plunger with seal, chamber and filter cap) 
1 x multi-purpose mug, decanter and container in one for travel
1 x silicone lid that doubles up as non-slip base for the mug
1 x scoop that can be used to measure out the coffee if you don't have a scale 
1 x perfectly sized, fold-up stirrer
1 x filter holder for travel (holds 20 filters)
1 x box of 350 micro-filters 
Brewing instructions for hot, cold, short, long coffee brewing
Video
Brewing guide included:
This a starting point from which users can deviate if they wish. The taste of brewed coffee is affected by all the variables in the brewing process. When using an AeroPress the user selects the water temperature, the brew time, the coffee to water ratio, etc. The AeroPress enables the user to control all the brewing process variables and thereby brew a particular coffee with a desired brewing recipe. Taste is personal. There is no right answer to the question of how to brew a particular coffee and there is certainly no right answer for how to brew all coffees. With that said, we think the method described in the instructions is a good one for most coffees.
Specifications
Dimensions: 10cm W x 10cm D x 14cm H
Coffee maker capacity: 237ml/3 shots
Multi-purpose mug capacity: 444ml
Care Instructions
Multi-purpose mug is microwavable
A simpl rinse under warm water is sufficient because the plunger wipes the chamber
If your chamber ever gets sticky, wash it with vinegar
It is recommended to occasionally remove the seal from the end of the plunger for a good washing inside and out with warm water and dish soap
Warranty Info
This product comes with a 1 year warranty
Customer

Reviews & Ratings
I absolutely love this product.
I have been searching for the perfect one cup coffee maker and have finally found it. This is the simplest, quick with no fuss or mess filter coffee maker. And that's not even the best part. When you have sipped the last sip of coffee there are absolutely no grains in your cup, it's the best ever. Clean-up is a breeze. I have used mine every day since receiving it. It's also neat and compact enough to place inside your bag with everything you need, including measuring and stirring spoon. Love it. Read more
I would recommend this product to a friend.
2 out of 2 people found this review helpful. Did you? Yes No
Awesome product that makes awesome coffee
This is a no nonsense little coffee press. The best part of it is that it assembles into one small little unit with all the bits (including the filters) inside. We took a bit of time to get the hang of it, i.e. to make two cups of super strong short coffees but once we figured it out we simply can not live without it on our travels. We use 1 and a half spoons of espresso coffee and top it up with hot water before pouring. Fool proof and simple to use, love it! Read more
I would recommend this product to a friend.
2 out of 2 people found this review helpful. Did you? Yes No
I had heard a lot about the AeroPress from friends, but wasn't convinced. So I had to try it myself! This product is really amazing. Small, quick and easy to use and makes excellent coffee! I love it and can't wait to take it with me when I travel! Worth the spend.
I would recommend this product to a friend.
1 out of 1 people found this review helpful. Did you? Yes No
I watched in awe as so many of my favourite YouTubers use it and then finally got my hands on my very own. It truly did not disappoint! Great coffee, compact, well built and easy to clean! Love it and would recommend it.
I would recommend this product to a friend.