Wusthof Fine/Super Fine Grain Whetstone
Shopping on Yuppiechef is safe and secure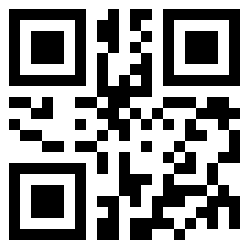 View on mobile
Scan the QR code to open this page on your mobile phone.
Notify me when this item is available
Processing…
Product Info
If you keep your knives in good condition, and want an even sharper edge, the Super Fine whetstone features a fine grit and a super fine side.
If you hone and sharpen your knives often, the chances are that the edge is good. But you want an even sharper edge? Wusthof can do that. With a fine and super fine side, you get what you asked for.
Video
Directions to Sharpening:
Immerse the stone 5 - 10 minutes in water before each use. Water becomes the lubricant, ensuring particles are carried away from the blade. Always place the stone on a flat, slip-resistant surface. Use the entire surface of the stone when sharpening. This will ensure even wear of the stone over time.
Pull the edge of the blade in an angle of 15 - 20° across the stone from the heel of the blade to its very tip. Use gentle pressure. Repeat this same procedure on the other side of the edge. Use this same procedure on both sides of the stone, using the coarse side first. The coarse grain is suitable for removing small flaws, dents, etc. and to prepare the edge for honing.
The fine grain is used to hone the edge to the desired sharpness. 
Specifications
Dimensions: Length 20cm, Width 6cm, Height 3cm
Grit on whetstones is measured by two systems, the European (German) and the Japanese. F400/1000 means the same thing as J1000/3000 (both use the lower number to signify the coarser grit). Coarse grit gets the obvious nicks and imperfections in the blade out, while the finer grit hones the knife to a razor edge.
Customer

Reviews & Ratings

5.0 out of 5 stars from 9 reviews

This is a serious piece of equipment that is easier to use than you might think. Much better to use for sharpening blades than a knife iron, one is able to achieve a beautifully sharp edge without the risk of damage.

The choice of grit means you can repair a damaged blade or simply hone a blade needing sharpening.

I would recommend this product to a friend.
Sharpens very well, take note of the grain
It does a very good job on nice to good knives. Don't have any excellent knives. The 3000 side cuts quickly, the 8000 side finishes very well. My chefs knife, from dullish to shaving in 10 minutes... before breakfast...

To note for sharpening afficionados... the 3000 side feels more coarse than my other stone 800... the J8000 side is quite a bit smoother than the stone 800, which is good. I did however hope for significantly smoother than my 800 stone on both sides... Which is all very confusing, since both are Japanese ratings...

So as a suggestion, take the medium/fine one to remove lots of metal and the fine/superfine one for general use on good knives... the fine/3000 side will see a lot of use, so duplicate is proabably a good thing.

Also it is packaged very well, but does not come in a wooden storage box like the picture. At the price I am not complaining though.

Would love it if you stocked a stone flattener as well, then I don't have to look at importing it... pretty please... Read more
I would recommend this product to a friend.
Using this stone only makes sense if you also have a medium stone of about J1000 grit to actually sharpen and shape the edge first, but if you have a medium stone and you know what you are doing the J8000 will get the edge to a near mirror finish and razor-sharpness.
I would recommend this product to a friend.
I agree with the previous comments that if you want to remove serious chips or restore a very blunt edge you will need a coarser stone. You could do it with this one's 3000 side but it's going to take much longer. For blades that are in a reasonable state this stone is a great tool for periodic sharpening. I'm new to freehand sharpening but I managed to get a dull knife with some small chips in the edge to cleanly slice phone book paper after half an hour's effort. Raising a burr on the 3000 side was relatively easy and the 8000 side does indeed give an almost mirror finish. The 8000 side is softer than I expected and generates a nice slurry. Read more
I would recommend this product to a friend.