Shopping on Yuppiechef is safe and secure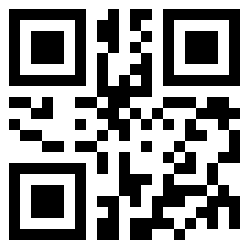 View on mobile
Scan the QR code to open this page on your mobile phone.
Notify me when this item is available
Processing…
Product Info
This large and heavy blade is used to split bones.
A cleaver relieves the demanding task of getting through bones, so that your chef's knife will last far longer - and not break! Designed to be pummeled and to pummel - every kitchen needs one. Blade width is 4 mm and the forged and stamped knives come with ergonomic handles.
All knife measurements are for the blade only, not the handle.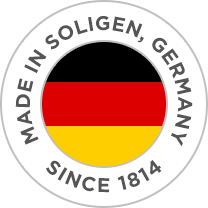 Care Instructions
Dishwasher Instructions
Although some Wüsthof products are dishwasher safe, we do not recommend that your knives and scissors be put in the dishwasher. Blades can knock together, damaging them, and if not washed soon after use, corrosive food particles can damage the blade. Rather wash your knives as soon as possible after each use with warm water and a little detergent, rinse carefully and dry with a towel.
Knife Sharpening
All knives require regular sharpening. Wüsthof manufactures sharpening options that suit all of their knives, including whetstones, honing steels and pull-through sharpeners. See the sharpening range here.
Knife Storage
Wüsthof has a range of storage options to keep your knives safe: magnets, blocks, in-drawer organisers, and knife rolls. See the storage range here.
Warranty Info
Wüsthof knives have a 10 year warranty and will be repaired or replaced after thorough inspection if there are any defects in workmanship or materials. This warranty assumes proper care, maintenance and intended use of the knives.
Customer

Reviews & Ratings

This is a serious knife. This is a manly knife. While heavy, it is beautifully weighted. It has completed my set of Wusthof knives and I'm cleaving meat like the blockman I sometimes wish I was! Showing it off late at night, long after the dinner party has ended, makes those last straggling guests hasten their departure. Result!

I would recommend this product to a friend.

6 out of 6 people found this review helpful. Did you find this review helpful? Yes | No

Undeniable quality, and a must-have for heavy duty meat processing
The Wusthof cleaver is undoubtedly one of the best available today, and having gone through a few different cleavers I can really appreciate the value of it.

Firstly, this is a very purpose-made cleaver. The sheer thickness and weight of the blade is a clear indication that it was made to do all the heavy lifting when processing meat. I attempted to chop and dice a few carrots and onions as I have done with smaller cleavers in the past, but the thickness of the blade results in very coarsely chopped, and almost burst pieces that will not be welcome in anything but the most rustic of dishes.

The sole purpose of this cleaver is to obliterate meat and bone, don't mistake it for anything else. This implies that it would very likely not be the first quality knife that you purchase, but likely only once you already have a multi-aspect knife like a santoku, or chef's knife to handle the majority of your food processing duties.

Having big hands I had a concern with the thickness and size of the handle as many people have mentioned this to be an 'issue'. Although I have not yet done hours worth of processing with this cleaver I am very happy with the handle dimensions and don't foresee it becoming a problem.

The Wusthof range has an undeniable quality that is well documented, and will most definitely provide you with years of service if looked after. Personally I would say the biggest factor to consider when purchasing this cleaver would be that you understand where it fits into your collection of knives, rather than if it would be worth the money. Read more
I would recommend this product to a friend.
6 out of 6 people found this review helpful. Did you find this review helpful? Yes | No
This is a lovely piece of equipment to use. I've chopped frozen meat (for a potjie), chickens, and rabbits. The blade is big and heavy, and sharpened at a high angle which is necessary for something designed to chop through bones. Of course one has to be VERY careful that ones fingers don't get in the way. A relatively solid board or block is needed - flimsy ones could be broken. Four star not five star? Only that I'd have liked the handle to be a little bit thicker which I feel would give a better sense of control - but others may well like it as it is. Read more
I would recommend this product to a friend.
1 out of 1 people found this review helpful. Did you find this review helpful? Yes | No