A whopper snoek pâté with optional beetroot twist
It's the scenario that all seasoned hosts dread. Some friends are coming for dinner and you've just realised that your main course is going to take longer to prepare than expected. If you're like us and cringe at the thought of awkward tummy rumbles or sideways glances at the clock, then this recipe is your new best friend. This delicious snoek pâté will keep the guests distracted long enough for you to do your thing in the kitchen.
Ingredients
Prep time: 20 mins | Serves: 8–10 (as a snack)
500g smoked snoek – 300g for the pâté, plus 200g extra for serving
Juice and zest of 1 lemon
250g cream cheese
60ml mayonnaise
1 bunch spring onions, finely chopped
Mixed herbs: chives, parsley, dill
1 Tbsp capers, rinsed and drained
Extra lemon wedges, to serve
Method:
1. Debone and flake the snoek using your fingers – the bones are quite long so should be easy to remove.
2. Place all of the ingredients in a food processor, leaving out the 200g extra smoked snoek that you'll need for serving.
3. Pulse to combine.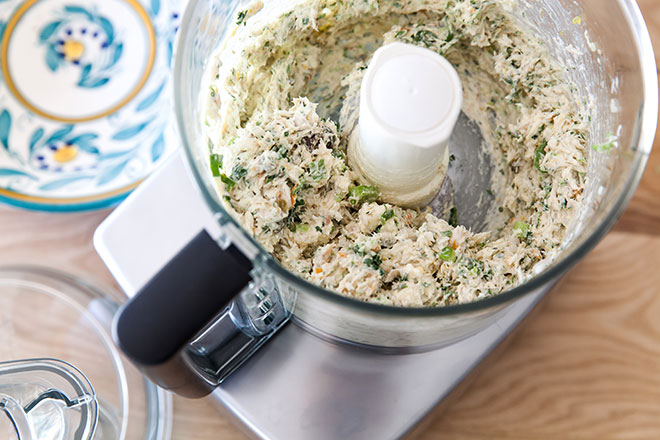 4. Fold through the remaining snoek and serve with extra wedges of lemon.
Want to add a dash of colour to the table? Just chuck 1 whole cooked beetroot into the blender, along with a large handful of snipped dill, and you're ready to rumble.
Remember, quality control is important so don't be shy to taste test your finished product before serving. Just make sure you wipe any compromising crumbs off your lip before answering the door.