Blueberry and thyme ice lollies for summer
Cool down this summer by making some ice lollies with
Zoku
. These frozen lollies are super easy to make at home and you can experiment with all sorts of flavour combinations. We chose blueberries and thyme. The thyme adds a touch of herbaceousness to the naturally sweet blueberries, making them a perfect match. These will go down a treat with your guests during all the holiday festivities.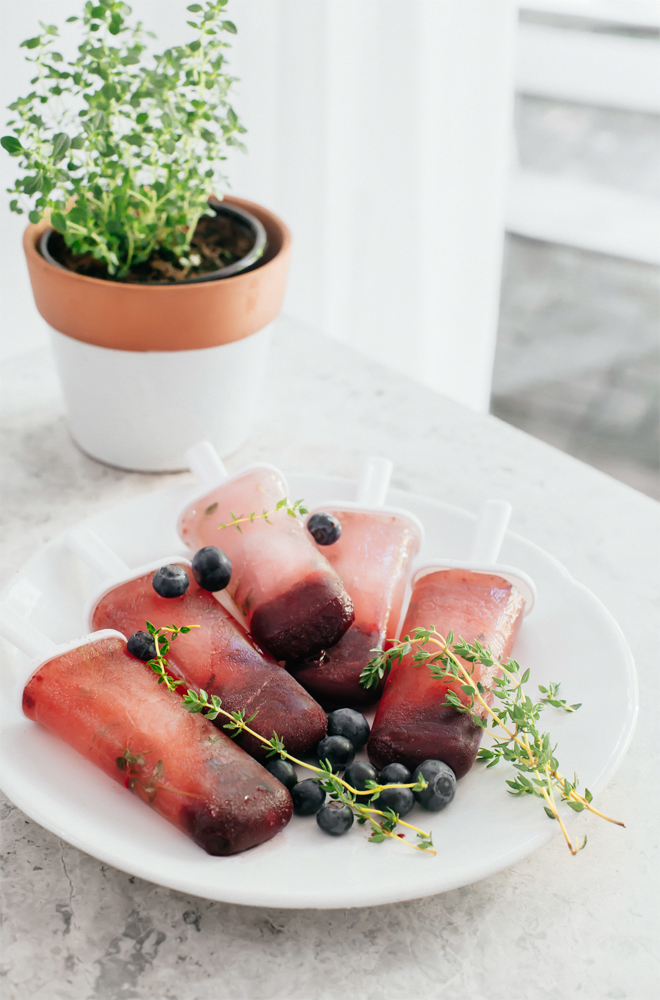 Ingredients
Serves: 6 
150g frozen blueberries
30g sugar
30ml water
16 sprigs thyme
Water to top up
Method
1. Place the sugar and water into a small saucepan and heat gently until the sugar has melted.
2. Place 100g of the frozen blueberries into a jug blender and blend with the sugar syrup until smooth. Pass through a sieve.
3. Divide the mixture into the moulds of the Zoku In Line Pop Mould (or any other freezer pop mould). Add a few extra blueberries and 2 sprigs of thyme into each mould. Gently pour in water over the back of a spoon. Place in the freezer overnight.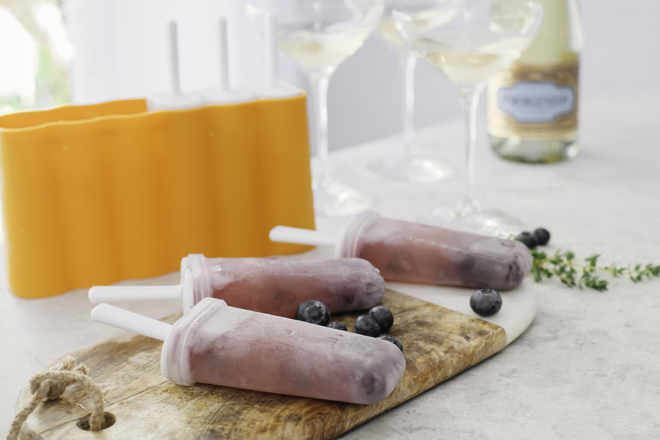 4. Once frozen, remove from the moulds and enjoy ice cold.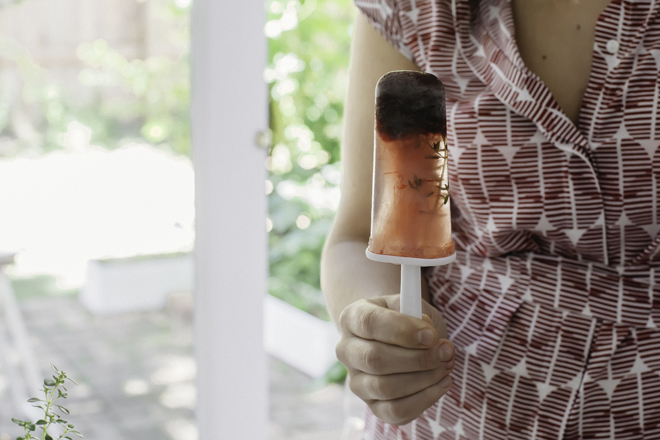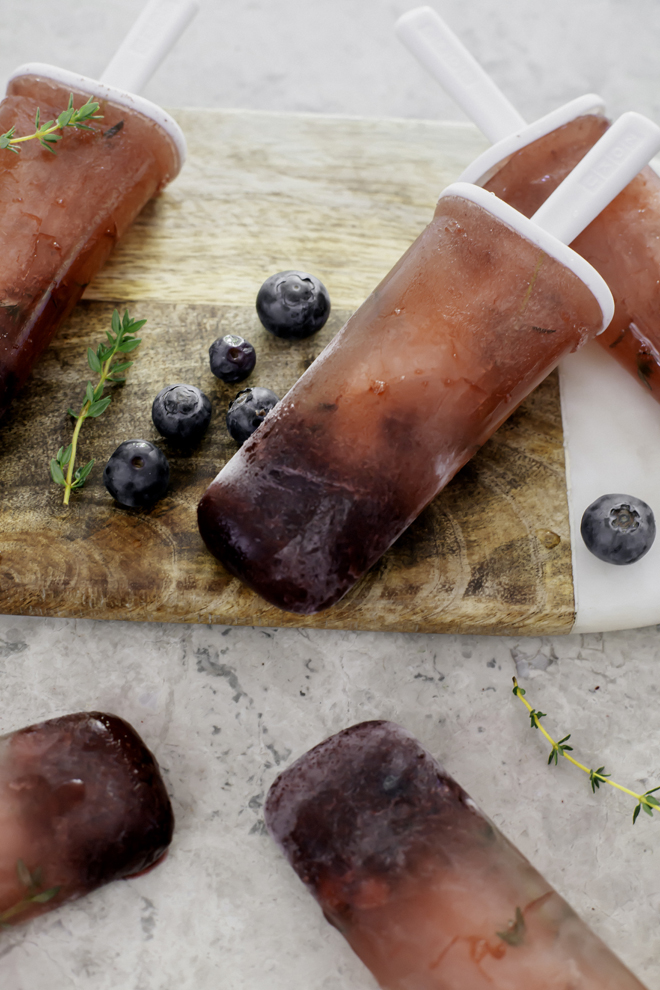 To make them a little more kid friendly, just leave the thyme out of the recipe. Freeze, eat, repeat.