Smoked trout salad with crème fraîche dressing
This salad is a vibrant combination of flavours, colours and textures. The healthy mix of smoked trout, avocado, caper berries and pickled cucumber is all tied together with a crème fraîche dressing. The smokiness of the trout subtlety permeates the salad in the best kind of way, leaving you with a light meal that is fresh and bright. It's the perfect salad to get you into the swing of healthy eating this year.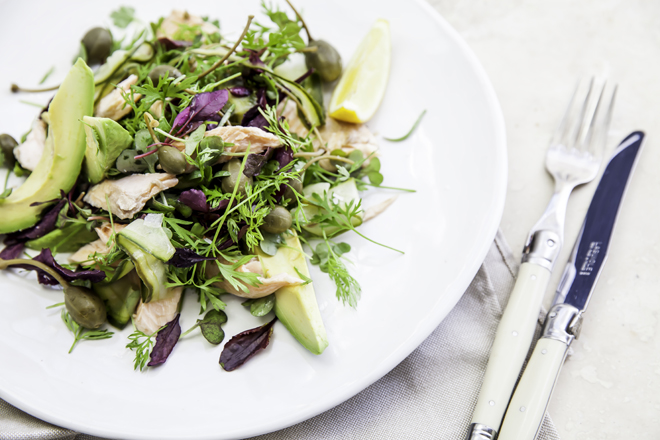 Serves: 8 | Prep time: 15 min | Cook time: 20 min
Ingredients
For the salad:
2 trout fillets
1 avocado, sliced
1 handful of caper berries
Pickled cucumber
Baby lettuce leaves
1 lemon, sliced to drizzle
For the crème fraîche sauce:
1 tub crème fraîche
Squeeze of lemon
Fresh dill, chopped
Salt
Pepper
1 garlic clove, crushed
Method
1. First, prepare your smoker for the trout. Place foil on the bottom of the smoker, underneath the grid, with the smoking chips on top of it.
2. Place both whole raw trout fillets in the smoker, smoke for approximately 20 minutes until it has stopped creating smoke. Check the instructions on your smoker for further information.
3. Let the fish cool in the smoker. Once you have removed them, the skin should peel off easily and the flesh should shred easily with a fork.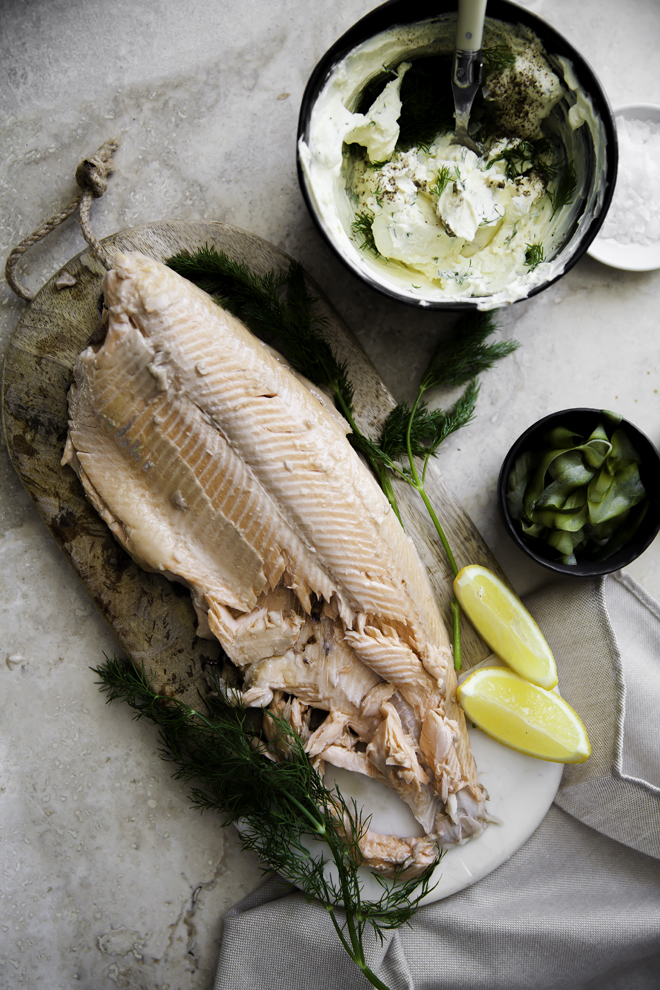 4. To make the crème fraîche sauce, simply mix together all the ingredients. Season with salt and pepper to taste.
5. Finally, combine all the salad ingredients in a large serving bowl, top with your flaked smoked trout and dressing, and enjoy.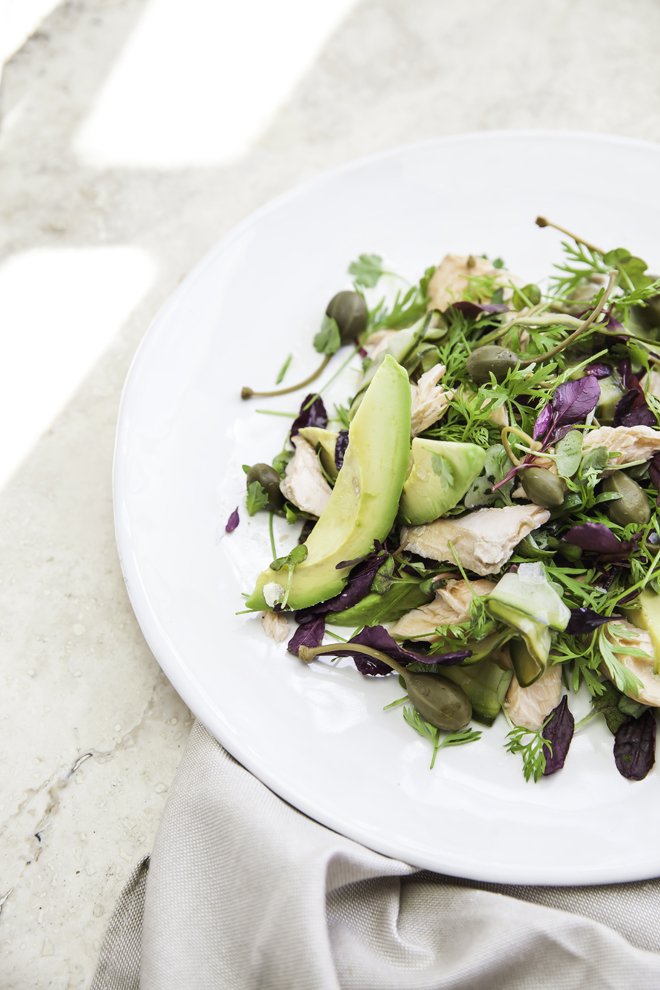 We hope this tasty salad finds its way onto your summer table. You can also use your smoked trout and crème fraîche dressing for a delicious sandwich.
Recipe and styling by Rina-Marie van Velden.