Slow roasted pork belly with crispy crackling
Packed full of flavour and deliciously tender, a slow cooked meal is one of life's simple pleasures. The long cooking time is definitely worth it, especially when it comes to slow roasted shredded pork with a crispy crackling. This family favourite is versatile and the cooked meat can be enjoyed on its own or shredded on sandwiches, pizzas or salads.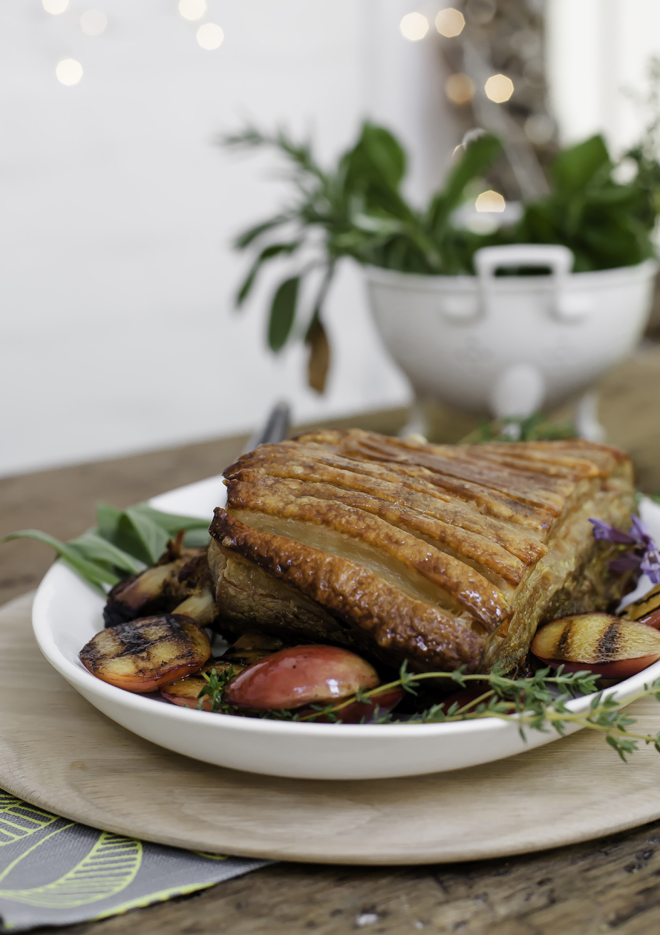 Ingredients
Prep and cooking time: 5 hours | Serves: 4
1,2 – 1,5kg pork belly, bone in and skin scored
10g rosemary
10g thyme
3 cloves garlic, peeled
5g black peppercorns
50g sea salt
1 onion, roughly chopped
250ml white wine
Method
1. Place the rosemary, thyme, garlic, black pepper and sea salt into a blender and blend until fine. Rub a generous amount of salt mixture all over the pork. Allow to cure for a minimum of 1 hour and a maximum of 12 hours.
2. Rinse the pork belly well under cold water and place in a deep roasting dish with white wine and onion. Cover with tinfoil and place in a preheated oven at 120°C for 4 – 5 hours. The meat is cooked when completely soft and falling off the bone.
3. Once cooked, remove from oven and turn up the heat to 200°C. Remove tinfoil and roast for 30 minutes, or until skin is golden brown and crispy. Serve warm.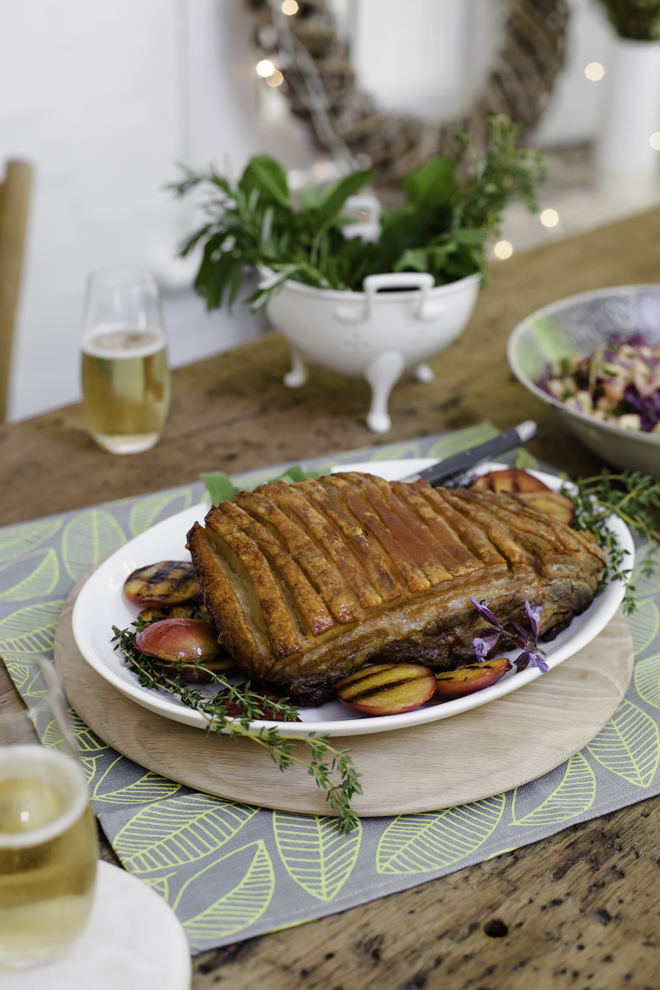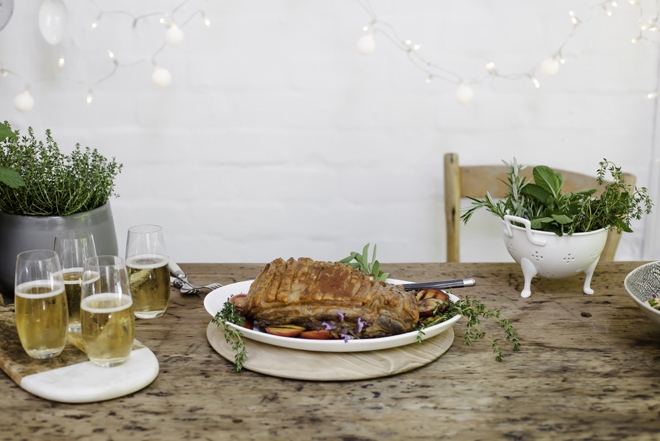 This dish is the perfect addition to a festive feast, bound to be popular with adults and children alike.