Slow roasted pork and bocconcini pizza
This pizza is the perfect way to create a quick and easy Boxing Day lunch using your leftover meat from Christmas. The
rich, herby pork
is complemented by the sweet and acidic pineapple (*gasp*), and delicious when combined with the melted bocconcini mozzarella. Don't be intimidated to make your own pizza dough — it's super quick and simple to make.
Ingredients
Makes: 4 pizzas | Prep: 30 minutes | Cook: 8-12 minutes
500g bread flour
10g instant yeast
10g salt
5g sugar
60ml olive oil
+- 200ml warm water
30g tomato paste
280g slow roasted pork, pulled
250g bocconcini mozzarella
100g red cabbage, shredded
½ small red onion, thinly sliced
½ pineapple, diced
10g coriander, chopped
Juice of 1 lime
20ml olive oil
Sage leaves
Thyme leaves
Method
1. Place flour, yeast, salt, sugar and olive oil into a mixer. Slowly add enough water to form a soft dough. Knead for 5 – 6 minutes until dough is smooth and slightly elastic when pulled. Put into a lightly oiled dish and cover. Place in a warm area for 20 – 30 minutes to prove. The dough should double in size.
2. Preheat the oven to 220°C.
3. Once proved, knock the dough back to its original size. Divide into 4 portions and roll each portion into a round pizza base.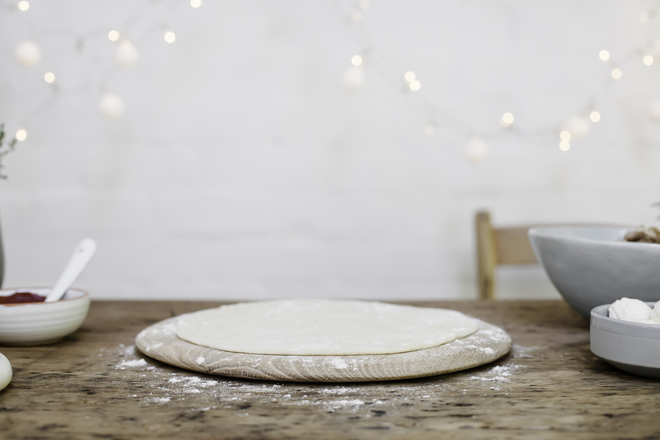 4. Spread a thin layer of tomato paste onto each pizza base, top with pulled pork and torn bocconcini. Place into the oven for 8 – 12 minutes until the base is golden brown and the cheese has melted.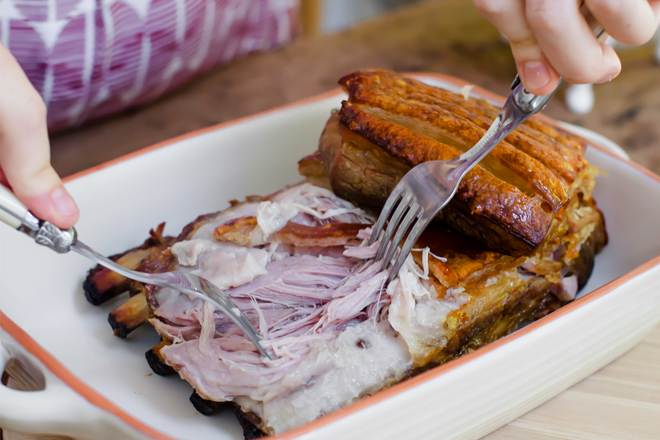 5. Mix together the red cabbage, sliced onion, pineapple, coriander, lime juice and olive oil. Sprinkle over the top of each pizza.
6. Garnish with sage and thyme leaves.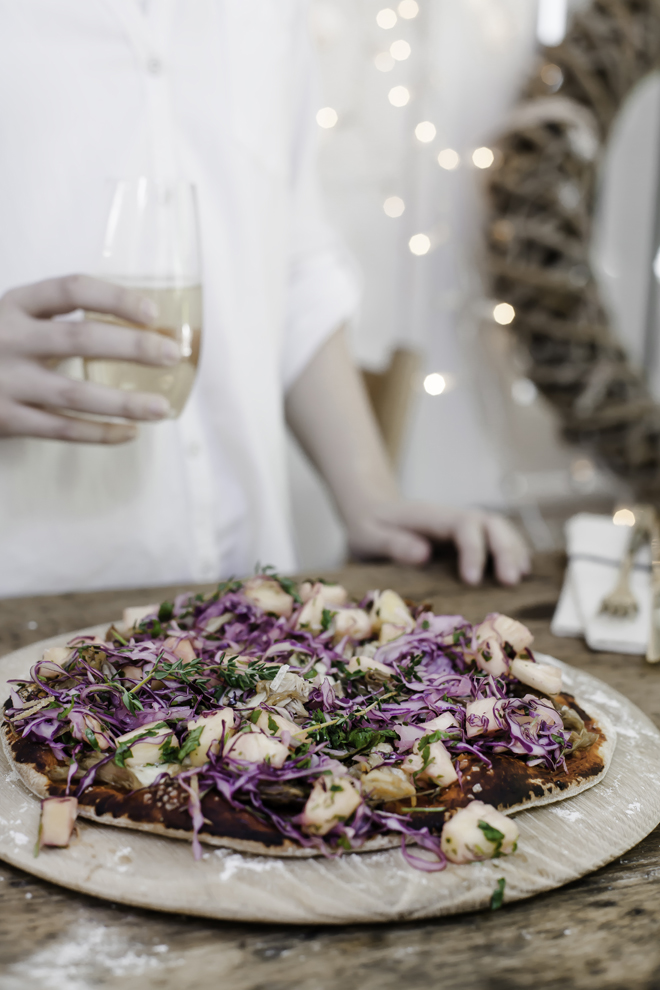 If you happen to make too much dough, freeze the rest in a ball covered in clingfilm and create your own homemade pizza flavour combinations the next time you are in the mood.