Rich Christmas Cake
Christmas cake is a firm favourite of the festive tradition originating in Europe. Usually including a mixture of nuts, sultanas, spices, candied fruit and cherries they vary from light, moist and crumbly to dark sticky and dense.
Matt Allison of I'mNoJamieOliver took on the challenge of finding the best Christmas cake recipe on the block.
"Yuppiechef approached me and asked if I'd be willing to bake a Christmas Cake. Now while I love cooking the last time I attempted baking anything the results were, lets just say, undesirable…
Challenge accepted I decided to look into the family archives and see what I came up with. No less than eight recipes surfaces in the old dig, leaving me with way too many options than a guy like me can handle.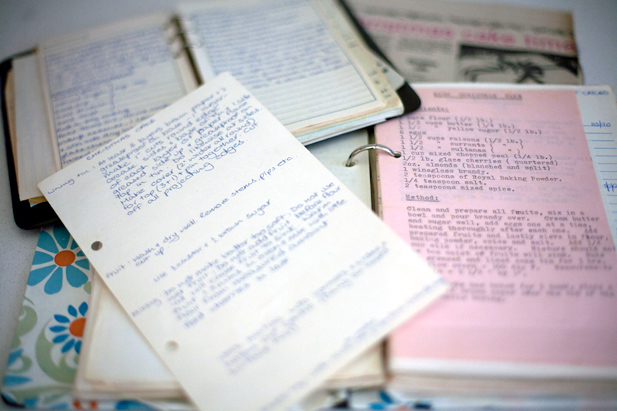 I decided to look at what was common between all of them, then the differences and further simplify them (hey I'm a guy!). So how does one bake a great Christmas Cake, doing the least amount of work possible, well follow me, I'm about to show you how.
Ingredients
225g plain flour
300g of brown sugar
350g of butter
6 eggs
250g raisins (seedless or pitted)
250g sultanas
250g black currants
50g dried apricots
100g chopped mixed peel
200g glacé cherries (quartered)
100g blanched almonds (chopped)
1 wineglass of brandy
2 teaspoons of royal baking powder
2 teaspoons of mixed spice
1 teaspoon of cinnamon
1/4 teaspoon of salt
Step 1: Clean and prepare all fruits and nuts, mix in a bowl and pour over the brandy and preheat your oven to 150 degrees centigrade.
Step 2: Cream the butter and sugar well (being a sucker for punishment I did this my hand, but the less adventurous can use a mixer), adding in eggs one at a time, beating thoroughly after each other.
Step 3: Add the prepared fruits to the mixture and lastly sieve in the flour, baking powder, spices and salt then mix together. The mixture shouldn't be too moist as the fruit will sink.
Step 4: Line a round cake tin, approximately 20cm x 7.5cm in size with a double layer of wax paper, on the sides and bottom, cutting the same for the top.
Step 5: Place in the oven for +- 3 hours, once the cake starts to brown (+- 2 hours) then cover the top with the additional double wax paper.
Step 6: To check if the cake is ready insert a skewer into the center, if it comes out clean, your cake is done, if not, put it back in the oven until such time as the skewer comes out clean. Once done place it on a pot stand to cool down, poke a few holes in the cake with the skewer and spoon over 2-3 tablespoons of brandy, wrapping it in foil for several weeks, adding 2-3 tablespoons of brandy every week.
And there you have it, 6 simple steps to baking a flop free Christmas Cake."
Thanks, Matt. We think this recipe is fantastic and have decided to hold a Festive Cake Icing Competition. If you are up for it, bake this cake, feed it brandy for a few weeks, ice up a storm and send pictures (or a video) of your icing process and finished cake to hello@spatula.co.za.
The best decorated cakes will win Yuppiechef vouchers, and we'll post the pictures on Facebook. Entries must be in by 10 December, hop to it!