Presents with a little thought
Vicki Sleet of www.iwantthat.co.za has put together this clever kitchen tool pairing guide, some fresh inspiration for five foodie Christmas gifts.
"Whether it's birthdays or housewarmings or Christmas, I absolutely love giving gifts, there's something so satisfying about keeping a person in mind for a little while and scratching my head to think what would work for them as a gift. Luckily I have plenty of people in my life who love food and kitchen gadgets and paraphernalia as much as I do, so when The Spatula Club set me this task I leapt at it. I hope you enjoy giving gifts of cheer to your nearest and dearest this festive season.
Gift 1 | Global utility knife and biltong
I've given this gift to many a guy friend who knows his way around the kitchen and it's always a hit. Utility knives are my thing and this Global one is a beauty.  Few carnivores don't like biltong so what better way to hit two proverbial birds with both goodies as one gift? Great for: budding Jamie Olivers, meatheads.
Gift 2 | Cupcake holders, 'Bake' by Tina Bester and NoMU Vanilla paste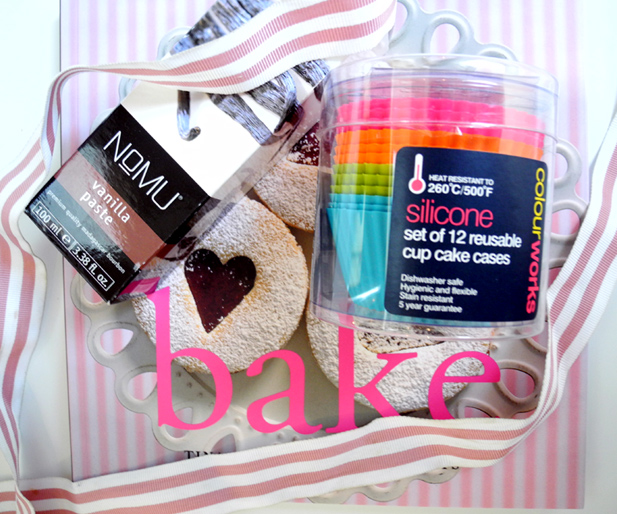 Macaroons and whoopee pies may be the 'it' bake of 2010 but cupcakes are definitely still up there in the cool stakes. Give the gift of sweet, sweet reward with these gorgeous silicone cupcake holders that would look great on display and Tina Bester's classic 'Bake' cook book, including her chocolate dipped meringue frosted chocolate cupcake recipe.  Great for: fabulous baker girls (and boys).
Gift 3 | Old School opener & Heinekens
What to give the man who has everything? A retro bottle opener.  Great for: boys who'll be boys

Gift 4 | Salt pig and Maldon sea salt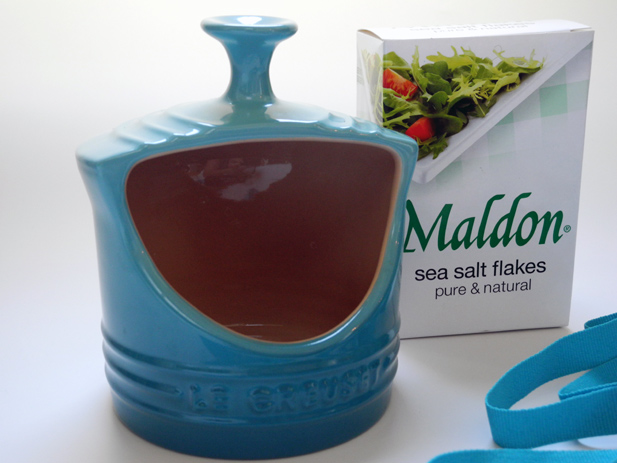 It cracks me up that these items of kitchen deliciousness from cult brand Le Creuset are called salt pigs. I absolutely love mine and it was one of the first things I unpacked when we moved into our new home. You can't go wrong with Maldon sea salt either – delicate flaky little salties that add so much flavour to everything. The recipient of this gift will think you're a genius – two must have brands in one stylish gift. Great for: passionate foodies
Gift 5 | KitchenAid Artisan Stand Mixer

Life really would be a bed of roses if there was a KitchenAid in it. Yip, I really do believe that. Who wouldn't fall in love with this item of sheer, utter beauteousness? I have books filled with recipes and spatulas waiting in the wings for the moment when one day, a lovely cranberry coloured KitchenAid comes home to roost. Great for: Me!! I've been good, I promise!"
Great ideas, Vicki. Thanks for the post and fingers crossed you get something KitchenAid shaped in your stocking…