Our favourite tried and tested juice recipes
Juicing is a bit of a commitment. It's a lifestyle change really. But what could be more fun and exciting that tossing a bunch of fruit and veg through a high powered motor and benefiting from the goodness that blitzes out in seconds? Here are our favourite homemade juice recipes, tried and tested many times over, for you to take into your own kitchens.
A loaded breakfast juice
This one combines citrus, stone fruit and veg with some ginger to give you a great nectar for glowing skin. Not too bad at washing down your Sunday eggs and bacon brekkie either.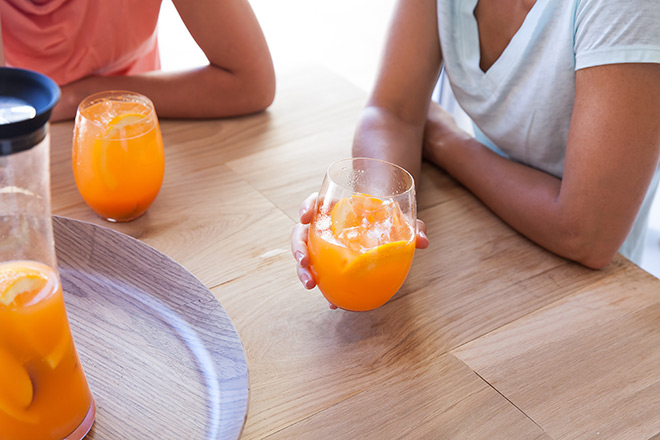 A refreshing summer sipper
Juice doesn't just have to be seen as a liquid veggie intake. You can whip up delicious, healthy fruit juices for the kids, casual soirées with friends or Sunday breakfast.
The ultimate health tonic
This juice is medicine – a deliciously light tonic. It's the ultimate day to day survival drink for keeping you in good knick in a world that is increasingly asking more and more from our minds and bodies. Packed with great alkalisers, you will feel superhuman, guaranteed.
A power mood booster
The root-y, earth flavours of this juice are bound to make you feel passionate, grounded and in power of your health. The tart grapefruit and pepper notes also make it quite a unique blend.
We hope these juice recipes inspire you to get into juicing, embracing all its many benefits and even invent some of your own delicious health concoctions.
Check out our broad range of juicers if you are not yet the proud owner of your own health wizard.