A no-fuss yellowtail recipe for any occasion
When it comes to hosting a fish braai, the saying "simple is better" rings true. There's no need to get wrapped up in fancy bastings and multiple hours of marinades. All you need is the basics and a great side dish to pull the meal together. This recipe is case in point – a little olive oil and some seasoning and you're all set! Yellowtail at its best.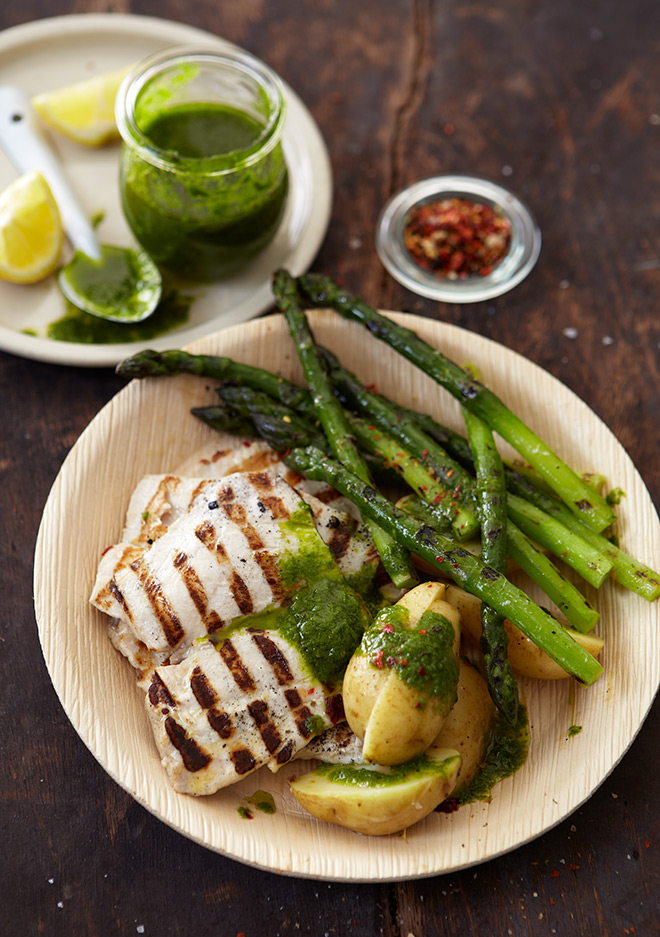 We've taken this recipe from Pete Goffe-Wood's personal collection, so there's no risk involved in trying this out. Just cook, share and enjoy.
Ingredients
Prep time: 10 minutes | Cook time: 10 minutes | Serves 6
1 small onion or shallot, thinly sliced
3 Tbsp decent balsamic vinegar
½ cup sun-dried tomatoes in oil
½ cup pitted black olives
6 anchovy fillets
¼ cup small capers
Zest of 2 lemons
125 ml extra virgin olive oil
Salt and pepper
20 g flat leaf parsley
6 x 180 g pieces yellowtail fillet
Method
1. Combine the sliced onion with the balsamic vinegar in a bowl.
2. Roughly chop the sun-dried tomatoes, olives and anchovies before adding them to the bowl along with the capers and lemon zest.
3. Add a hefty drizzle of olive oil.
4. Season the mixture with salt and pepper to taste.
5. Brush the fillets with olive oil and season with salt and pepper.
6. Cook the fish, filleted side down, on a braai grid over a hot fire or in a searing hot skillet for a couple of minutes on each side and then remove from the heat.
7. Add the picked parsley to the rest of the salad mixture and place on top of the grilled pieces of fish.
Serve with warm new potatoes or some cauliflower rice if you're opting to go low-carb. You'll be amazed at the flavours that come through in this humble dish and even more so with how easy it is to make.
Sign up to our newsletters for more delicious recipes and tips to get you cooking and sharing good food with friends.