Minichefs: lemon meringue pie
Say the words 'lemon meringue pie' and most faces will light up. There's just something pretty special about the crumbly Marie-biscuit base, tangy lemon filling and the sweet, fluffy meringue. The great news is that two Minichefs and a stand mixer can make this pie in minutes. Here's the winning recipe.
Tools

KitchenAid Stand Mixer
or electric beater
Mixing bowl

Whisk

Measuring cups

Pie dish
Ingredients
3/4 packet Marie biscuits – crushed
115g butter – melted
1 tin condensed milk
2 eggs – separated
1/2 cup lemon juice
1/2 cup castor sugar

Method
1. Set the oven to 180°C .
2. Mix the crushed biscuits and butter. Press the mixture into the pie dish.

3. Pour the condensed milk into a bowl. Add the egg yolks and lemon juice and whisk until well combined.

4. Pour the condensed milk mix over the biscuits.

5. Beat the egg whites until stiff. Add the castor sugar and beat until smooth and thick. Pour over the filling.

6. Bake for 20 minutes or until the top is starting to brown.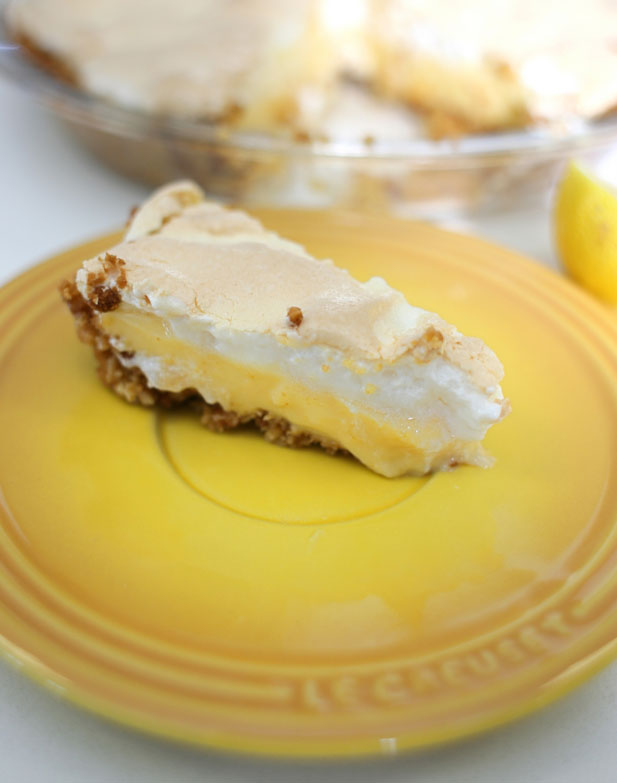 And there we have it. Heaven in a pie dish.
Download the print-friendly version of this recipe.
Browse all recipes suitable for Minichefs.