Learning to cook: one man's journey from fed-up to au fait
We began the 
Online Cooking School
 with the hope of inspiring home cooks to delve into the art and enjoyment of cooking for family and friends. Food is after all one of the simplest ways to connect. Along the way we've heard some incredible stories. Stories too wonderful not to share. One such culinary adventure belongs to Mergalin Pillay. This is his personal account of how learning to cook changed his standing in the kitchen.
A dining dilemma
My two greatest vices in life are food and drink. Yes, vice in the sense that moderation and healthy eating should be the norm, but this flies through the window when my better half is not watching!
In a household dominated by females, the pantry is stocked with items that do 'Weigh-Less' proud and the method of cooking involves a tablespoon of oil, no butter and definitely no frying. Full cream milk and cream are products I have heard of, but never seen. The common retort is 'If you don't like what is cooked, the kitchen is at your disposal'. But at this point in time, the simple task of frying an egg presented a life-threatening situation to me.
Near explosions and piles of cookbooks
I have my male pride and I was not yet prepared to relent and ask to be taught how to cook, even when hopelessly lost, I still refused to ask for directions. I was going to persevere. And persevere I did. Many cookbooks were purchased. These would have been helpful if I had understood basic terms and the use of certain kitchen implements. So, unbeknownst, I placed foil in the microwave and walked away. Well, turns out we needed a new microwave anyway and why does one need to remove foil from its original instruction packaging and place it into a dispenser?
An online cooking journey begins
Yuppiechef's Online Cooking Courses were a godsend at the right time in my life, at the right cost and more importantly pitched at a level even I could follow. The course content generated enormous confidence and the ability to rewind and plough along at my own pace was an additional advantage. Within a short space of time, I had an array of dishes at my disposal and my prowess in the kitchen surpassed all expectations and certainly not only my own.
A French chef and secret sauce
Franck is my guru and his gastrique sauce is my hidden secret. Not only is the pronunciation a source of intrigue to my family members but I am also regularly called upon at family gatherings to make this sauce (which I must add is made away from all prying eyes). I am particularly interested in French Cooking and want to be more 'au fait' in the art thereof.

A new role and family fame
I have enrolled in all the courses and am now the person of choice for making heathy wraps for my girls, soups and grills for my wife and of course delectable French cuisine for myself. I am now reasonably familiar with most cooking terms and techniques and will be able to produce recipes from a cookbook with a fair amount of confidence. Not so long ago, baked beans on toast were my forte. But now I am the bouncing board for advice and ideas from my family. My, how the roles have changed!
---
Inspired to begin your own culinary journey? Sign up for our cooking courses and enjoy learning at your own pace, from home.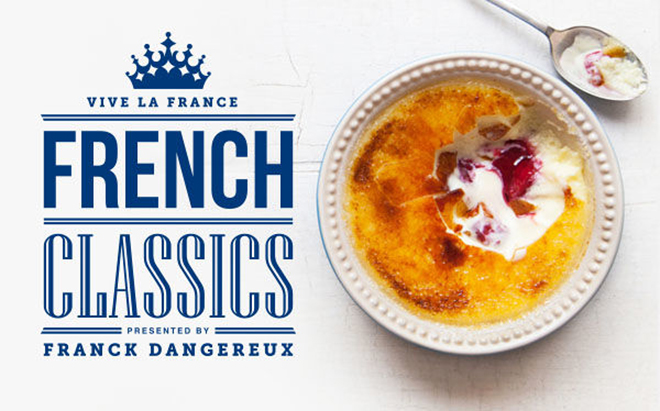 And if you've got a great story to share on how learning to cook has changed your ways in the kitchen, please send it to us at learn@yuppiechef.com or share what you've discovered on our forum.