HQ reviews: Oscar Juicer DA900
With winter taking swings at immune systems left, right and centre, we decided it was time to get some freshly pressed juices flowing at Yuppiechef HQ.
When desirous of a fresh squeeze, most of us reach for an orange or grapefruit, with citrus being traditionally the easiest to juice with a reamer or manual juicer. When it comes to experimenting with the likes of wheatgrass, beetroot, carrots, ginger and celery, the juicing call becomes rather more specific…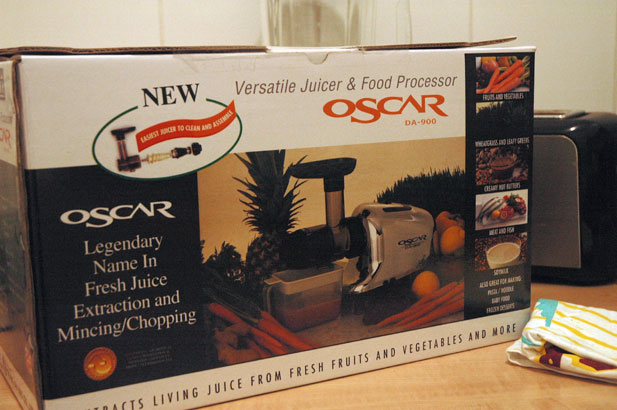 We like the go big or go home motto, and invested in a Oscar juicer DA900 for Yuppiechef HQ. We unpacked it today, and embarked on our flagship juicing adventure.
Appliances can be intimidating, even for people who work for online kitchen tools stores, but this one was wonderfully self-explanatory (and a simple guide for setting-up is included):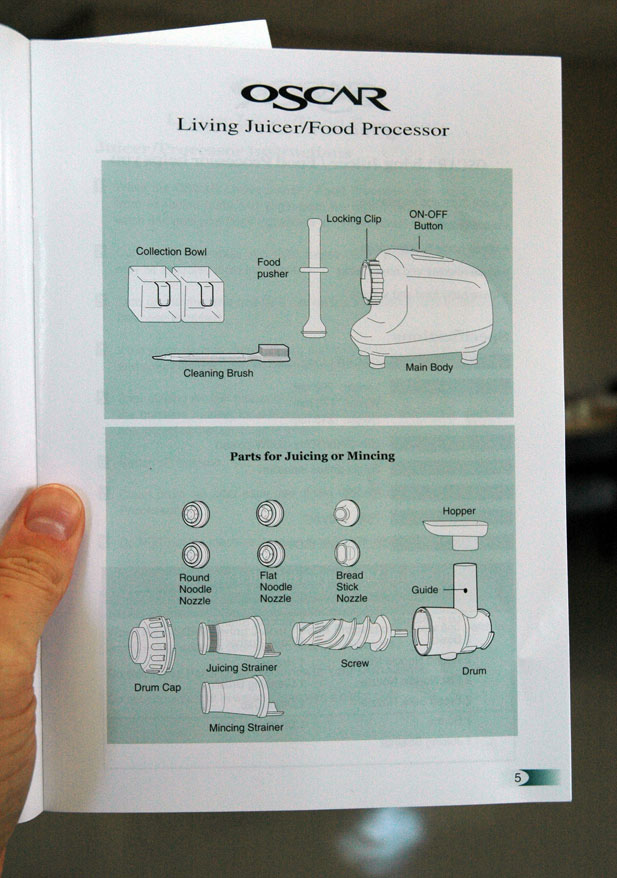 The DA900 functions as a fruit, vegetable and grass juice extractor as well as a mincer/chopper and pasta maker. There are two strainers (one for juicing, one for mincing) and various different nozzles which affect the mode the DA900 operates in. We were delighted to learn that it can even make bread sticks and sorbet. Clever.
The juicer separates the skins, rind and pith from the juice and deposits them into two separate collection bowls. Fruit and veg do need to be sliced (this is not one of those juicers into which you chuck the whole thing, stalk and all).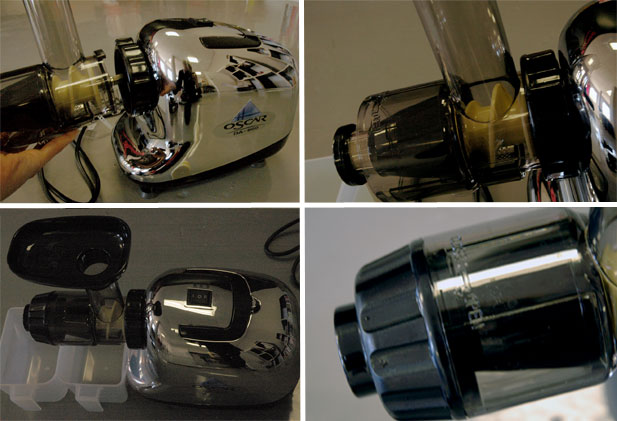 The process, from start to drinking:
1. Set up the DA900 with the juicing strainer, twisting the locking clips to 'closed'
2. Put the two collection bowls and hopper in place
3. Chop fruit and veg into bits
4. Switch the power on, switch the machine on
5. Feed bits into the hopper and use the food pusher to guide any adventurous bits
6. Pour juice from collection bowl into a glass
7. Fight off people around you who will try to share your precious nectar
8. Realise good things are for sharing, and make juice for everyone you know.
The grinder of the DA900 is ceramic, and munched up all the bits we threw in with ease. Larger pieces did take quite a bit longer, so we quickly developed a small-and-thin policy. Four large carrots and two oranges made a generous glass of juice, and we added some pineapple to later batches.
Top Tips for Juicing Greatness
#1 Chop all your bits before you start so you don't run out half way
#2 When juicing firmer fruit and veg, like carrots, it is better to slice into thinnish strips
#3 Clean all the parts as soon as you finish and lay out on a dishtowel to dry in the air
#4 Use the toothbrush to scrub the metal mesh of the juicing strainer
#5 Empty 'waste' onto a compost heap near you.
We recommend this machine, it passed our testing with flying colours. Twist the arm of a boss near you and hook your colleagues up with 3 of their 5-a-day in one swoop. Or, consider investing in one for home use, because juice is good for you.
Carrot, orange and pineapple was a pretty conservative first press, and we are looking forward to playing with ginger, wheat grass, ginseng and more… If you like the vibe, find our more about the Oscar DA900 Juicer (price, specs etc).
Bread stick, anyone?