How to use allspice in cooking
A well stocked pantry is the key to culinary freedom and knowing which spice to turn to when the spontaneity of cooking grabs a hold of you, will set you apart from the rest. So how much do you really know about
allspice
? The warm flavour of this spice lends itself to delights such as aromatic gingerbread as well as glühwein, both things we crave when the mercury drops and the winter chill sets in. Here's how to use allspice in your cooking.
A little bit about allspice
Not to be confused as a blend of several spices, allspice is a spice unto its own. It actually takes this name from its aroma and flavour, a combination of cloves, nutmeg and cinnamon. Allspice is in fact the dried berry of the Jamaican pepper tree, and is available in whole berry form or as a ground powder.  The whole berries are slightly larger than a peppercorn and have a rough dark brown exterior when dried. Allspice is very popular in Caribbean cooking as it hails from that part of the world.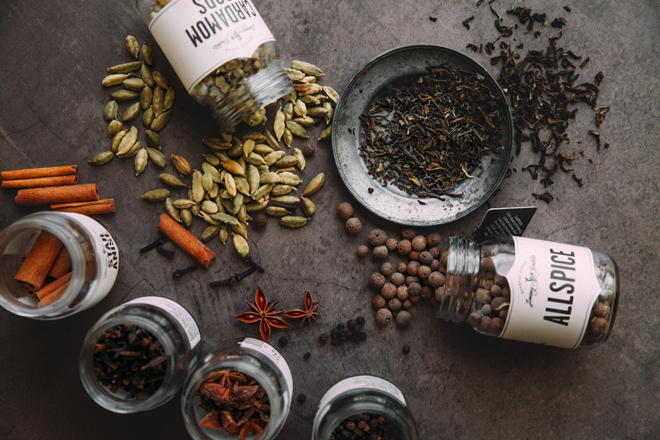 How to use allspice in cooking
Allspice has a powerful flavour and fragrance, a few berries is all it takes to infuse a dish with its warm, spicy flavour and once ground, a light sprinkling will suffice. It compliments a variety of foods, and is commonly used in both sweet and savoury dishes. Here's how to use it:
Add a couple of allspice berries when making glühwein or chai tea
Try sprinkling a pinch on roasted vegetables for a hint of warmth
Add it to sweet dishes where you want a bit more spiciness such as gingerbread, apple pie or dark chocolate desserts
Its subtle peppery overtone adds depth to stews, curries and soups
Make jerk chicken using ground allspice, a typical Jamaican dish that reflects the spice's Caribbean origins
Whether allspice is new to you or a familiar friend, add some to your cart and make sure it has a home on the spice rack. Its unique flavours are guaranteed to add many layers of comfort and depth to both your sweet and savoury cooking.