How to make onion marmalade
I often used to utter the words, 'You know what would be great with this? … Onion marmalade,' until one day I asked myself how difficult it could be to make my own. As it turns out, it's one of the easiest recipes out there (
download print-friendly version
).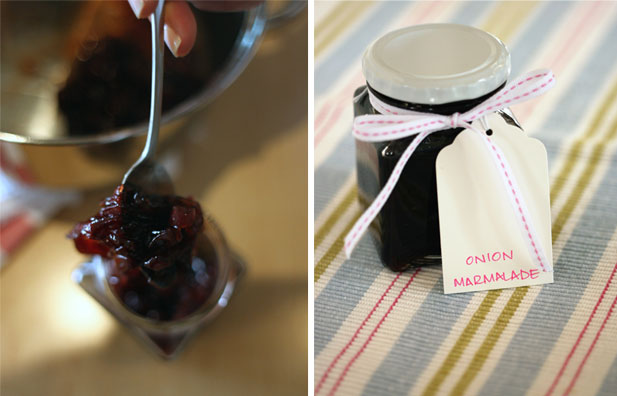 Not only does onion marmalade add the prettiest purple splash of colour and texture to any dish, but it's also absolutely delicious on gourmet hot dogs, hamburgers, steak or as an accompaniment to a cheese platter.
Ingredients (to fill a 200ml jar):
2 large red onions (about 550g), thinly sliced
120g brown sugar
125ml red wine vinegar
50ml (about 3 tbsp) balsamic vinegar
Salt and freshly ground black pepper
Method:
1. In a large saucepan, combine the red onions with 2 tablespoons of the brown sugar. Cook over moderate heat for about 25 minutes or until the onions begin to caramelise.

2. Add the vinegar and the rest of the brown sugar, stirring often until most of the liquid has evaporated (about 15 minutes).
3. Season to taste with salt and pepper and pot in sterilised jars. Keeps for three months in the fridge.
See? Easy!
Thanks again to Karen Grandcourt for the pics.