How to make lemon curd
Curds have been around since the 16th century, often enjoyed with scones at high tea, as the forerunner to jams and preserves. Aside from tasting delicious with breakfast accoutrements, curds like lemon curd are particularly delicious in desserts, so it's a good one to keep up your sleeve.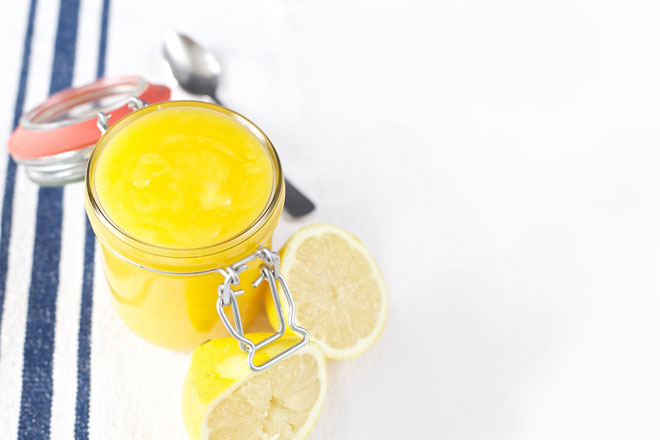 Ingredients (makes a delicious double batch):

2 eggs, lightly whisked
100g butter
2 Tbsp lemon rind
½ cup lemon juice
1 cup caster sugar
Method:
1. To make the lemon curd, combine the egg, butter, lemon rind, juice and sugar in a small saucepan over low heat.
2. Allow the mixture to cook, stirring occasionally. Keep cooking until mixture boils and thickens. This should take around 5 minutes. Remove from the heat.
3. Strain through a fine sieve into a clean bowl. The trick to a great lemon curd is a smooth consistency so the straining bit is essential.
3. Cover with plastic wrap and place in the fridge to cool and thicken. Once your lemon curd has reached a nice, spreadable consistency, decant it into an airtight container. The Kitchen Craft Home Made Jars work nicely for this.
Store it in the fridge until you are ready to enjoy it over some Greek yoghurt, vanilla ice cream, warm apple pie or even in fanciful desserts. Why not try spreading it into scones? They might have been onto a good thing.
Happy preserving people.