How to make chocolate fondue
Do you fondue? Whether you choose to dig deep into melted cheese or chocolate or sizzle your meat in oil, there is always a good time for fondue. Of course it should ideally be enjoyed whilst wearing ski boots and lazing by a roaring fire in a rustic Swiss chalet as snow pours down outside, but it tastes just as good on a winter's day here in Mzanzi.
Ingredients (serves 4)
300ml cream
300g dark chocolate, finely chopped
1/4 cup Cointreau liqueur, optional
200g fresh strawberries, to serve
250g packet marshmallows, to serve
250g packet wafer biscuits, to serve
200g nougat squares, to serve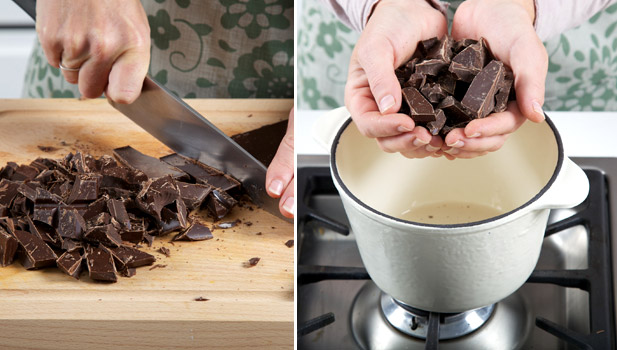 Method
1. Heat the cream and chocolate in the fondue pot over a medium heat. Stir occasionally until smooth. Stir in Cointreau if desired.
2. Place the fondue pot over a low flame on the fondue stand.
3. Arrange the sweets and fruit around the fondue and get stuck in.
Back in the 1980s the fondue was promoted with gusto by the Swiss with slogans such as La fondue crée la bonne humeur (fondue creates a good mood). Now you can't argue with that.
Download print-friendly recipe.
Buy a fondue set on Yuppiechef.com