How to make an Easter bunny napkin
While it's near impossible to catch a glimpse of the real Easter bunny, this quick and easy technique for turning a fabric napkin into a bunny rabbit will ensure that your Easter table is finished off perfectly and that you see some form of bunny magic on this special holiday.
Tools
Square fabric napkins – the bigger the napkin the better as it's easier to fold and makes an impressive bunny
Safety pins or pretty brooches
Ribbon (optional)
Step 1
Lay a large square napkin out on a flat surface. Fold the top and the bottom edges inwards so that they meet in the middle, forming a rectangle.

Step 2
Fold the top left and right corners inwards, forming a perfect triangle when the edges meet.

Step 3
Now fold the bottom right and left corners up to meet at the top point, forming a diamond.

Step 4
Fold the bottom left and right edges towards the centre so that they neatly meet in the middle, forming the shape of a kite.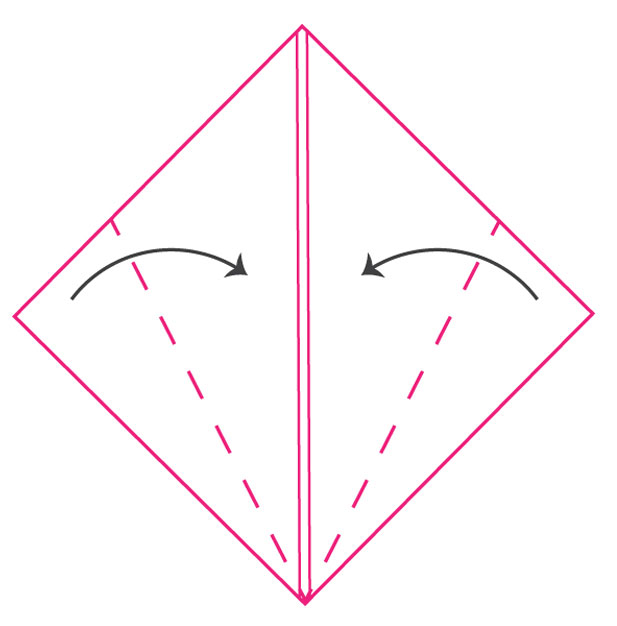 Step 5
Fold the bottom point up to meet with the centre of the kite shape.

Step 6
Turn it over. Now fold the top flap down to meet the bottom edge of the shape, revealing the bunny ears.

Step 7
Fold the left and right sides to the back and join them with a brooch or safety pin and ribbon. Gently tug the bunny ears into shape and prop the bunny up using the flap at the back.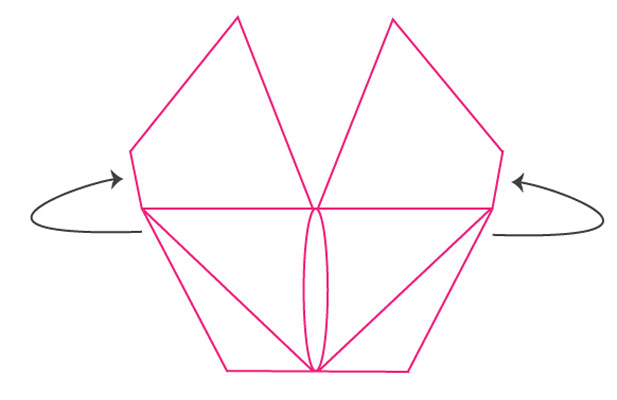 Et voilà. Bunny napkins to make your heart sing. Now hop to it.
Download print-friendly bunny steps.
With thanks to Karen Grandcourt for the beautiful pictures.