How following natural inclinations gave rise to Lichen & Leaf
For most designers, inspiration and ideas are born from the everyday elements that surround us, but for Lichen & Leaf, it was an immigration to Taiwan that was responsible for the birth of their creative brand. Print had been a passion of Cynthia Edward's for some time, but it was during her time abroad that she started experimenting with wood block printing, as all the tools and materials were so easy to come by, "I felt so inspired that my chosen medium at the time could be used to create functional and effective items for the home".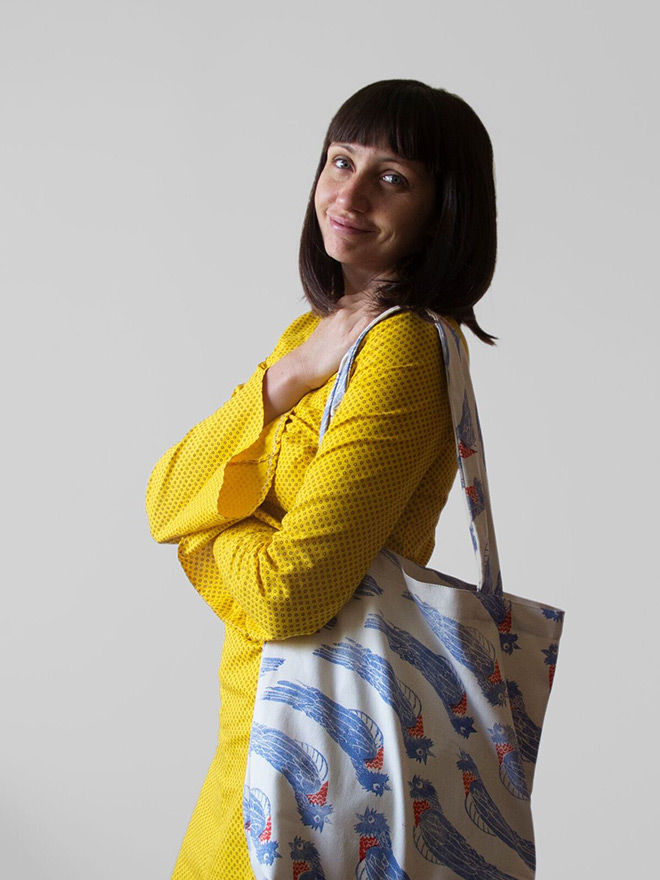 The unusual name of the brand came together rather organically. Cynthia felt that Lichen, very prevalent in her hometown Knysna, is simply one of the most beautiful and intriguing elements in nature, – adding texture, colour and pattern to surfaces and other plants. Leaf was added to the name and together Lichen & Leaf made sense as the owner's inspiration largely stems from nature.
Cynthia's creative process is simple – she likes things to happen quickly, "I get very inspired very quickly and can't help but deviate from the every day momentum to create something new".  Once inspired, she creates a tangible product at her Muizenberg studio, which begins with a few sketches, playing around with photoshop and then diving right in and carving a block.
She continues to pride herself in the thought that possibilities seem endless and work can be taken wherever she chooses to go. She also seeks satisfaction from the reality that in order to make one item, an enormous amount of labour and process lies in wait behind the production, "This is important in today's fast-paced consumerist world". She stands true to her belief that labour intensive production and slow fashion are unique in their ability to educate and empower. For Lichen & Leaf, slow fashion is about bringing actual "making" back into the limelight and about reminding consumers about being conscious regarding the items they use and wear as well as where they come from – if it says home-made, it must be home-made.
Everything under her label is made inside her studio where she also seeks the help of some other wonderful woman who help with sewing and assembling of the products. These are then packaged and sent off to their new homes. The reason for their success lies within the brand adding texture, pattern and an interesting touch to a person's home, as there are things that make a house a unique living environment.
She believes the reason for their success lies in the brand's ability to add texture, pattern and an interesting touch to a person's home. These are the elements that make a house a unique living environment. "Up until the point that I started Lichen & Leaf, I had always had a strong desire to make and create. There's nothing to be done about it other than to do just exactly that".
As one of our 12 exclusive birthday partners, Lichen & Leaf have created a custom kitchen-inspired printed tea towels and tote bags. Head to our birthday shop to get your limited range Litchen & Leaf textiles.