Grilled prawn skewers with salsa verde
Sometimes the best things in life are the simple things. It's time to go back to basics, put down your cutlery and get ready to use your hands to get stuck into this fresh and tasty seafood dish. Prepare to tear off flavoured prawn shells and dip the sweet flesh into a vibrant salsa verde, made with the freshest of herbs, a hint of lime and finished off with garlic. It's hard to say what tastes better when it comes to serving this delicious combination.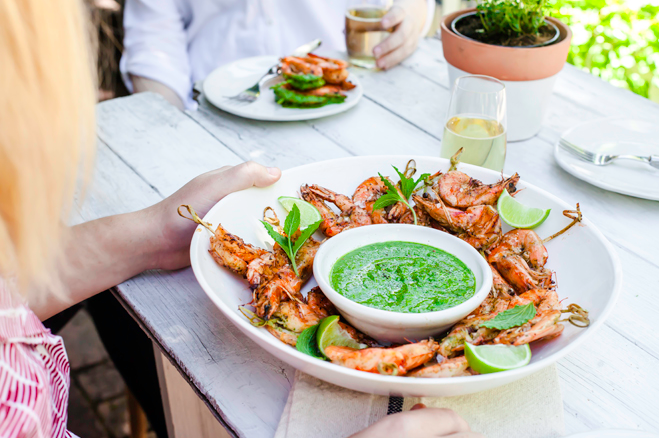 Ingredients
Prep time: 30-40 minutes | Serves: 4
For the prawns:
24 prawns, deveined with shells on
4 cloves garlic, peeled
20g fresh ginger, peeled
10g coriander
Juice of 2 lemons
100ml olive oil
For the salsa verde:
20g basil
10g parsley
10g coriander
10g mint
10ml Dijon mustard
1 tsp capers
2 cloves garlic, peeled
200ml olive oil
Juice of ½ lemon
A drizzle of honey
Salt and pepper
Method
1. Place the garlic, ginger, coriander, lemon juice and olive oil into a blender and blend until smooth. Put together with the prawns in a bowl and allow to marinade for 30 – 40 minutes.
2. Place the basil, parsley, coriander, mint, mustard, capers, garlic and olive oil into a blender and blend well. Season with lemon juice, honey, and salt and pepper.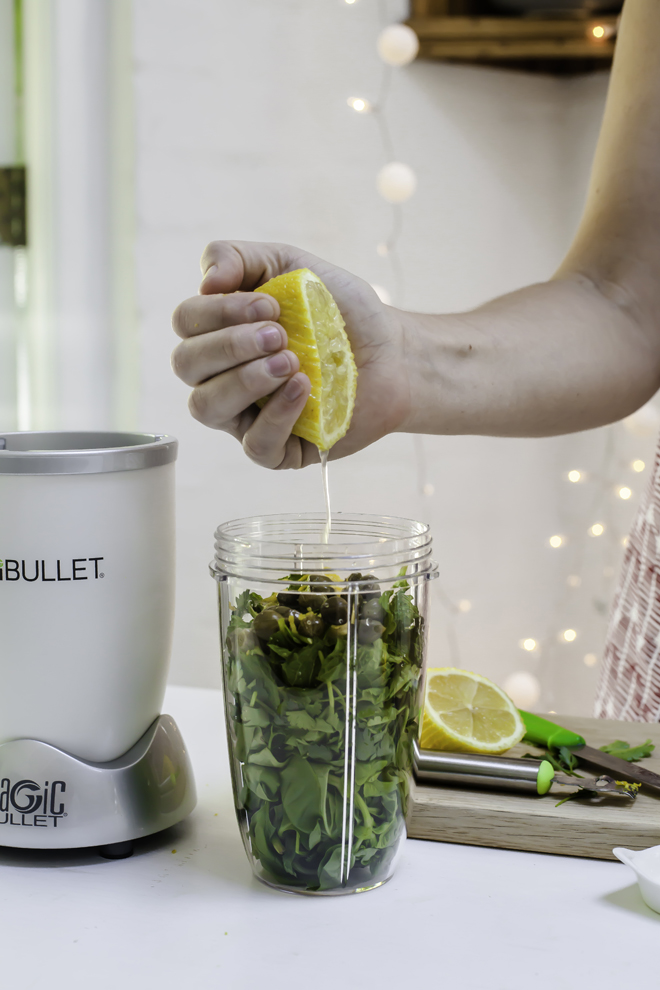 3. Place two prawns onto each skewer. Heat a grill pan over a medium heat. Grill prawns for two minutes on each side or until perfectly pink and cooked through.
4. Serve dipped in salsa verde.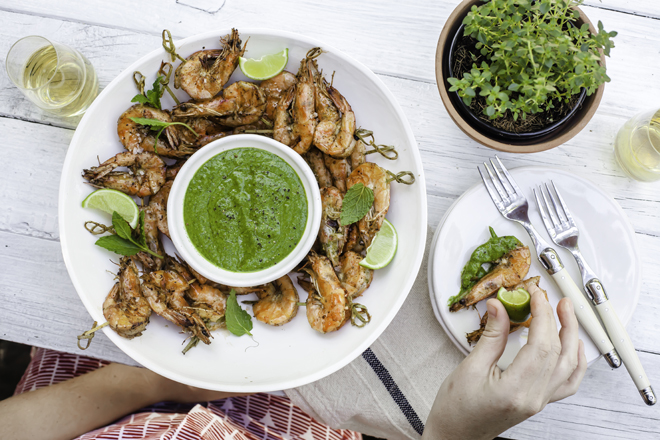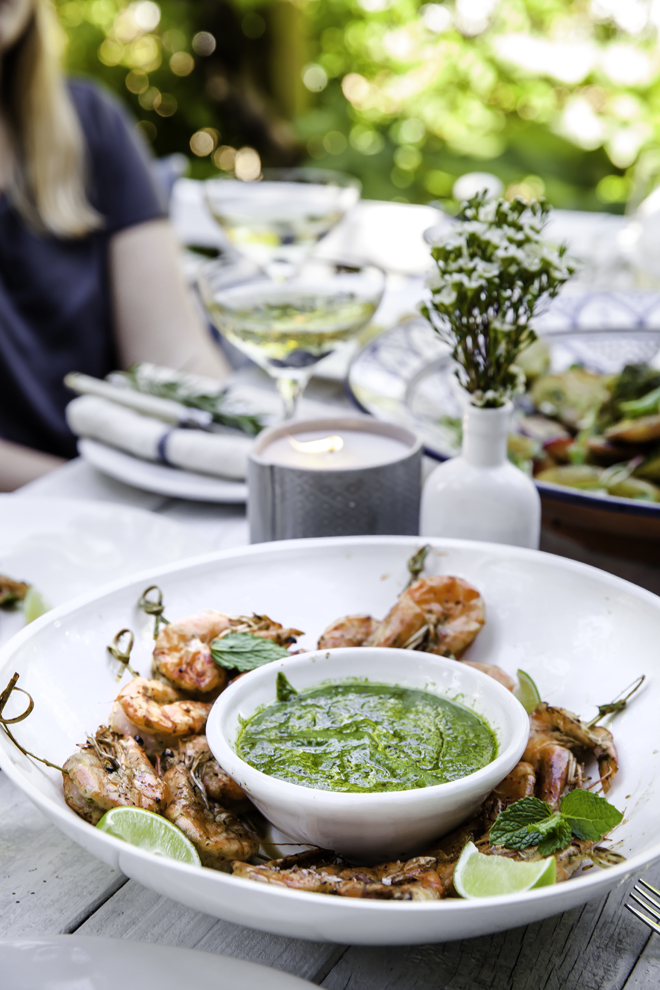 This is the ultimate summer recipe that can be enjoyed hot or cold.