Eat for the Earth: apple, pear and cinnamon crumble
On a crisp autumnal day, a steaming crumble is bound to be a hit. Seasonal, hearty and easy to prepare, this apple and pear crumble could be the pud you are after for your Eat for the Earth menu.

Ingredients (serves 4)
3 apples
3 pears
1 tsp ground cinnamon
¼ cup brown sugar
¼ cup butter
Topping
1 cup rolled oats
1/3 cup plain flour
1/3 cup flaked almonds
1 Tbsp brown sugar
80g butter, chilled, chopped
Method
1. Preheat your oven to 200°C.
2. Peel, core and cut your pears and apples into chunks. You can do this with a sharp knife or a heavy-duty corer.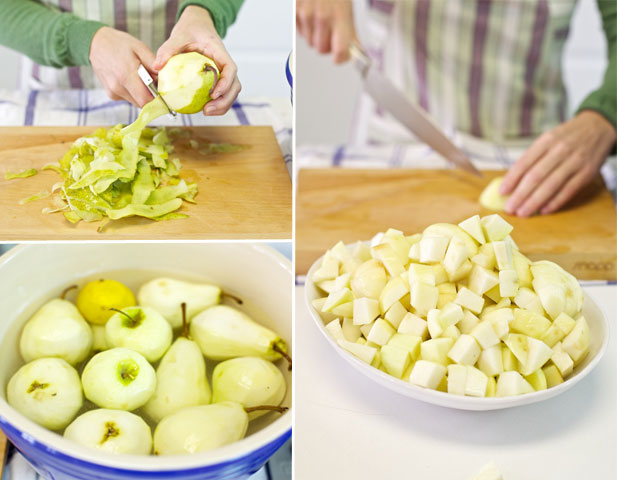 2. Place your apple, pear, cinnamon, butter and sugar into a saucepan over medium heat. Cook, uncovered, for 5 minutes or until the apple is just tender. Stir halfway during cooking.

3. Carefully spoon your mixture into an ovenproof dish.

4. To make the topping, combine the oats, flour, almonds and sugar in a bowl. Using fingertips, rub the butter into the oat mixture until the mixture resembles coarse breadcrumbs. Sprinkle over the fruit mixture.

5. Bake for 10 minutes or until golden brown.
6. Stand for 5 minutes. Serve warm with vanilla bean custard.

Find out more about Eat for the Earth and download this print-friendly recipe.