3 easy vegetable sides to serve with your mains
Need a safe staple of side dishes for your main event? These are 3 of our favourites, easy, reliable and loved by most. Pick the one that suits your meat and you're set for a delicious meal.
Green beans & fresh tomatoes with salsa verde
Fresh and full of flavour, this bowl of green beans and roasted tomatoes adds a light flavour to any spread.
Honey and thyme roasted carrots
Here's a way to dress up the humble carrot with some deliciously crunchy toppings and wow your guests (and yourself).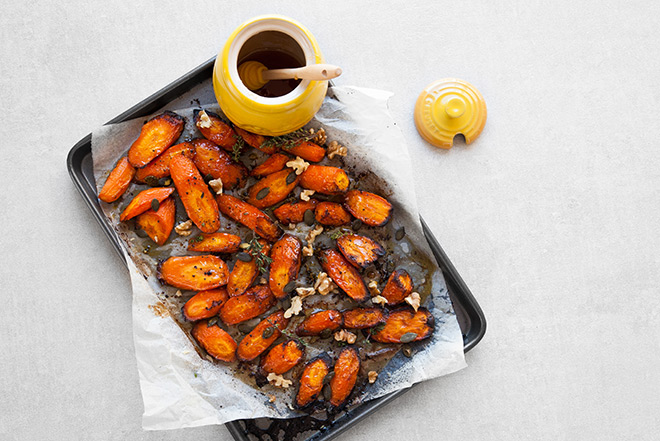 Spring veg with garlic and herb vinaigrette

This bowl full of seasonal greenery with toasted seed crunch and fresh vinaigrette provides ample nutrition and tastes like sunshine in a bowl.
Here's to finding just the right side dish to make the main event shine.
Sign up to our newsletters to get more easy recipes sent straight to your inbox.