Dark chocolate and candied clementine tiles
Grab your mixing bowls and measuring spoons and invite some sugary sweet recipes into your kitchen with the latest in our line-up of online cooking courses, 
Sweet Treats
. To give you a taste of the delightful recipes you will discover in the latest course hosted by Sarah Graham, here's a little sneaky peek. These dark chocolate and candied clementine tiles also make a rather superb gift. Keen to get started?
Ingredients:
For the candied clementines (makes 3/4 of a cup):
6 clementines
1 tsp salt
2 cups water
2 cups sugar
Pinch of cinnamon
2 tsp fresh ginger, grated (optional)
Castor sugar for sprinkling
For the tiles (makes 12–15):
300g 70% dark chocolate
1/3 cup roughly chopped candied clementines
Method:
For the candied clementines
1. Bring a small pot of lightly salted water to a simmer on the stove.
2. Cut each clementine into 4 wedges, remove the peel from each wedge and cut it into long, thin strips (you should get about 4–5 strips per wedge).
3. Simmer the peels in the pot of lightly salted water for 10 minutes and then drain. This softens the skins and takes away any bitterness from the pith.
4. Place 2 cups of water and 2 cups of sugar into another pot and heat gently, stirring intermittently until the sugar dissolves.
5. Once the sugar has dissolved, bring it to the boil and add in the clementine peels, cinnamon and ginger.
6. Simmer for 30 minutes, or until the peels are soft and translucent. Watch it carefully, as the sugar will caramelise and burn quickly.
7. Line a baking tray with kitchen towel and place a cooking rack in it. Lift the peels out using a slotted spoon and drain. Leave to cool and dry. You can speed up this process by placing them in the oven on the lowest heat setting for 1 hour.
8. Sprinkle with a little castor sugar and toss gently to coat. Package as is, or dipped in melted chocolate. These candied clementines can be stored in the fridge or in an airtight container for 6–8 weeks.
For the chocolate tiles:
1. Line a baking tray with baking paper or a silicone baking mat.
2. Heat the chocolate over a double boiler until it is almost melted, then remove from the heat and stir gently until you have a silky consistency.
3. Pour the mixture onto the baking paper, using a spatula or palette knife to spread it out as thinly as possible into a rough rectangle.
4. Immediately sprinkle the candied clementine pieces over the melted chocolate.
5. Leave to set at room temperature, or refrigerate for about 2 hours, before slicing or breaking into tiles.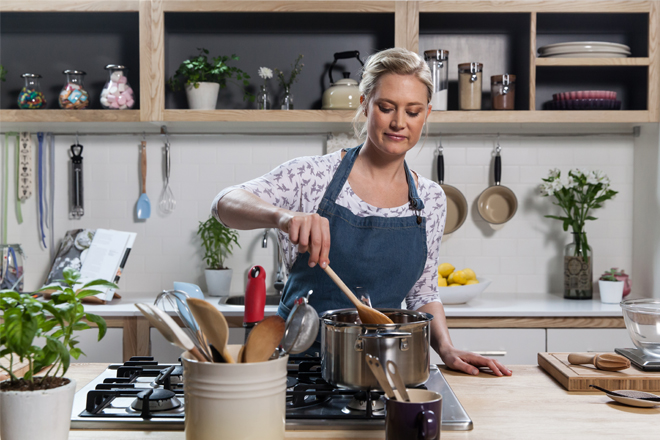 So, does this tickle your fancy? If so, head this way to sign up for the Sweet Treats course hosted by Sarah Graham (and remember, you can also give it away as a gift – a sweet treat that keeps on giving).