Cooking courses
Whether you're an aspiring or professional chef or simply a foodie seeking inspiration, this list of cooking courses, run by private businesses and entrepreneurs around South Africa, has been compiled with you in mind.
Yuppiechef Online Cooking Courses
Master various popular recipes, techniques and cooking styles from the comfort of home and at your own pace with the Yuppiechef online cooking school. All Yuppiechef cooking courses include video tutorials, lesson quizzes, theory notes, a Q&A forum and  multi device compatibility. Try our free online cooking course:
The Art of Baking – Sarah Graham
Ready to get the confidence you need to show baking who's boss? Register for the Yuppiechef online course,  The Art of Baking, hosted by Sarah Graham. With all the functionality of our online courses you can master key baking subjects like cakes, breads, cookies and pastries at your own pace and in the comfort of your own home. Did we mention this one is free? Head this way to sign up to The Art of Baking.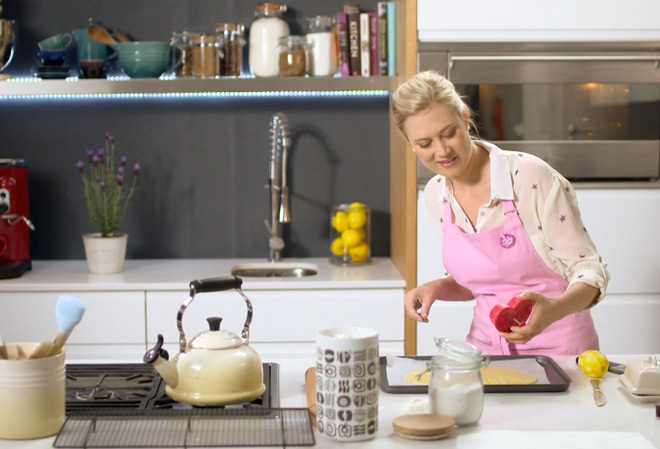 Other Yuppiechef online cooking courses
Mastering Meat 1 – presented by Peter Goffe-Wood
Mastering Meat 2 – presented by Peter Goffe-Wood
French Classics – presented by Franck Dangeraux
Quick and Easy Dinners Volume 1 (short course) – presented by Karmini Pather
Quick and Easy Dinners Volume 2 (short course) – presented by Karmini Pather
Sweet Treats – presented by Sarah Graham
Easy Entertaining – presented by Franck Dangereux
---
More cooking courses to choose from
If you're looking for a cooking course to take at a school near you, check out this list of compiled courses throughout South Africa. While we haven't had the pleasure of experiencing every cooking course featured here, we list them with good faith and hope they serve as a springboard for further investigation. Check out the ones that pique your interest and email us at hello@spatula.co.za, as we welcome all feedback.
Johannesburg
Alexis Kriel
Athol
011 887 8755
084 517 2484
www.alexiskriel.co.za
Having spent 10 years residing among the community of a Hindu temple, Alexis Kriel brings not only a culinary authenticity to her Indian cooking classes but a delightful cultural insight too. Expect an array of fragrant vegetarian dishes, traditional breads and chutneys and end with a sublimely sweet treat such as pistachio nut milk fudge. Classes take a maximum of 12 people, which run from 6pm to 9:30pm and end with a festive meal. Courses are priced at R350 for 1 lesson, or R950 for a 3-lesson journey.
Karma Kooking School
Greenside
072 222 8559
www.karmakorporate.co.za
If aloo, kofta, lajawab, kachori's, pakoda's and chocolate samoosas are what tickle your taste buds then Karma is the cooking school to contact. Depending on the selection of dishes on the menu, the cooking courses cost between R400 and R450. Classes are 3 hours and take place morning and evening.
Lila's French Cooking
Midrand
078 383 2929 (Lila Bultel)
www.lilasfrenchcooking.co.za
Learn from master chef Lila Bultel, who has studied under some of France's foremost experts in French patisserie, to make authentic Parisian macaroons sandwiched with heavenly fillings such as caramel and salted butter, hazelnut praline and raspberry. Classes comprise a minimum of 8 people and run for four hours. Course priced at R460.
Miya's Cuisine
Roodepoort
011 760 3634
083 459 4818 (Terry)
www.miyas-sushi.co.za
Learn how to prepare sushi rice, select fish and make all your favourites from hand rolls to Gunkan maki with Chef Miyamoto at his beginner sushi classes. R440 for a 5½ hour Saturday class includes wine with the lunch of your creation. Then fine tune your skills with the progressive class where you'll learn how to fillet a whole Scottish salmon and prepare and cut fish sashimi. Course priced at R375 for 2½ hours.
Moroccan Lifestyle
Lifestyle Garden Centre, Randpark Ridge
011 791 6069 (Rene Steyn)
www.moroccanlifestyle.co.za
As an addition to their wonderful showroom housing all things beautifully North African, Moroccan Lifestyle present regular cooking classes that focus on this exotic cuisine. Classes, which start at 10am and finish at 2pm, include 5 courses one of which you can be assured includes an aromatic tagine. Courses priced at R350.
Sharon Glass
Houghton
011 483 3924
www.sharonglass.co.za
Sharon offers 2-hour long demonstration-style cooking lessons for larger classes where students watch as recipes are prepared and then get to tuck into the 6 delicious dishes. Hands-on classes are more intimate (maximum 12 students) with students working in groups and preparing the recipes themselves. The wide range of cooking lessons even includes a class on Rosh Hashanah food preparation. Prices start at R250 per person.
Susan Greig
Bryanston
083 616 0136
www.susangreig.co.za
A monthly 3-hour cooking course during which the effervescent Susan Greig not only demonstrates six recipes that focus on quick, easy dishes using fresh, seasonal produce but offers imaginative tips on serving and presentation. Classes held at the Miele showroom in Bryanston. Course priced at R350.
Taste-Buds Cook Club
Randpark Ridge
083 600 9096 (Angela)
www.taste-buds.co.za
At Taste-buds you can celebrate a birthday, a kitchen tea or just about anything with a variety of cooking class parties themed to cater for all ages – anywhere from 2 to 62 years, we're told. The school also offers team building classes and regular fun cooking evenings. The Romantic Couples class caught our attention…no dishes to wash! Courses priced from R320 per person.
The Angela Day Kitchen
Randpark Ridge
011 791 1304 (Lesley Hamlyn)
www.angeladay.co.za
The Angela Day Kitchen's weekly morning and evening cooking classes remain as popular as ever. Hands-on cooking courses include themes as diverse as global curries and artisan breads. For those hoping to impress a soon to be Italian mother-in-law, a pasta master class is on offer. Lessons are 3 hours and range from R350.
The Cooking School
Bryanston
083 554 7757 (Sasha Zambetti)
http://www.thecookingschool.co.za/classes.php
For hobby cooks or culinary enthusiasts eager to extend their scope on specific cuisine like, Italian, Indian, or sushi, there's The Cooking School. Classes run for one day or evening for a couple of hours, promising a fun time in a tidy, professional setting. Their venue can also be booked for private events such as birthday parties, kitchen teas, book clubs, coffee or wine appreciation evenings as well as school or family relationship-building classes and corporate team building. Contact for prices.
The Local Grill
Parktown North
011 880 1946
www.localgrill.co.za
Having identified a growing interest in the nature of beef and how to cook it to perfection, The Local Grill introduced two 'how-to' beef appreciation courses. Both inform on ageing processes, beef cuts as well as farms but while the first focuses on rump and sirloin, the second covers the de-boning and slow-roasting of a wing rib. Courses priced at R450 and R350 respectively including pre-drinks and a 3-course menu. For the die-hard bovine-enthusiast there's a certificate Weber grilling course at R500 (maximum 10 per group).
Wickedfood Cooking School
Sunninghill
www.wickedfood.co.za
Wickedfood is a corporate cooking Mecca offering over 30 different group activities geared towards customer entertaining and relationship building, staff team building and competition cooking. The state-of-the-art teaching kitchens hold up to 60 people where classes run for around 3–3½ hours, morning or evening. They also offer classes for hobby cooks wanting to learn new skills or cuisines. Halaal food options can be accommodated in the six-course menu. Contact for class prices.
Foodiction
Bryanston
011 514 6745 (Johnathan)
011 514 6037 (Petra)
www.foodiction.co.za
At Foodiction fun-filled food and food-filled fun cooking classes are pretty much one and the same. Firmly believing that a culinary monster hides within in all of us, Foodiction aims to awaken your senses through hands on classes and inspiring recipes. Classes like 'Your Mama's kinda Italian' and 'Vive le France' are sure to get your European taste buds tickled. And let's not forget why Foodiction blows us away where their cooking club for kids comes into play. Priced at R550 per person per class, your Foodiction session includes refreshments, take home recipes, all the ingredients and a friendly, experienced instructor.
Cooking Up A Storm Cooking School
Randburg
083 408 8802 (Jeanri Verster)
www.cookingupastorm.co.za
Cooking Up A Storm specializes in tailor-made cooking lessons for yourself or your domestic worker in your own kitchen. Other services include cooking demonstrations, hands-on cooking events, cooking parties and classes for kids (in Afrikaans & English) during school holiday, etc. You have the option to have your event at one of the Cooking Up A Storm venues or at your own house. Neat. Their latest offering? Culinary tours to exotic destinations where the aim is to combine two of life's great pleasure's – food and travel. Contact them to find out latest courses and relating prices.
---
Durban
Fat Cow Cooking School
Morningside
074 183 1663 (Dayle Dohne)
079 526 6851 (WarwickThomas)
Find Fat Cow on Facebook
What better way to stir up the creative juices than with cocktails and canapés? At Fat Cow couples or strangers pair up and file off to their individual workstations where they cook up a storm under the direction of chef Warwick Thomas. Added extras include guest presentations by sushi and pastry chefs, winemakers, food stylists and barristas.
Gecko Culinary Adventures
Berea
031 209 4555
082 467 8088 (Megan Harker)
www.geckoschool.co.za
Gecko promises to teach you all the tricks and shortcuts to mastering easy gourmet cooking within a fun, interactive environment. And you may have to make return trips as there are loads of courses to choose from including a 4-week 'Breakfast at Tiffany's' in which B&B owners get to learn novel breakfast and light meal ideas as well as on how to brush up on their presentation skills.
The Fusion Cooking School
Westville
031 262 0621
www.fusioncooking.co.za
Whilst global cuisines remain the inspiration, the focus at Fusion is on vegetables as the core ingredient with meat and fish playing a complementary role. The food style is thus low in fat, high in fiber, vitamin-rich, enzyme-abundant and non-refined. Between 5 and 7 dishes are made during the three-hour evening sessions. Course priced at R250.
Sprigs
Kloof
031 7646031
www.sprigs.co.za
Revered as a source of useful advice and inspiration for looming dinner parties, Sprigs decided to open their demonstration kitchen to the public. They now offer contemporary and classic cooking courses, each infused with a unique spin on the conventional. Contact Sprig for class schedules and prices or to find out more about their demonstration events.
Meryl's School of Cooking
Kloof
031 764 6577
www.merylschoolofcooking.co.za
The cooking courses at Meryl's school of cooking are geared towards equipping students, individuals or personal chars with a basic need to know cooking knowledge for easy meal preparation and fuss free lifestyles. Including a diverse range of culinary disciplines, these easy, light hearted cooking courses, are run throughout the year, mornings and evenings and priced from R280 upwards. Contact them to find out more about team building workshops as well as the kids' hygiene and safety orientated classes.
---
Cape Town
African Relish
Prince Albert
023 541 1381
www.facebook.com/africanrelish
Set in the heart of the Karoo, African Relish is a recreational cooking school that offers the novel concept of ANYTIME®courses allowing visitors to attend half or a full day cooking courses on an anytime basis. The purpose built facility offers luxury accommodation and specialist tours with visiting chefs. Courses run throughout the year. The half day course which includes lunch or dinner, depending on which session you choose, costs R750 per person. The full day course, including both lunch and dinner is priced at R1050 per person. Booking is essential.
La Masseria
Stellenbosch
021 881 3654
www.lamasseria.co.za
Miki Ciman combines her passion for Italian cuisine with seasonal fresh produce to teach you secrets behind meals like a fall-off-the-bone ossobucco, melt-in-the-mouth gnocchi and plate-licking tiramisu. Choose from less intensive 'demo' classes on a Tuesday evening, from R375 or R2400 for 8 classes. For more serious hands-on classes, try the workshops on Wednesdays from 9am to 3pm, from R750 or R4500 for 7 classes.
Capsicum Culinary Studio
Nationwide (CPT, Jhb (2 branches), Pta, Dbn, PE)
086 111 2433
www.capsicumcooking.com
Though they specialise in training professional chefs, Capsicum do cater for the amateur foodie with short courses in chocolate arts and master skills courses involving artisanal bread making, chocolate decorating and desserts. Contact them for class prices and more details on their professional qualifications.
Chez Gourmet
Claremont
021 671 2080
www.chezgourmet.co.za
For those who want to either learn the basics, upgrade their skills, fine tune their techniques or are simply bored with their repertoire, Chez Gourmet has a short cooking course for you. In one month alone, we counted 17 different classes available for the choosing. Classes take a maximum of 12 students per group, prices at R340.
Chocolate Studio
Cape Quarter
021 811 1334 (Laura du Preez)
www.chocolatestudio.co.za
Chocoholics will be hard-pressed to choose from the smorgasbord of 24 different workshops on offer with Chocolate Studio. You can start with an appreciation course and move on to more moderately challenging lessons such as handcrafted truffles and classical desserts. If you're really taken by chocolate, why not try honing your skills with advanced classes in chocolate decoration and showpiece modelling. Classes priced from R150 to R5000.
Domestic Goddess
082 473 1663 (Thekla Salmon)
www.domesticgoddesses.co.za
Domestic Goddess trains anyone to cook food according to specific dietary needs and personal preferences. Consultations cost R200 per hour and sessions of between 2 and 4 are recommended. A 4-hour session will reward you with 3 to 5 recipes ready to enjoy or freeze, as well as the bonus of cleaner kitchen for longer.
Kitchen Angel
Newlands
021 683 5318 (Lynn Angel)
www.kitchenangel.co.za
Having trained under master chef Raymond Blanc, Lynn Angel understands the value of technique and skill. She shares this knowledge in her Monday evening Kitchen Confidence courses from 7-11pm. Tuesday evenings are reserved for hands-on themed courses where groups of between 6 and 10 cook and share a meal. Classes priced from R500.
Nadège Cuisine
Fish Hoek
021 782 5042
082 370 8246
www.nadegecuisine.com
Nadège is French-born and shares the culinary joie de vivre of her birth country through her hands-on home-based cooking courses. Prices vary according to number of attendees and duration. A one hour course for a minimum of 2 people costs R400 per person or R2500 for four lessons per couple and a full day from 10am to 5pm, R1400 per person.
Nice Touch
Mouille Point
082 319 9215 (Janis)
www.nicetouch.co.za
Nice Touch specialises in domestic cooking courses and holiday programmes for children. Nannies are equipped with all the skills to run an organised kitchen from hygiene and safety to menu planning. Courses take place once a week from 9am to 12:30pm for R1450. The kiddie's lunch courses cost R100 and ages from 4 to 12 years are welcome.
Pick n' Pay School of Cooking
Kenilworth
021 658 1162 (Candice Brevis)
www.picknpay.co.za
With themes ranging from Middle Eastern Delights to South African Food with Flair, The Pick 'n Pay Good Food Studio boasts a variety of one-off lessons that cater for all ages and levels of expertise. There are children's holiday courses for ages 6 to 16 and for the truly uninitiated, an 8-week Executive Survival Cooking Course. Download course schedules and prices off their website.
SA Chefs Academy
Observatory
021 447 3168
www.sachefsacademy.com
Monthly 3½ hour gourmet evenings are run by experienced diploma lecturers and chefs from whose knowledge you'll no doubt benefit in bucket loads. Starters and desserts are plated but you get to cook your own main meal. R700 per couple includes a welcome cocktail, an estate wine to complement each course and that bag with all the goodies we like so much.
Sense of Taste
V&A Waterfront
082 578 9029 (Peter Ayub)
021 511 0426
Every Tuesday evening for 4 weeks you'll meet with Chef Peter Ayub for a journey that will see you tackle a vast range of recipes. Home-made gnocchi, Okra and coconut curry and the basics like a good beef stock are all elements of the course structure. The chef will share his passion as well as his vast culinary knowledge and you'll leave satiated and inspired! Classes cost R750 per class or R2700 for the whole course.
Silwood School of Cookery
Rondebosch
021 686 4894/5
www.silwood.co.za
The famed culinary institution, Silwood School of Cookery presents a number of part-time courses from mastering macaroons to perfecting a steak. Their team building course involves the preparation of a number of scrumptious meals for the benefit of the whole class. With dishes like Moroccan roast Sirloin and Balinese chicken curry, you'll struggle to resist eating it before you get home. Courses start at R400 per person.
Stir Crazy Cooking School
Observatory
021 447 0323
www.stircrazycatering.co.za
Stir Crazy have a fresh and creative offering of courses that vary in length from single to four sessions. Tutors are professionally trained with personal experience. The 'classrooms' can accommodate up to 20 students at individual workstations. Single courses are between 4 and 5 hours long and start at R400.
Superfoods
Tokai
0861 000 976
021 702 4980 (Peter and Beryn Daniel)
www.superfoods.co.za
The Rawlicious seminar is a super-packed 1-day event that will leave you super-inspired to eat your way to radiant health. Between the super-fine lunch, guilt-free dessert and steady stream of smoothies, you'll want to start working your way through your copy of the Rawlicious recipe book as soon as you get home. Contact for class prices.
The Food Room
Wynberg
021 761 2572
083 700 5859 (Kate George)
www.foodroom.co.za
Silwood-trained Kate George's cooking courses are all about delicious food that's simple to make and beautifully presented. The 2-hour lessons in her home-based kitchen are a casual affair where guests are free to sit back and watch or roll-up their sleeves and get stuck in. Classes take place on Tuesdays at 6:30pm, accommodating a minimum number of 6 people and a maximum of 12. Contact for class prices.
The Giggling Gourmet Cooking School
De Waterkant
021 425 3000
www.gigglinggourmet.com
Run from a state-of-the-art professional teaching kitchen at Jenny Morris®'s Giggling Gourmet®  CooksPlayground™ The CooksCourse™ is a six-week gastronomic globe-trot. The 3½ hour sessions take place every Monday evening after which budding chefs get to eat their spoils and make merry. The course costs R2950 per person. Also on the menu are special classes focusing on an array of delicious cuisines or specifically designed for hen nights, baby showers, stag nights and teambuilding.
The Kitchen Cowboy
Woodstock
021 448 2433
083 600 1992
www.kitchencowboy.wordpress.com
It's all very cloak and dagger but evidently Pete Goffe-Wood has been running guys-only cooking courses and classes for some time. From baking bread and whipping up North Indian curries to fine-tuning those braai techniques, boys can expect to cook seriously good food and wash it down with some excellent wine. Classes cost R1000 per person for the 6 Tuesday night workshop Kitchen Cowboys series which includes all ingredients and beverages plus a recipe book and apron.
Top Nosh
Bergvliet
082 782 3662 (Nadin Pospech)
www.top-nosh.net
If you're serious about cooking, you'll want to learn from someone with as impressive a resume as Chef Nadine Pospech. Start with a 6-lesson beginner's course and move onto the 4-lesson entertainment cooking course. Then supplement with one of her many once-off themed classes. Groups are limited to 8 students and classes are priced from R350 per person or R650 per couple. Or let Chef Nadin teach your teen to cook, costing R1650 for 6 lessons.
Reuben's Culinary Weekend
Franschoek
021 876 3772
www.reubens.co.za
reservations@reubens.co.za
Chef Reuben Riffel's 3-day culinary treat includes six demonstrations by the chef himself, a four course dinner and wine pairing at his restaurant in Franschoek as well as excursions to local farms, a vintage wine tasting, tapas lunch and much more. Suffice it to say; of boredom, hunger and thirst, you shall definitely not suffer. These culinary excursions commence at 4pm on a Thursday, ending at 12pm on a Sunday.
Head this way to check out the Yuppiechef cooking school and the online courses on offer.
---