Cook together this Valentine's Day
A frantic search, nervous phone calls and much fussing over a restaurant that isn't already fully booked — the usual prelude to Valentine's Day. You could always leave the long stemmed roses for cliché love, we have another idea for you. We think the best conversations often come about over the kitchen counter (when there's not always a waiter interrupting). What about bringing romance into the kitchen and cooking together this Valentine's Day instead?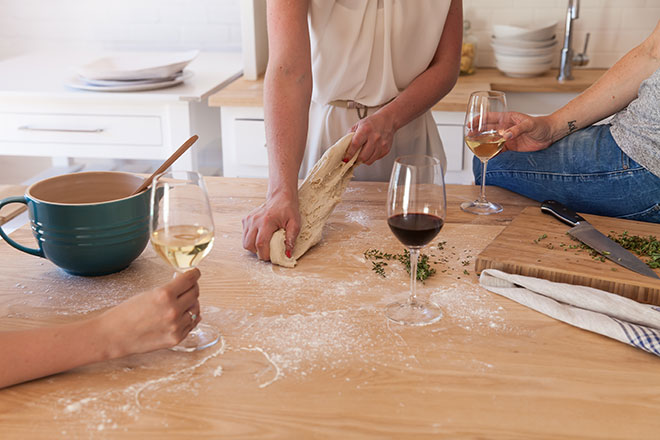 You might think it's the eating together that will strengthen your bond (and it does a lot of good) but the cooking together, that's where love becomes an effortless tango. Love is cooking a meal together. Figuring out a recipe together. Filling your dining room table with plates full of abundant flavour. You know every detail about this dish. The sauces you added, the herbs you snipped, the onions you cried over, the oil that splattered onto your hand when you tossed in the garlic – you let it get a bit too hot because you were just in the middle of telling a story.
Whether you cook these meals together with your partner, your parent, a group of friends or the whole family, love comes alive in the details. And it's what makes the food taste that much better. These are our top three meals to cook together on Valentine's Day and we've broken it all down for you so all you have to do is go into the kitchen.
But make it together. It really is worth it. All you have to do is go into the kitchen.
Share your cooking and eating adventures with us this Valentine's Day – #amealshared – we'd love to see what you're up to.