Caramel popcorn with popping candy
Popcorn has the uncanny ability to draw people into the kitchen quicker than you can make it. But sometimes salty sailors need to satiate their sweet tooth too. Why not whip up this batch of caramel popcorn and throw on some popping candy to boot? Because who doesn't like playing with their food, right?
If you're from America, or have visited their friendly shores you'll probably know this sweet treat as caramel corn, not to be confused with kettle corn which is simply popcorn with a refined sugar dusting. Word on the street has it that this confection originated from the windy state of Chicago, Illinois. So, if you're keen to try your hand at some gourmet popcorn, head this way for some snap and crackle.
Ingredients:
A batch of ready made popcorn (stove top, popcorn maker or even microwave – we won't judge)
For the caramel coating:
125 ml butter
¾ cup sugar
2 Tbsp honey
Popping candy, optional topping
Method:
1. Boil the butter, sugar and honey in a saucepan until it reaches 140°C.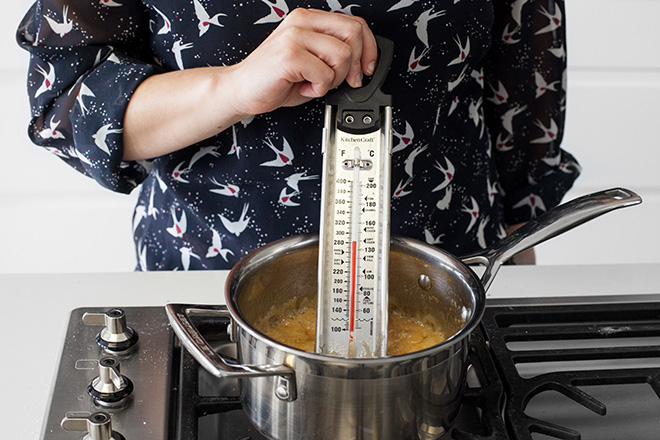 2. Mix the caramel through your ready made popcorn ensuring that you spread it apart while you coat it so that it doesn't dry as one giant caramel clump (although that too, would be delicious).
3. Then as soon as you've done that sprinkle the popping candy over the top while your caramel coating is still slightly sticky.
If you can't get enough of these tastebud tingling treats, check out this popping candy cupcake recipe for a tasty alternative.
Thanks to our Food Buyer, Rina Van Velden, for the recipe and styling