What meat will you cook this Christmas?
It's just under a month until Christmas, the countdown has begun and things are really starting to feel festive. The top of our festive to-do list? Deciding
what to cook on the big day
.
 So, whether it is a bird, lamb, chicken or ham you decide to roast this year, we've got you covered. When it comes to mighty mains, here's our selection of the best meat for Christmas day.
Possibly the best ham you have ever tasted
Ask any foodie what their Christmas meal can't go without and ham is very often the answer. Why? Well, beyond its sticky deliciousness, you can prepare your gammon a couple of days in advance, which leaves less fuss on the day of your Christmas feast and more time to kick back with your guests. Here's our festive ham and we reckon it's one of the best.
Lamb with harissa and pomegranate dressing
Not in the mood for a bird this year? Try this lamb recipe with a touch of North African deliciousness. You can whip this one up on the braai or pop it in the oven, whichever tickles your fancy. A top tip from us? Get your lamb from a quality butcher for a really succulent end result.
Brilliant turkey on the Weber
The star of a traditional Christmas feast is always the turkey, no? Being on the warmer side of the equator over the festive season, we've made this turkey recipe as South African as possible and cooked it on the Weber because who doesn't want to be outdoors in the summer sun? Check out these two tasty stuffing recipes to boot.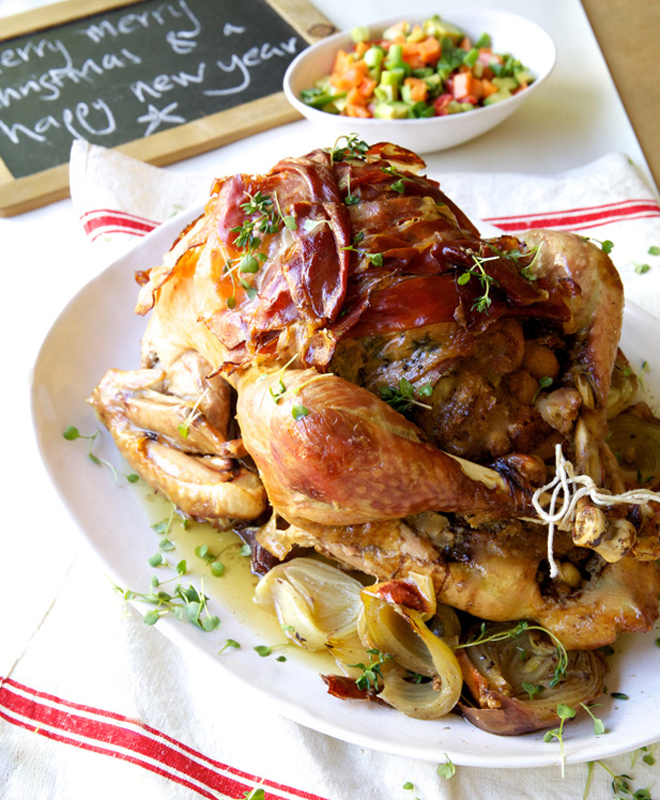 Christmas duck with a cherry on top
Duck is a great Christmassy alternative to turkey and is much quicker to cook than a big bird. If you aren't feeding the masses this Christmas, then a delicious duck is a top-notch option. Bear in mind one duck will feed about 4–6 people and is great paired with roast potatoes.
Perfect roast chicken
Roast chicken is up there with the likes of spaghetti bolognese and your mum's favourite cake when it comes to food that makes any place feel like home. So, while all the other meaty dishes are often top of mind for the big Christmas meal, serving a classic big bird like roast chicken is a mighty fine choice indeed.
Slow roasted pork belly with crispy crackling
Packed full of flavour and deliciously tender, a slow cooked meal is one of life's simple pleasures. The long cooking time is definitely worth it, especially when it comes to slow roasted shredded pork with a crispy crackling. This family favourite is versatile and the cooked meat can be enjoyed on its own or shredded on sandwiches, pizzas or salads.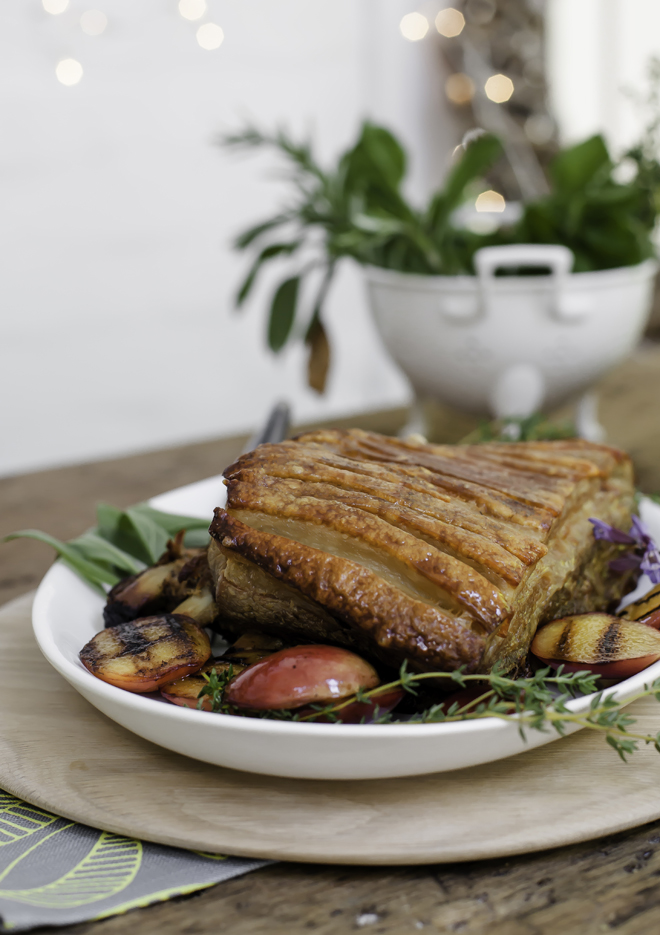 If your family doesn't enjoy digging into meat, tell us what your veggie favourites are for the big Christmas meal. We want to know.
May this festive fare help you along with all of this year's foodie prep. Falalala.