A sweet stash of classic dessert recipes
While we all like experimenting with the hot new baking trends of the season, sometimes it's nice to go back to basics. Here are some of our tried and trusted classic dessert recipes for you to use, love, adapt and enjoy.
Sticky toffee pudding
How could you deny something that has both sticky and toffee in the name? The long and the short of it is, you can't. Perfect as a winter treat (or perfect for anytime really), this sticky toffee pudding recipe provides comfort and indulgence all in one.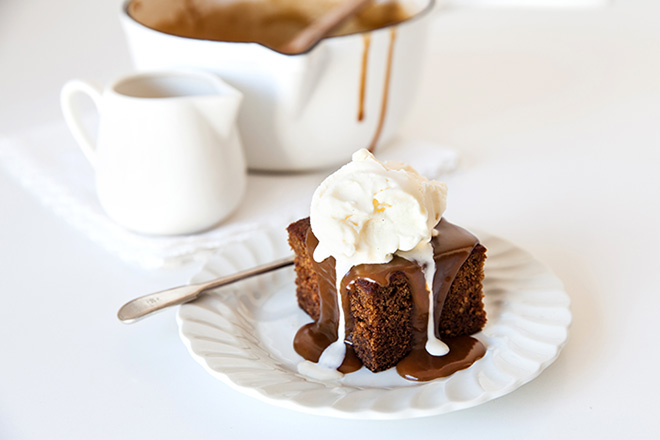 Bread and butter pudding
While bread and butter may paint a picture of a boring last meal, as a dessert it's anything but. Our twist on the traditional bread and butter pudding takes it to a whole new level. Don't believe us? Give it a go. Best use of stale bread yet.
Tiramisu
This one is for all the coffee lovers out there. Nothing beats the coffee kick of this creamy tiramisu and don't worry, you don't have to be Italian to get this one right. Grab your nearest roasted beans and try it out for yourself.
Sarah Graham's panna cotta
We back anything made by Sarah Graham and her rosemary panna cotta is nothing short of remarkable. The great thing about this jiggly dessert? It takes very little effort to turn out a delicious end product.
Chocolate fondant
Prep those ramekins ladies and gents, it's time to take on the chocolate fondant. Getting the inside to be the perfect gooey consistency is an art but trust us, once you have this one mastered there will be no going back.
Trifle
What says holidays and happy memories more than a colourfully layered trifle? This is a no rules dessert, so think out the box with your ingredients and layering for a truly one-of-a-kind creation.
And there you have it folks, classic recipes from our apron pocket to yours. We hope they serve you well.