A fresh potato salad with grilled nectarine and Thai pesto
This is no ordinary potato salad. A combination of crispy potatoes, Thai pesto and grilled nectarines gives this potato dish a burst of summer freshness. Serve it at your next lunchtime braai or as a festive side dish these holidays to please the crowds.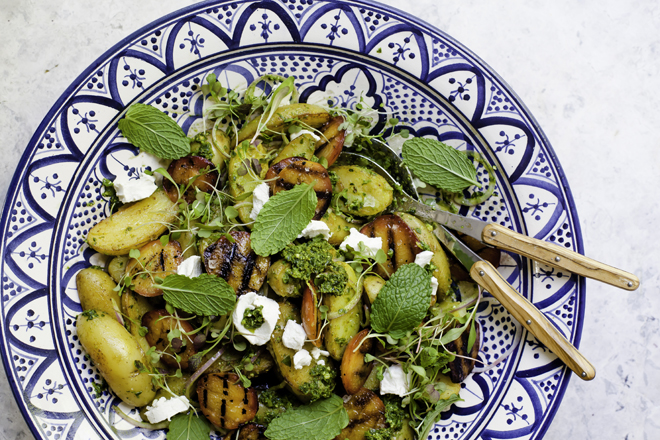 Ingredients
Serves: 8 | Prep time: 20 minutes | Cook time: 20-30 minutes
For the salad:
1.5kg Mediterranean Nicola potatoes
50g + 20g butter
9 nectarines
1 red onion, thinly sliced in rounds
100g Thai pesto
100g goat's cheese
Handful of micro herbs
For the pesto:
20g Thai basil (or normal basil if you can't find)
20g coriander
30g peanuts, roasted
1 clove garlic
5ml ginger, grated
5g palm sugar
½ a fresh chilli
60ml olive oil
Salt
Method
1. Place the potatoes into a pot of salted water. Bring to the boil and cook for 20–30 minutes or until just tender.
2. Next, cut them in half, lengthways. Fry in butter until golden brown. Drain on kitchen paper and set aside.
3. For the pesto, place all ingredients into a blender and blend until desired consistency. Season with salt to taste.
4. Cut the cheeks of the nectarines and brush with melted butter. Grill gently on a hot grill pan for 2–3 minutes or until well coloured.
5. Place the potatoes, grilled nectarines, sliced red onion, and Thai pesto into a bowl and toss well.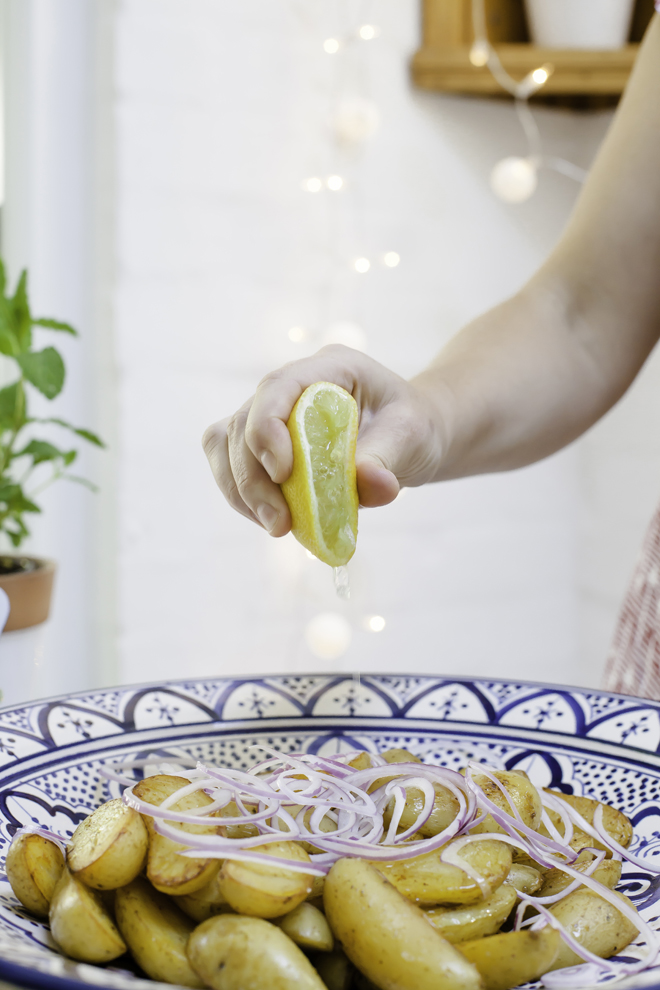 6. Serve in a large bowl and top with crumbled goat's cheese and micro herbs.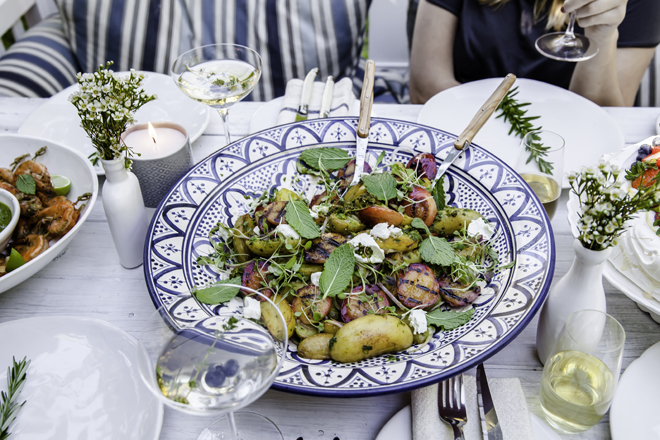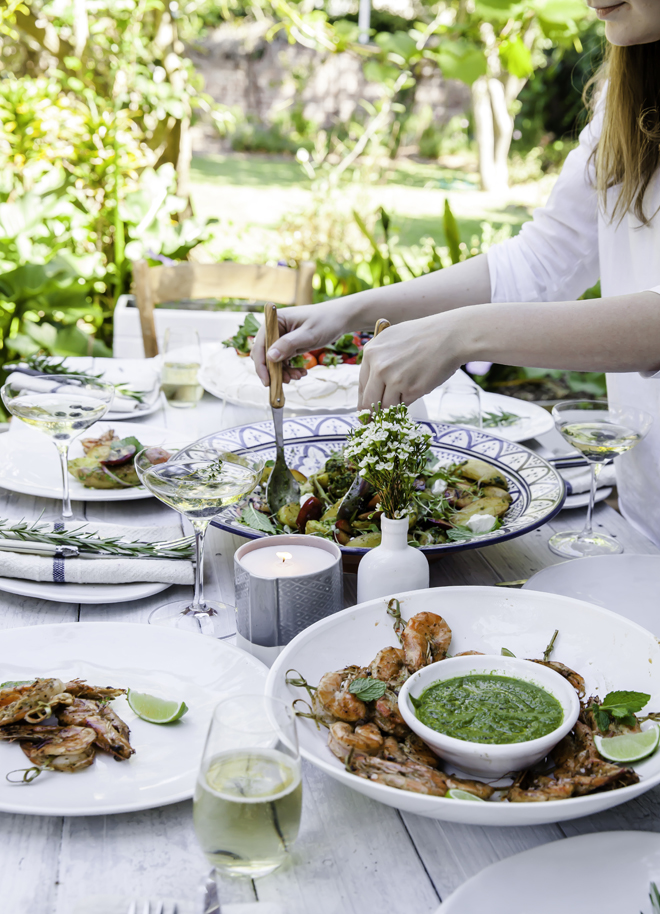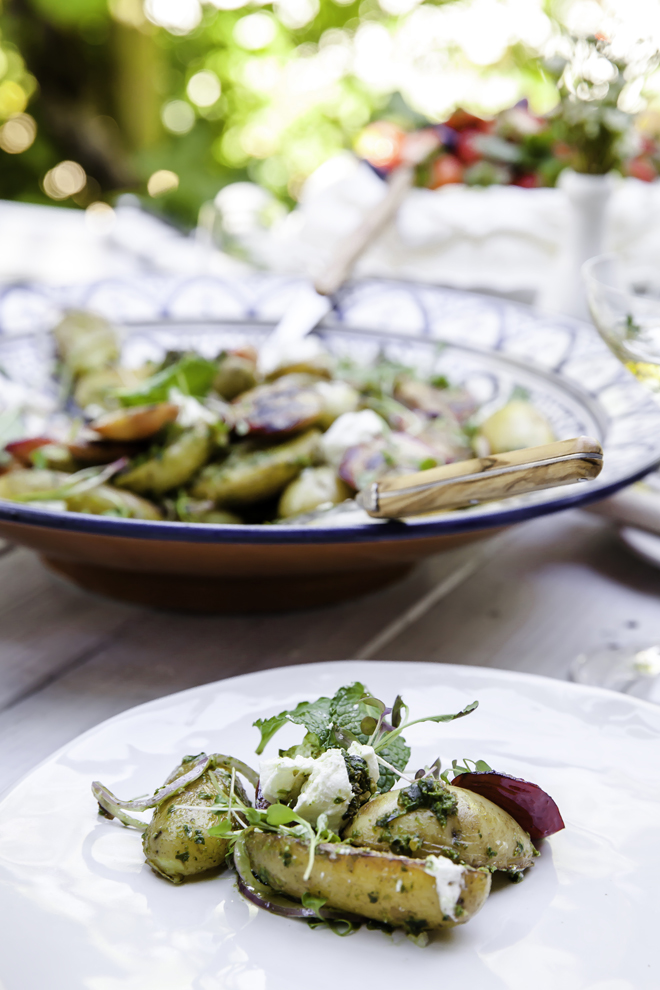 We hope this tasty salad finds its way onto your festive table this year – you won't regret it!