A classic mussel recipe best served with crusty bread
This delicious dish is an oldie but a goodie, and sometimes it's just better to stick with a great classic. Not only is this recipe simple to make, it has the exact elements that you will be looking for when it comes to summer dining. Think fresh, fragrant mussels smothered in a robust, creamy sauce, finished off with the crispness of a splash of white wine and some chopped chives.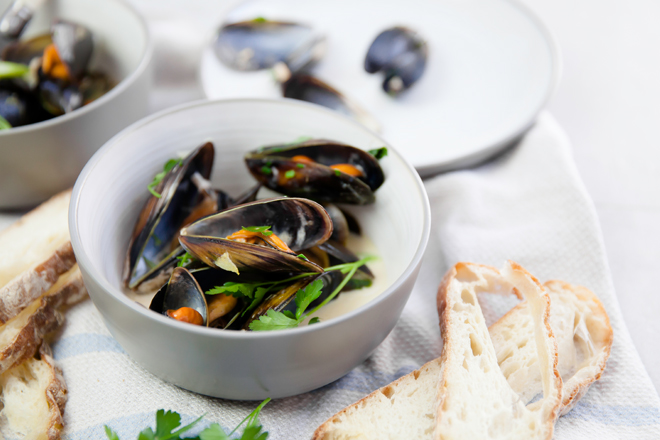 This instant favourite definitely tastes better when eaten by the ocean, but if you are unable to get there, grab some mates and serve it al fresco. The light mussels, combined with the rich sauce, makes it a perfect choice for lunch or dinner. Tear off some chunks of crusty bread, and you are all set.

Ingredients
Serves: 6 | Prep time: 10 minutes | Cook time: 20-25 minutes
A knob of butter
A splash of olive oil
1 large onion, finely chopped
2 garlic cloves, finely chopped
200ml white wine
300ml cream
A handful of fresh parsley, chopped
1.5 kg fresh mussels
1 lemon, juiced
A handful of chives, chopped
6 spring onions, sliced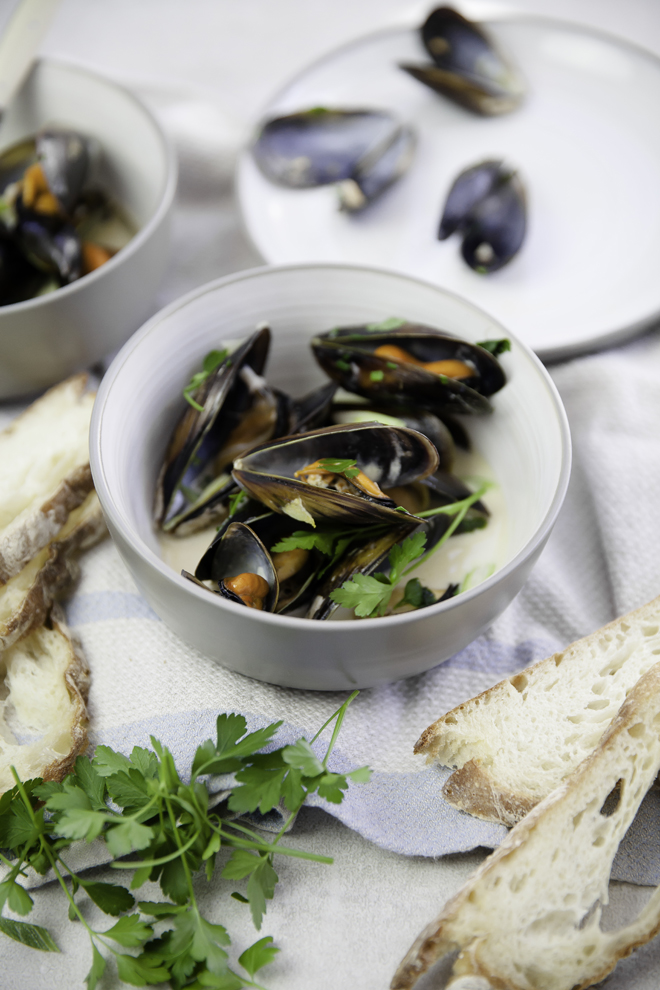 Method
1. Heat the butter and olive oil in a large pot or pan (we used the Le Creuset Buffet Casserole).
2. Gently fry the onion in the butter and oil until soft.
3. Add the garlic and fry for another 2 minutes.
4. Add the white wine and reduce until is has halved.
5. Add the cream and parsley, cook for 5 to 10 minutes and season with salt and pepper to taste.
6. Add the mussels to the pot and put the lid on and allow the mussels to steam for approximately 10 minutes until all of them have opened. Discard any mussels that have not opened.
7. Add the lemon juice, chives and spring onion and toss to finish.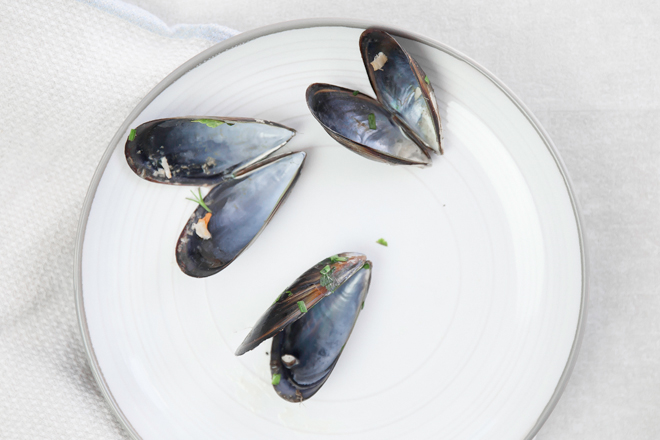 Serve with a loaf of crusty bread for a meal that will leave you licking your lips and sighing with contentment.
Recipe and styling by Rina-Marie van Velden.