5 insights on how to be more intentional this Christmas
Turns out, when you're transparent with people, they're transparent right back. I've been on this
journey of doing Christmas differently
for only 2 weeks now and I've already had some incredible interactions with co-workers, friends and our community. Much of the conversation gravitated around how to be truly intentional this Christmas. I want to take just a moment to share these bits of advice with you and hopefully some of it will help you shift gear, change perspective and lighten your load.
1. Narrow down that to-do list
This world of ours is filled with bright ideas. So naturally there are many things, creatively and culinarily, to aspire to during this season. Decide on only a few and immediately you won't feel so overwhelmed. What about creating a festive ideas jar filled with all the wonderful activities, recipes, DIY's and events that come your way. Then have a sit down and decide to draw out just a few. You'll have a simpler festive schedule and plenty to look forward to for Christmases to come.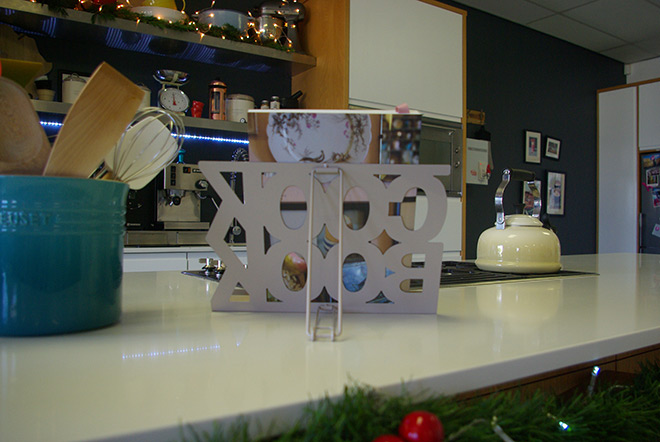 2. Manage expectations
Tell the kids, family and friends from the beginning what to expect this year, that way, come beginning December, you won't have someone saying,  "Ah what? No Gingerbread house this year – ah but that's the best bit". That'll just send your stress levels and feelings of inadequacy soaring. And if they do say something like that, you could always share the recipe with them and move on to your agreed list. Don't take on everyone's expectations. This is your holiday too.
3. Shake things up
Traditions are great. Wonderful in fact. But things change – people change, their needs change and sometimes even their locations change. The absolute best thing you can do for your family over Christmas is not to force the same old routine on everyone for the sake of tradition. Do what works for the now. Reinvigorate. Adapt. Reconsider it all at the start. Then plan this year's Christmas accordingly. Change, they say is as good as a holiday.
4. Don't plan to fail
Your frame of mind can set the tone for the way you feel going into the season. Try not to drag all of last years stressful experiences into this year and project the same pressure and expectation on to it and everyone around you. I detoxed myself of last years Christmas experience by making two lists. One list is for everything you really didn't enjoy about last year's run up to the season. There, now you have it out of your system and also, you know what you don't want. The second list is to remind yourself of what this time of year is really about for you. Get excited about that list. That's the energy and meaning you want to take through with you into everything you do decide to create and execute this season.
5. Don't fail to plan
This has been one of the biggest realisations for me this year. Being a kid is wonderful because, without any input or effort from your side, Christmas just seems to happen around you. All you have to do is believe. But behind all that believing, there was an organised parent, staying up late into the night making curtains for the doll's house and putting muddy footprints in the chimney.
It's your turn now. All those things you intentionally decide to do before the season commences, just need a little bit of planning, setting aside time, committing to those weekends and half the stress is gone. If an invitation comes up for something you can, with a light heart, decline, because you have planned ahead for a day of festive fun with friends, kids or family and won't have to deal with the ambivalence and pressure of fitting things in getting them done in time. This is just you being intentional about your holiday.
If you feel inspired by doing Christmas differently this year, sign up to our newsletter or follow us on Instagram to stay in touch with more of this kind of thinking throughout the season along with some cool festive tips and recipes.
Here's to a stress-less festive season.