10 winter cooking tips from foodie friends
10 winter cooking tips from foodie friends
When Winter arrives on your doorstep, the best thing to do is feed it. We asked some foodie friends to share their secrets for fighting chills and keeping kitchens toasty. Stock up your store cupboard, shuffle your shopping list and get ready to chase the sun with these simple cold weather cooking ideas.

1. Raclette
Cut a whole round of cheese in half and stick it near an outdoor fire on a clean surface (like a terracotta tile) that can withstand heat. When the cheese starts to melt, scrape it straight onto fresh bread and eat with pickles. Life is that simple sometimes.
Andy Fenner
Food writer and meat merchant
@andywildonfire @FrankieFenner

2. Divine glühwein
Winter's a great time for entertaining at home, so make a big pot of glühwein, and keep it warm by the braai or fireside, or even in the slowcooker to serve to friends. Warm, spicy, and relaxing, it's the perfect drink for winter. Here's how to make it.
Sigrid Kenmuir
@_eatwithaspoon
Yuppiechef Product Copywriter

3. Brassicas and broccoli
Winter is the time to herald in vegetables like broccoli and cauliflower. Save their outer leaves and use them in soups as you would cabbage, as they are from the same brassica family.
Matt Allison
Lifestyle blogger
@mattallison

4. Stews and potjies
Winter is the time for stews and potjies. I have found that one can skip the chore of browning the meat if you sauté the onions really well and then add one or two sachets of liquid beef stock for a beefy flavour and deep colour. Another advantage of this method is that the meat will be much more tender, because it has not been exposed to the high temperatures of browning.
Ina Paarman
SA food icon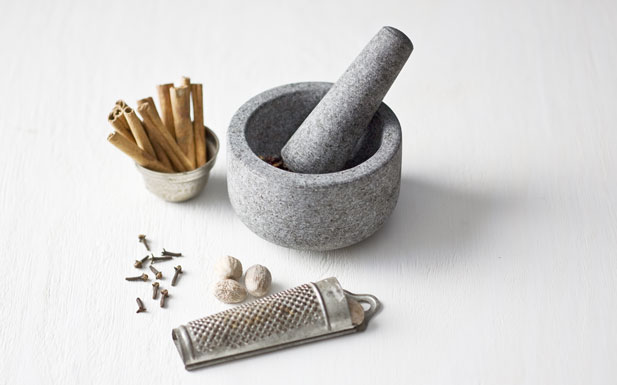 5. All the right spices
Try to incorporate warm spices such as cinnamon, nutmeg, ginger and cloves into your cooking and baking. They'll add wonderful flavours to cakes, puddings and even roasted vegetables while at the same time leaving your kitchen smelling warm and cosy.
Diné Bennett
@BakeLoveNotWar
Baking blogger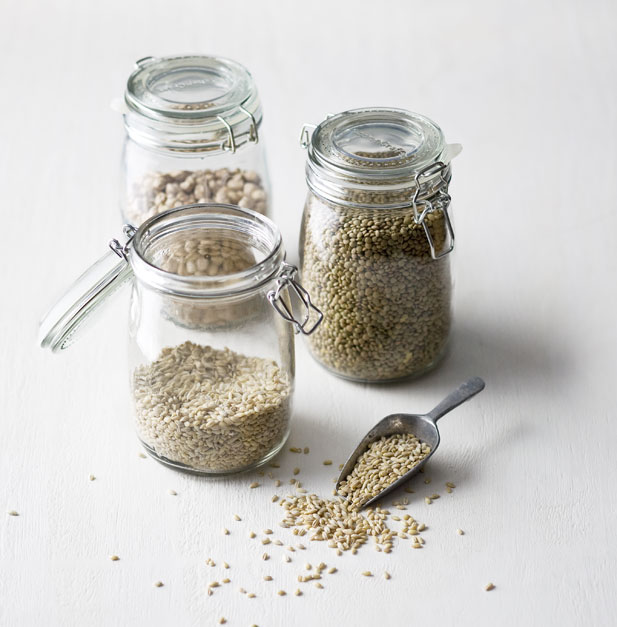 6. Stock up your cupboard
In the winter months when markets tend to slow down a bit, stock up on items like dried lentils, chickpeas and pulses. They are great to have in your store-cupboard for soups, stews and curries – all the goodies that will warm you up from the inside!
Stéfan Marais
@stefanmarais
Societi Bistro head chef

7. Slowly does it
For me winter is about slow cooking everything and I love a slow cooked pork belly with homemade apple sauce or even some super crisp apple tempura, served with a rich plum and ginger sauce. Mashed potatoes are all about winter, with lots of butter and cream.
Cheyne Morrisby
@cheyne_reaction
Chef

8. Cheap cuts
Things like lamb neck, beef shin, short rib and brisket are all brilliant when braised in beer. Throw them in a decent flour tortilla with some homemade chilli sauce and fresh avo. Serve with extra beer of course.
Andy Fenner
Food writer and meat merchant
@andywildonfire  @FrankieFenner

9. Soup it up
Winter is the time to make loads of soup, and pack it in the freezer. It helps when you're sick, or too busy to cook, and it's an easy way to get a whole raft of vitamins into your diet in one easy lesson. Roast your veg before blending – it improves the flavour dramatically.
Marina Pape
@marinapape
Yuppiechef Community Manager

10. Red wine poached desserts
Winter is the time for rich red-wine and spice poached fruit desserts. To a small saucepan add a cup of red wine with a few cloves, half a cinnamon stick, a few cardamom pods and about 2 tablespoons sugar along with sliced pears or plums and simmer gently for about 20 minutes. Serve with vanilla bean ice cream or mascarpone cream.
Sarah Graham
@foodieliveshere
Food blogger and author of Bitten
There are lots more winning winter tips where these came from. We asked our friends on Facebook, head on over and check them out and let us know yours.