Shopping on Yuppiechef is safe and secure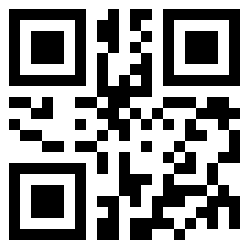 View on mobile
Scan the QR code to open this page on your mobile phone.
Notify me when this item is available
Processing…
Product Info
Technology and innovation are two of the hallmarks of Siemens, Germany's number 1 home appliance manufacturer. Each item is the epitome of German engineering, bringing a level of excellence to every home.
Fully automatic coffee machine
One touch preparation for Espresso, Espresso Macchiato, Coffee, Cappuccino, Latte Macchiato, Caffe Latte, Americano, Flat White, Cafe Cortado, milk foam, warm milk, and hot water
Save your individual preferences (up to 2 profiles) for coffee and milk specialities and access them at any time
Maximum espresso indulgence every time, thanks to an ideal, constant brewing temperature of the SensoFlow System
Extra strong coffee with less bitterness thanks to 2 grinding and brewing processes
Beverage temperature adjustable individually with 3 coffee levels
Adjustable mixing ratio of milk and espresso for all beverages
Quiet premium adjustable grinder made from non-wearing ceramic
Coffee outlet and milk frother height adjustable up to 140mm
Can make two cups at the same time
A fully automatic steam cleaning after every beverage takes complete care of the daily cleaning of the milk system
 Automatic disconnection from the mains after preset time
Automatic rinsing program when switching off, switching on
Milk frother removable and dishwasher proof
Drip tray and coffee grounds container removable and dishwasher proof
Automatic cleaning and descaling programme 
Reminds you when water filter change, descaling, and cleaning is needed
Bean container with aroma protection lid 
Milk jug not included
Child safety lock
Video
Specifications
Dimensions: 38.5cm x 28cm x 46.5cm
Pump pressure: 19 bar
Power: 1500W
Voltage: 220-240V
Water tank capacity: 1.7L
Bean container capacity: 300g
Cord length: 100cm
Plug type: Gardy plug w/ earthing
Warranty Info
This product comes with a 1 year warranty.
Customer

Reviews & Ratings
Great machine for its price
Had to replace my old Delonghi Magnifica of 8 years of use and decided on this machine.

This machine is absolutely amazing! It really makes amazing tasting coffee. I had to play around for a while to get the grinding setting just right to get the coffee feel right. The manual explains that really well: how to adjust the coarseness of the grind to impact the overall taste of the coffee and what to do when the coffee is either too bitter or sour.

I really love the way the machine operates as well. The touch screen works so well and with how easy this machine is to operate my wife is now making different coffees where before on the Delonghi she didn't feel comfortable playing around with the settings.

There are also many different types of coffees this machine makes and they really have quite distinct tastes. My favourite has been the Flat White and the Espresso Macchiato. You can also change exactly how strong and how much of a specific drink you want with so much ease. When going into the menus, you can change things such as the drink size in ml's and even what the ratio between the coffee and milk based drinks should be like? This type of control is incredible! Add this to the ability to add 2 favourite profiles, you get even more control over your drinks allowing for some really great experimenting!!

There's unfortunately no cup warmer but I must say that even on its middle setting this machine makes some hot milk-based coffees! If it's not hot enough I generally just preheat my coffee cup.

There are so many positive things I can say about the machine. If you have the money to spend then this is your machine.

The biggest gripe I have about this machine is just how many times I need to clean the drip tray. We don't drink that many coffees a day but need to clean the drip tray almost every 2nd day. This seems a bit excessive and think it's due to the external milk system which is another bit of a downer.

Pros:
Easy to use
Lots of different coffees to choose from
Makes great tasting coffee
Coffee is quite hot even at its middle setting
Amount of configuration you can apply to each drink is amazing
2 x Favourites allow for even further tweaking of drink recipes
You can make Double Shots that uses the same amount of water you would in a single shot! (Extremely strong coffee!!)

Cons:
Drip tray needs constant emptying
No integrated milk system
Milk could be more textured

Love this machine! Read more
I would recommend this product to a friend.
5 out of 5 people found this review helpful. Did you find this review helpful? Yes | No
Good coffee machine. Easy to use and cleaning is simple. Just don't expect to buy the Siemens accessories for this machine, they don't sell them.
I would recommend this product to a friend.
1 out of 1 people found this review helpful. Did you find this review helpful? Yes | No

Absolute gem of a machine
We've had this coffee machine for a few months now, hardly a day goes by without use. It's super versatile - we don't own a kettle anymore (it has a hot water function for instant drinks) and the kids absolutely love the frothy milk.

The coffee is great and extremely consistent. Can make 2 cups at once, which is a great boon in the morning when we wake up and get breakfast ready for the kids while it makes our morning cup of coffee :)

It has a side drawer for ground coffee which is useful if you want to use pre-ground coffee (I keep decaf around for late-night coffee) too.

The self-maintenance it does is also stellar - it will tell you when the hopper is empty (though sometimes it flubs this a bit), the water is empty or when the machine needs cleaning/descaling and steps you through the process. When you use the milk wand and turn the machine off, it asks for a glass to automatically run the milk wand cleaning function too.

Cleaning the innards of the machine is also a breeze thanks to thoughtful design - I've flubbed the pre-ground coffee, by putting some in the drawer and forgetting to request it to use that which jammed the machine up and it asked me to clean it - quick pull out, run under the tap, and all fixed.

Just know that you can buy the Bosch descaling and tablets here to use on this machine.

I can't recommend this machine highly enough! Read more
I would recommend this product to a friend.
1 out of 1 people found this review helpful. Did you find this review helpful? Yes | No
It does what it does really well.
The only complaint I have is the amount of water waste feels excessive, however, I cannot really compare to other machines.

Other than that it makes great coffee really easy without much fuss, as long as you keep the water & bean hopper filled.

Cleaning is far less work than what I have seen friends go through with their Delonghi machines.
I would recommend this product to a friend.