Shopping on Yuppiechef is safe and secure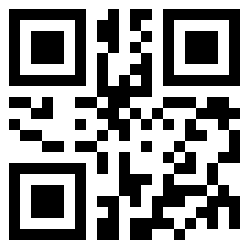 View on mobile
Scan the QR code to open this page on your mobile phone.
Notify me when this item is available
Processing…
Product Info
In Japanese, Shun means the precise moment at which a fruit or vegetable is perfectly ripe and perfect to eat. Named after this philosophy, the Shun range is dedicated to quality producing kitchenware. 
The Shun Damascus series of knives from KAI is one of the most comprehensive damask steel series worldwide, made from specific stainless damask steel with 32 layers. The convex cut of the blade together with the manual honing of each Shun knife delivers an unrivalled sharpness. 
This set contains three of KAI's most popular chef's knives in a black wooden presentation box. The perfect starter set, it includes the Shun Damascus 20cm Chef's Knife, Shun Damascus 8.5cm Paring Knife and the Shun Damascus 15cm Utility Knife.
Made from 32 layers of damask steel with a 16° bevel edge
Constructed from a combination of high carbon steel and a high density stainless steel layer for extra rust resistance and strength
Blades have a core of VG-10 steel with a Rockwell hardness of 61
Black Pakka wood handle is formed into a D-shape which fits perfectly into the hand (designed for right handed use)
Well balanced weight
Video
KAI is one of the world leaders in the manufacture of premium level chefs knives, used by top-class professionals and ambitious hobby cooks. For over 100 years, KAI has pushed the boundaries of aesthetic design, technical innovation and outstanding quality, enjoying cult status in Japan. These amazing razor-sharp knives are created in Seki City, Japan's 700-year-old centre for Samurai swords.
Specifications
Chef's knife blade length: 20cm
Paring knife blade length: 8.5cm
Utility knife blande length: 15cm
Care Instructions
Always wash the knives by hand in order to protect the material and maintain long lasting sharpness
Immediately after each use, clean the blade under running water and dry with a soft cloth
Never place the blades in the dishwasher
Occasionally oil the handle with some neutral oil
Use only wooden boards or plastic cutters with medium strength
Keep the knives in a blade protector, either in a knife block, on a wall magnetic board
Blades are not suitable for cutting bones (including of fish) or frozen foods
Warranty Info
This product comes with a 10 year warranty.
Customer

Reviews & Ratings

3.5 out of 5 stars from 3 reviews
Superb Investment in your enjoyment of cooking!
These knives have surpassed my expectations. I never realised that there was such a difference between a good knife, and a superb knife. Preparing food is a dream, and the food even looks better. It's an investment very well worth making!
I would recommend this product to a friend.
2 out of 2 people found this review helpful. Did you find this review helpful? Yes | No
Japanese craftsmanship at its best
I bought this set for my wife. She is crazy about quality knives and she absolutely loved this set. While I am less hung up with quality knives, one can't help loving the perfect Japanese craftsmanship. They are razor sharp. The two of us spent some time slicing various things and marveling at the perfect glassy texture left behind by being cut instead of torn apart. And they really are beautiful to look at. The only problem is that I don't trust myself to sharpen them - so we have to send them off to a professional 🙄 Read more
I would recommend this product to a friend.
2 out of 2 people found this review helpful. Did you find this review helpful? Yes | No
Terrible customer service and misleading "warranties"
EDIT: I'm happy to announce that Yuppiechef came through and resolved the issue in a timely manner.
The damaged knife was collected yesterday and the replacement was received today.
Huge thanks to Namke and team for the speedy resolution and constant contact leading up to delivery.
I'm pleased that the proud customer service that Yuppiechef has always stood for is apparent once again and I will continue to make use of their services.

I purchased a 3-piece KAI Shun set mid of last year, with the chef knife falling victim to a chip in the blade shortly after.
This set came with an impressive "10 year warranty" attached, so I was initially at ease that it would be resolved quickly.
After mailing Yuppiechef I was informed that they would not replace the knife, but rather repair it at a cost of R150.

Shortly after, I was in the process of moving house, so I put the repair on hold for a while.
Over the last couple of weeks, I once again pursued the repair, having settled into our new home.
What followed was a painful back-and-forth between myself, Yuppiechef and the courier that was meant to collect the knife from me. After promises of collection dates and waiting around for this to materialize, finally the knife was collected.

I then received an email from Yuppiechef, stating that the new cost of repair would be R300.
Once again, I accepted, wanting to resolve the issue as soon as possible, so that I could once again make use of my (not by any means cheap) knife for work purposes.
Another email then informed me that the knife could only be collected by the manufacturer in February of next year!
On top of that, I could only expect to have it returned between mid and late 2020!

I've respectfully declined this offer, not being able to, nor willing to wait on this ridiculous timeframe.

Yuppiechef has rested all responsibility on the manufacturer.
This would make sense, but I find it extremely unfair that they are knowingly selling products that carry such misleading warranties and then not contesting it or willing to enforce their proud customer service principles.
I have since informed them that they should perhaps inform potential buyers that they could expect to wait up to a year for warranty claims - and then personally pay for it as well.

I have been a long time fan of the service that Yuppiechef provides, but would advise any future customers of theirs to be cautious when opting to do business with them.
There are many other online sellers that would jump through hoops to satisfy customers and build valuable long-lasting relationships.

Edit: I have since read on Hello Peter that Yuppiechef only approves "good" reviews on their site.
Let's see if this one makes it through. Read more
I would recommend this product to a friend.
0 out of 1 people found this review helpful. Did you find this review helpful? Yes | No