POPCO 16-Popsicle Chocolate Dream Box for Delivery in Cape Town, Durban, Johannesburg & Pretoria
Shopping on Yuppiechef is safe and secure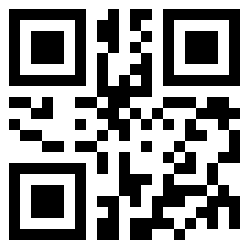 View on mobile
Scan the QR code to open this page on your mobile phone.
Notify me when this item is available
Processing…
View more products from POPCO.

Made in S

outh

A

frica

Exclusive to Yuppiechef
Zoom Image
Product Info
Dreamy. Decadent. Delicious. The rich, warm flavours in this 16-Popsicle Chocolate Dream Box are perfect for an after-dinner dessert.
Order your box before 4pm any week day and it'll be delivered 1 – 3 days later (Cape Town, Durban, Johannesburg & Pretoria only). As this box isn't delivered directly by Yuppiechef, we unfortunately can't schedule delivery for a specific date or time. View delivery schedule.
A box of 16 dairy pops with 4 pops per flavour
Chocolate: A rich, decadent pop made from 100% handcrafted bean-to-bar chocolate
Cappucino: One for the coffee-lovers — try this coffee-infused ice-cream dipped in delicious white choclate
Vanilla: Not to be mistaken for bland, this natural vanilla splashed with chocolate is a winner!
Oatmilk Chocolate: This fully vegan pop is a super synergy of oatmilk, bean-to-bar chocolate and POPCO magic! It's ridiculously good!
Please note:
Should any of these items not be in stock, they'll be replaced by something similar
Items in this box unfortunately can't be exchanged for different items or specific products
As this ships from the supplier directly, we can't include our famous handwritten card
About POPCO
POPCO is on a mission to create the best handmade ice cream and sorbet popsicles in South Africa! Their pops are locally-made, all-natural bursts of deliciousness. They use fresh whole fruit — no pastes or concentrates — and steer clear of any artificial colourants or preservatives. Your new favourite craving.
Specifications
Contains: 110ml per pop
Allergens: none
Ingredients:

Chocolate: 100% dark chocolate (5.9%), milk, sugar, cream, dextrose, cocoa, vanilla extract, chocolate drizzle (sugar, cocoa butter, milk powder, sunflower lecithin), stabiliser (guar gum, starch)
Cappuccino: ground coffee (7%), milk, cream, sugar, dextrose, chocolate dip (sugar, cocoa butter, milk powder, sunflower lecithin), vanilla bean, stabiliser (guar gum, starch)
Vanilla: vanilla bean (1%), milk, cream, sugar, dextrose, condensed milk (milk, sugar), chocolate drizzle (sugar, cocoa butter, milk powder, cocoa, sunflower lecithin), stabiliser (guar gum, starch)
Oatmilk Chocolate: oatmilk (74%) (water, oats, sunflower oil, calcium carbonate, salt), 95% dark chocolate (6%) (cocoa, cocoa butter, sugar), sugar, dextrose, cocoa, vanilla extract, stabiliser (guar gum, starch)
Products may vary slightly according to availability
Delivery in Cape Town, Durban, Johannesburg & Pretoria only.* View delivery schedule.
As these are shipped directly from our supplier, handwritten cards aren't included
POPCO Cape Town, Durban, Johannesburg & Surrounds Delivery Schedule
Monday, Wednesday & Friday:

Cape Town City Bowl
Cape Town Atlantic Seaboard
Cape Town South Peninsula
Cape Town Southern Suburbs
Cape Town Northern Suburbs
West Coast
Johannesburg
Pretoria
Midrand

Tuesday & Friday:

Durban
North Coast to Ballito
Kloof/Hillcrest
Features
Dietary requirements:

Vegetarian, Alcohol-free, Halaal certified, Kosher certified
Care Instructions
Store in a freezer at -18 ℃
Shelf-life is 1 year
Best enjoyed within 2 months