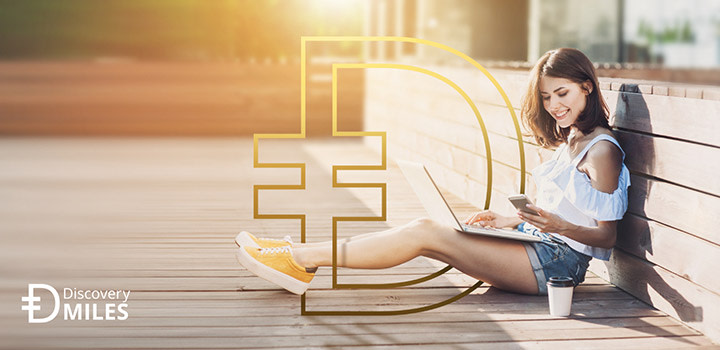 What is Discovery Miles?
Discovery Miles is the rewards e-currency that Discovery members earn for getting healthy, driving well and spending responsibly. You can learn more about Discovery Miles on their website:
What is the value of Discovery Miles to Rands?
10 Miles = R1.00
How do I pay with Discovery Miles?
Shop Yuppiechef and add products to your Cart as usual
Press the Checkout button
On the Checkout page, fill in your details and select the Discovery Miles payment option
Press the "Order and Pay Now" button
Log in to the secure Discovery Miles page operated by PayU

You will be prompted to add the one-time password (OTP) sent to your phone
Log in using your Discovery Miles username and password

Pay using Discovery Miles and Rands

On the next screen, select the amount of Discovery Miles you would like to use to pay for your order. Your payment amount will show on the left.
Note: you can pay the full amount of your order with Discovery Miles. Or, if you don't have enough Discovery Miles, you can pay the outstanding amount with your Discovery Card or any Visa or Mastercard credit card by completing the details in the credit card section.

Once you've paid on the Discovery Miles page, you'll be redirected back to the Yuppiechef website, where we'll show you a confirmation page with your order number. You will also get an SMS from Discovery confirming the amount you spent at Yuppiechef
How does the Discovery Miles up to 20% discount work?
Discovery Bank clients with Vitality Money can save up to 20% on qualifying purchases when you spend Discovery Miles online.
Your up to 20% discount will be applied to the rand amount, and then converted to Discovery Miles at a rate of 10 Discovery Miles for R1.
For example, John has reached his 20% discount. He visits yuppiechef.com and wants to buy an item for R100. With his 20% discount, the item will only cost him R80 as long as he pays with his available Discovery Miles (R100 at 20% off = R80 = 800 Discovery Miles).
How is the 20% Discovery Miles discount calculated?
Your up to 20% discount is based on having:
Vitality Money: +5%
Vitality Health: +5%
Vitality Drive: +5%
A Discovery Bank Suite with Vitality Money activated: +5%
What to do if you battle to pay using Discovery Miles
If you receive an error message, try to pay using your Miles again.
If the payment still fails, we recommend contacting Discovery directly for assistance with the issue. Their number is 0860 11 22 73.
How do I earn Discovery Miles?
You do not need to activate Discovery Miles. Once you get your qualifying Discovery Card and activate it, we will automatically open your Discovery Miles account for you. You can start earning Discovery Miles from your first swipe.
If you're still using your Discovery Card, issued under the banking licence of FirstRand Bank Limited, you will need to activate Discovery Miles for a yearly linking fee.
Discovery Card is operated by Discovery Vitality (Pty) Ltd, registration number: 1999/007736/07, an authorised financial services provider