Yuppiechef's co-founder Andrew Smith shares our vision for the future
Yuppiechef opens first store!
It has been 12 years since we shipped the first Yuppiechef order from my lounge. Ecommerce enabled us to start a retail business with no stock, staff or expensive rentals. We have grown into a team of more than 80, with a warehouse and thousands of products, and have enjoyed being part of a pioneering industry in South Africa.
We still love selling online — the huge range we can offer, delivery to every corner of the country, 24/7 convenience and world-class service. For a long time we believed that ecommerce was the future of retail, and that eventually this channel would "win" and the others would "die".
We were wrong.
For many South Africans shopping is one of our favourite past-times — spending a Saturday at a mall, meeting friends and eating out. Or perhaps for certain products you prefer the physical shopping experience — browsing, getting advice and the immediacy of the purchase. Shops and malls are not going to disappear any time soon.
We believe that the future of retail is 'omnichannel', which means a combination of physical stores and ecommerce. As a customer, you shouldn't have to see Yuppiechef as either an online retailer or a physical store. No channel has to win or lose. In your mind we should be a single retail brand, and you should have the freedom to interact with us on your terms, whenever and wherever you are.
Our first store opened on 1 October 2017 at Willowbridge Centre, in Cape Town's Northern Suburbs.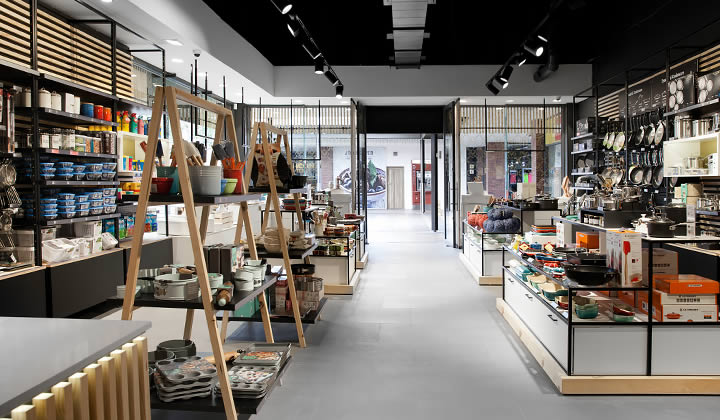 The store, designed by renowned interior design firm, ARRCC, is beautiful, the staff top quality, and the products world-class. But beyond that, our experience in building the country's best online store will be emulated in our physical stores.
You are now able to look at a product online, and then come into a store to make a final decision and walk away with a purchase. You can now browse in a store, but then have your order delivered to your home to avoid carrying it around. You can stand in a store and look on your phone to see product reviews or videos to help you make a final decision. Through the combination of online and physical stores you will have access to a huge range, bigger than any single store.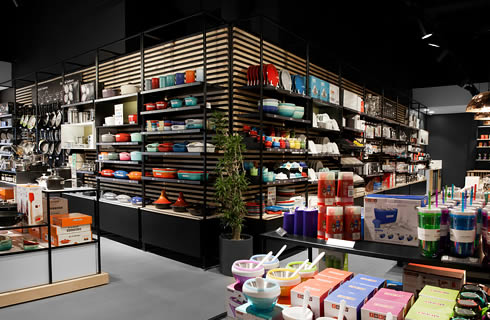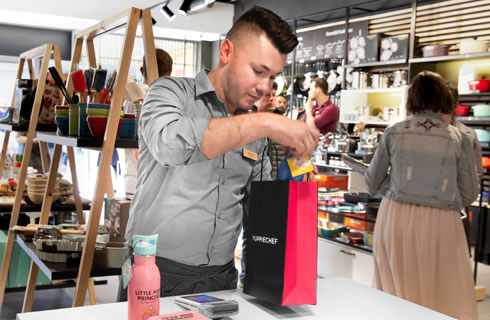 This will hopefully be the start of Yuppiechef stores across South Africa. It won't be perfect early on, but we are pioneering the next evolution of retail. We would be delighted if you join us for a journey into the future. If you are in the Durbanville area please drop in for a visit and a chat with our store team.
Take care,
Andrew and the whole Yuppiechef team
About Willowbridge
Willowbridge is found nestled on the edge of a pristine river parkland in the heart of Cape Town's Northern Suburbs. Its open air, piazza design, offers modern shopping experience that — in their own words — "is about beauty rather than bustle, and calm instead of the crowds."
Questions You May Have
Will I be able to buy actual products from Yuppiechef retail stores?
Absolutely! Our physical retail stores aren't showrooms or concept stores, but fully functional retail shops with over thousands of products to buy.
Will everything you sell online be available in physical stores?
We will stock thousands of different products in our stores, but because of the limits of physical space (which is relatively new to us!) each store will still only hold a selection from our much bigger online range. Customers will, however, be able to pay in store for anything that we sell online and have it delivered to their homes, or choose to come and collect it from the store when it is ready.
We don't have a liquor license at our Yuppiechef Willowbridge store, so no alcohol sales from there just yet.
Is your pricing the same in physical stores as it is at Yuppiechef.com?
Yes, our pricing and special offers will be identical no matter which Yuppiechef channel you choose to shop through.
Can I use a voucher I received via the website to shop in Yuppiechef stores?
Yes, Rand amount vouchers and percentage vouchers that you have received from Yuppiechef can be redeemed in the store, provided that they haven't expired. Check your voucher balance.
Will you be opening Yuppiechef stores in Johannesburg? (or Durban / Knysna / Bloemfontein…?)
We hope that our first two stores are a big success and the start of more to come throughout South Africa. At this stage we don't have firm plans for where or when future stores will open, but you will be the first to know!
Why did you choose to open stores in Cape Town first and not Johannesburg?
Although Yuppiechef HQ is in Cape Town, our Willowbridge store is about 40km away, making it far enough from us to give us all the challenges of being in another city, while still being close enough to hop into a car and drive there should we need to.
Will the Yuppiechef stores do product demos?
Our stores have functioning cooking and coffee areas to show-off products, and we're experimenting with what is most useful and engaging for customers over time. To date, we've done several demos at our Willowbridge store, with more to come in the following months.
Will the Yuppiechef store staff be able to help me with my Wedding Registry? (or monthly subscription / lost password / cheese soufflé recipe…?)
Yes! We have hired fantastic store teams who spend more than a month in intensive training at Yuppiechef HQ learning about every part of the business, and shadowing the different teams. They should know the answers to most of your Yuppiechef-related questions, and they have a hotline to the right people to help with the rest.
They also have extensive and varied foody backgrounds, so the chances are pretty good that they can help with that soufflé recipe.
Do the Yuppiechef stores have Wifi?
Yes, there is free wifi in the store and also computers for you and a staff member to look up products and information. You can also scan product QR codes on your mobile phone to instantly look up product information and customer reviews online.
If I buy something online and choose to collect it from a Yuppiechef store, how long will it take to get there?
If we have everything from your order available in our warehouse (the product pages will say "can ship immediately") your order should be ready for collection at a Yuppiechef store within 24 hours of payment. However, to avoid a wasted trip it is important to wait to receive the email that lets you know that your parcel has arrived at the store.
Where are your Cape Town stores?